Week in Review: GrabTaxi has left the SEA ecosystem
By Karamjit Singh August 21, 2015
Latest US$350m round brings total raised to US$700m
Billion-dollar question remains: What will it evolve into?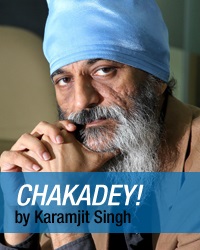 HOW fast we adjust our expectations. Back in April 2014, I wrote that GrabTaxi (known as MyTeksi in its home base of Malaysia) had electrified the ecosystem in South-East Asia when it raised its Series A – it never publicly announced the amount, but media reports estimated it was worth a mere US$10 million.

A 'mere' US$10 million because it then landed a US$15-million Series B round in May; a US$65-million Series C round in October; and created a lot more excitement when it raised its massive US$250-million round in December; all in 2014 alone.

Funding fatigue? There seems to be less excitement about the US$350-million round it announced this week.

This is evident in the less-than-enthusiastic buzz the news has generated in social media and on tech blogs. This could be because it was already known that GrabTaxi was raising a larger round this time around.

But I had a chat with venture capitalist Dmitry Levit, general partner of the Digital Media Partners venture fund, who suggests that this could be because "GrabTaxi has become a creature of a different ecosystem now."

What he means is that while its business plan is still rooted in South-East Asia, the amount of funds it has raised and its implied valuation now places GrabTaxi on the same level as similar ride-sharing startups in China and India, and has elevated it to an Asian-level play.

Its impact on the ecosystem will likely be further muted by the fact that both Levit and another leading venture capitalist (VC) I spoke to doubt that it would use its war-chest to make acquisitions in the region.

This, despite the fact that according to Levit, many VCs are already making a beeline to GrabTaxi cofounder and chief executive officer (CEO) Anthony Tan's door, offering the startups they have invested in as acquisition targets.

As Levit observes, acquisitions can be major distractions if done in a space outside your core area. Other industry pundits point out that with GrabTaxi not having made any acquisitions so far, despite having the means to do so, the signs point to the fact that it feels it can go it alone.

But will it still be a pure-play transport app company by then? Observations of similar startups in other markets show that this business, with its high volume but low margins, is being augmented with low-volume but higher-margin services such as food delivery. Will we see GrabTaxi go this route?

With US$700 million having been raised so far, it clearly has options. It can experiment, and can afford to make mistakes and learn from any disappointments.

Speaking of which, I am sure the good folks at Cradle Fund Sdn Bhd, the Malaysian pre-seed government agency that gave GrabTaxi's Malaysian operations grants of RM150,000 and subsequently RM500,000 back in 2013, must be having mixed feelings about GrabTaxi's funding success.

They may be quietly happy with the role they have played in GrabTaxi's early years to power it on, but are likely disappointed that they seem to get no credit from GrabTaxi.

Indeed, GrabTaxi's Fact Sheet that it shares with the media makes no mention of the grants it has received from the Malaysian agency. That's disappointing to me as well.

But let me end on a brighter note and offer my congratulations to Cradle's dynamic CEO Nazrin Hassan, who has accepted a new two-year extension to helm the agency.

Have a restful weekend and a productive week after.

Editor's Picks:

Astro gets into e-sports, Dota 2 broadcast pulls in 1.5mil viewers

Axiata needs Celcom and XL to perform, or will miss targets

Carriers using 'supercookies' to track users' mobile browsing

RedMart raises US$26.7mil, hires ex-Amazon VP as COO

Kashmi goes the social path for bill-splitting between friends

DNA Test: Samsung's Tab S2 is true iPad alternative

DNA on BFM: What can GrabTaxi do with 8 trillion rupiah?


Previous Instalments:

Week in Review: What's next for disruptor Tony Fernandes?

Week in Review: The startup and brick-and-mortar mashup

Week in Review: Startups can learn much from FashionValet's founder

Week in Review: Corporate interest in the startup way

Week in Review: The impact vs cost question
For more technology news and the latest updates, follow us on Twitter, LinkedIn or Like us on Facebook.
Keyword(s) :
Author Name :