Week in Review: The startup and brick-and-mortar mashup
By Karamjit Singh August 7, 2015
Ecosystem does not seem to understand or value true high-tech plays
Mepcon merger gives QEOS access to assets it would have taken years to get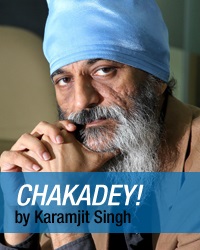 I REMEMBER a weekend breakfast I had with Quantum Electro Opto Systems (QEOS) founder and chief executive officer Dr Gabriel Walter in 2013, when he said, "Man, I am just so tired."

I realised he was not talking about his physical state. Rather, it was the combined frustration of the company not moving as fast as he wanted it to plus the difficulty of the ecosystem in Malaysia in understanding and valuing one of the few truly high-tech plays in South-East Asia.

QEOS, launched in 2008, has over 100 patents to its name and is an optical innovations company with breakthrough technologies for the design and high-volume production of multi-gigabit-per-second, high-performance, low-cost and energy-efficient optical solutions.

It now simply describes itself as a company in the Internet of Things (IoT) space.

Headquartered in the state of Melaka, and with operations in Cupertino, California in the heart of Silicon Valley, QEOS was born out of research that Walter and two other world-renowned researchers in this field began undertaking in 2003.

These researchers were Prof Dr Nick Holonyak and Prof Dr Milton Feng of University of Illinois at Urbana-Champaign. Holonyak is also the John Bardeen chair professor of electrical and computer engineering and physics at the university and is Gabriel's mentor, co-inventor and cofounder of QEOS. He is also one of the most illustrious scientists in the field of transistor research in the United States.

Yet all that has counted for very little in the marketplace as Walter has gone about trying to find the right business model and go-to-market strategy.

He has successfully raised over US$10 million in venture funding and has increased the valuation of QEOS, but market traction has still eluded him with sales in 2014 of less than US$1 million.

But now he feels QEOS could be on the cusp of an inflection point, all thanks to Mepcon, an M&E (Mechanical & Electrical) company with 2014 revenues of RM45 million (US$11.5 million).

QEOS has taken a 60% stake in Mepcon, which has been profitable for six straight years, in exchange for 3.3% of its equity. Even using the most conservative par value based valuation, that puts QEOS at RM200-million (US$51.4-million at current rates) valuation.

But Walter is not thinking of that now.

What the deal gives him now is access to the RM100-million book order of Mepcon (the company will be renamed Qeostron Sdn Bhd), its existing customers, and relationships with bankers – all assets that would have taken Walter many years to build organically.

What he will now do is to apply the technology prowess of QEOS to the traditional manufacturing and systems approach of Mepcon, and turn it into a high-tech company with an immediate impact on its bottomline.

In fact, Mepcon founder Dennis Yong told me that it can now shave 40% off its costs of making LED lights and systems. (Do listen to the BFM podcast for more. My conversation about QEOS starts at the 13 min 40 sec mark).

But Walter has his eyes on a bigger goal – a listing. He ambitiously is targeting a one-year time-frame.

With its track record, Mepcon already qualifies – but with the company now driven by Walter and transformed overnight from an M&E company into a high-tech player, the goal is to go for a listing with a one-year track record as a technology-driven company and with that, hopefully, enjoy a higher PE (Price/Earnings) ratio.

And for Walter, eight years into his entrepreneurial journey, now is the time to go into overdrive mode and achieve the potential he has always felt QEOS had. Who has time to be tired?
And speaking about overdrive, with 7-weeks to go for the inaugural DNA conference, What's Next: The Busines Impact of Disruptive Technology, I too have to hit that overdrive gear in promoting the conference. Do check out the details of that and I hope to see you there as we talk about which industries are being affected most by changing customer behaviours brought about by increasing technology adoption in our lives. It's going to be fun!


Editor's Picks:

Mepcon merger the last throw of the dice for QEOS?

Singapore is using spyware, and its citizens can't complain

GrabTaxi CTO Wei Zhu quits after a year

We should drop the term 'big data,' experts suggest

SafeChats aims to give messaging an encryption edge

Post-restructuring, Rev Asia aims for No 1 spot in 'social news'

Sony launches "super mid-range" smartphones focused on camera performance


Previous Instalments:

Week in Review: Startups can learn much from FashionValet's founder

Week in Review: Corporate interest in the startup way

Week in Review: The impact vs cost question

Week in Review: The IoT roadmap and a connected future

Week in Review: Who killed Jaring … and why?

For more technology news and the latest updates, follow us on Twitter, LinkedIn or Like us on Facebook.
Keyword(s) :
Author Name :