Week in Review: What's next for disruptor Tony Fernandes?
By Karamjit Singh August 14, 2015
AirAsia cofounder will be the keynote speaker at What's Next conference
Clearly recognises the disruption and opportunities technology brings to the table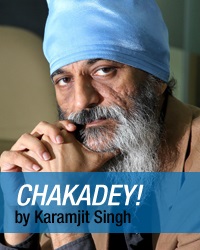 HAVING introduced our inaugural conference What's Next to readers last week, today I am excited to announce that Tony Fernandes will be the keynote speaker for our event on Sept 29 in Cyberjaya.

At first glance, AirAsia cofounder Fernandes, a larger-than-life entrepreneur known for telling things as they are, may seem like an odd choice for a technology conference. But then, What's Next is all about identifying the business impact of disruptive technology, not about the technology itself.

We are not going to be drooling over the latest technologies and imagining their impact on life and work five to 10 years down the road. The chief executive officers (CEOs) and their companies may not be around by then!

To keep things real, What's Next will be talking about how technology, or a combination of technologies, has changed or is changing market behaviour and expectations, and how this dynamic is impacting mid-sized to large consumer-facing businesses.

These are the ones that have the most to lose if they do not recognise or are slow to respond to how their customers are changing, in terms of what they expect from the companies that serve them.

And established companies in their markets are the most vulnerable, especially if digitalisation – think the Internet, think social platforms, think mobile – is shoved into their cozy worlds.

Digital News Asia (DNA) is full of stories of upstart companies and the large amounts of venture capital that is going into them, betting that these startups, as they are called, can take advantage of how technology is changing markets.

These bets are also being made in large part because of the recognition of the lethargy and reluctance of large companies to move quickly in response to possible threats to their markets.

Many of the people investing in startups and the disruption they can bring were themselves from large companies before, and so have seen and experienced this inability or just slowness to respond. That spells opportunity for them.

Anthony Tan, founder of GrabTaxi (which is called MyTeksi in its home market of Malaysia), managed to raise US$250 million last November from Softbank and Temasek Holdings-owned venture fund Vertex Ventures.

These investors did not bet on him just because they felt he was a likeable chap, with the added advantage of being from a successful Malaysian family-owned business and having a Harvard education, but because GrabTaxi is already disrupting the public transport industry in a number of South-East Asian countries.
In that sense, Fernandes (pic above), a self-made entrepreneur with no family network in business and an accountant with no Ivy League education, is actually the perfect choice as our keynote speaker because he clearly recognises that technology is not just an increasingly critical tool to run a company, but that its adoption by consumers is creating opportunities.

And this is actually not well known about him, although some in the startup ecosystem have pointed out how AirAsia, in its earliest days, broke down e-commerce barriers.

At What's Next, conference participants will be able to flesh this out with him, to see what Fernandes 'sees' will happen in the markets he is competing in, and to find out his thoughts on how the increasing digitalisation of life will impact their businesses.

When you look at it, his Tune Group is all about exploiting these opportunities as witnessed by this statement on its site:

Tune Group's success lies in its relentless desire to innovate; constantly inventing better ways to provide quality services at a value for money price-point. In essence, this defines the Tune brand – a brave innovator at the frontier of an increasingly tech-savvy world.

So come join us for What's Next: The Business Impact of Disruptive Technology and hear from, and interact with, our other insightful speakers as well.

We have Manoj Menon, senior partner in Frost & Sullivan; Ganesh Kumar Bangah, founder and executive chairman of MOL Global; and Khailee Ng, managing partner at 500 Startups.

Larry Gan, a well-known corporate figure as well as managing director and CEO of Omesti Bhd, will also be sharing his perspectives as part of our panel discussion on The Disruptors… Caution! Dead Ends, Potholes & Sinkholes Ahead!

For more information on the conference, go here. Or if you want to buy your ticket, go here.

Editor's Picks:

Bread & Kaya: Uber and GrabCar services legal in Malaysia?

The threat landscape runneth over, here's what we need to do

Bleak prospects for floundering HTC, analysts say

'Toolbox' on Singapore startup ecosystem shows it's soaring

Malaysian angels expected to invest US$3mil over next 12mths

Big plans for KL-based GlassesGroupGlobal after Series A

DNA Test: Chinese smartwatches – cheap, but any good?


Previous Instalments:

Week in Review: The startup and brick-and-mortar mashup

Week in Review: Startups can learn much from FashionValet's founder

Week in Review: Corporate interest in the startup way

Week in Review: The impact vs cost question

Week in Review: The IoT roadmap and a connected future

For more technology news and the latest updates, follow us on Twitter, LinkedIn or Like us on Facebook.
Keyword(s) :
Author Name :