Week in Review: Speed is not a thrill but a necessity
By Karamjit Singh May 22, 2015
Malaysian Government's 5-year economic plan to boost broadband speeds
Broadband disruptor MyRepublic gets its boost via ex-P1 CEO Michael Lai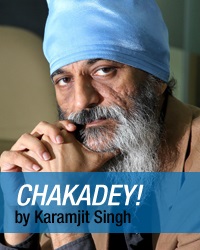 SO it looks like the Malaysian Government has woken up to the fact that speed is not a thrill but a necessity in the digital economy, and will ensure all state capitals in Malaysia and 'high growth areas' have 100Mbps access while rural areas (it does not say 'all') will get 20Mbps.

This was announced on May 21 at the unveiling of the country's latest five-year economic roadmap, the 11th Malaysia Plan. You can check out A. Asohan's article for a deeper read.

Of course the main thrust of any discussion around this is going to be, "but at what price to consumers?"

I, for one, am glad that at least there is more competition now as both Celcom and Maxis are already using the (reminder to Telekom Malaysia) partly taxpayer-funded high-speed broadband (HSBB) network to deliver fibre-based broadband to the market.

Of course, Telekom Malaysia has 90% of the HSBB market through its UniFi service, but I expect Celcom, Maxis and hopefully other players to use this network and offer speed at a reasonable cost to the market.

At the moment in South-East Asia, no challenger is doing a better job at disrupting the comfortable margins incumbents have been enjoying than Singapore-based fixed fibre player MyRepublic. For instance, it rocked the market in 2014 when it introduced a modem-burning 1Gbps service for S$49.99 (US$37). StarHub was offering a similar service at S$396 (US$296).

Needless to say today, all three main telco players on the island have matched MyRepublic's price. And now, Singtel is about to disrupt MyRepublic, at least speed-wise, with the launch of a pilot 10Gbps service.

Malaysians may not have long to wait for MyRepublic to launch here as its plans to enter this market received a major boost when it welcomed ex-Packet One Networks chief executive officer Michael Lai into its senior leadership team as its chief development officer.

One of Lai's tasks is to spearhead MyRepublic's entry into the Malaysian market. I hope our regulator will help speed up its market entry. Watch then how HSBB prices fall, and also watch how the telcos are still able to magically keep their margins high despite much lower charges.

There are exciting times ahead for sure for broadband, not just in Malaysia but even Indonesia as MyRepublic gears up to launch its service there as well. Note that one of its investors is the Sinar Mas group, one of the largest conglomerates in Indonesia.

Finally, do check out the top stories of the week that you may have missed that I have selected for you. Aside from the broadband pieces, I like the Easy Taxi article from Susan Cunningham, our contributor in Bangkok. Good news for Malaysia's GrabTaxi?

This week's most popular story is 11th Malaysia Plan: Broadband gets some love.

Editor's Picks:

11th Malaysia Plan: Broadband gets some love

Digi aiming for 45% population coverage for LTE by year-end

Ex-P1 chief Michael Lai joins Singapore's upstart telco MyRepublic

Easy Taxi in further retreat from Asia?

Venture accelerator The Co-Foundry gets into fintech

DNA Test: Huawei's Honor 4X not quite that ho-hum

DNA Test: HTC takes the safe but boring route with One M9


Previous Instalments:

Week in Review: Of IP, and impact reports
Week in Review: A new startup star on the horizon?

Week in Review: Malaysia a second-tier hub, Singapore first?
Week in Review: The vision is just the first step

Week in Review: Protection, predictions and paranoia


For more technology news and the latest updates, follow us on Twitter, LinkedIn or Like us on Facebook.


Keyword(s) :
Author Name :
By commenting below, you agree to abide by our ground rules.