Week in Review: Of IP, and impact reports
By Karamjit Singh May 15, 2015
MDeC and MaGIC share strong yearly progress, silent on IP
Entrepreneurs need to be more aware of IP value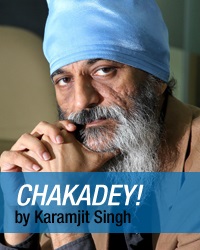 INTELLECTUAL Property (IP) loomed large in my radar this week. This was principally because I moderated a panel discussion in Kuala Lumpur hosted by the Intellectual Property Corporation of Malaysia or MyIPO, on how startups should be aware of IP as they go about building their companies.
This was also a week in which two key Malaysian ecosystem players, Multimedia Development Corporation (MDeC) and the Malaysian Global Innovation and Creativity Centre (MaGIC) shared their yearly impact reports.
MDeC has been sharing its
impact report
sfor the past few years, but for MaGIC, it was its
inaugural report
.
Without taking away from the strong numbers that MDeC shared for 2014, what I found interesting in both reports was how IP was not flagged as a key issue they wanted to highlight. I am not sure how important IP is to both agencies either.
MDeC only spoke about IP when I asked a specific question about it. What is interesting is that MDeC used to share data about IP in its yearly impact reports, but has stopped doing that in the past two or three years.
I don't think that is a healthy sign. While I am aware that most IPs filed in Malaysia, and in other South-East Asian countries, tends to done by the subsidiaries of multinational firms, it is still important to gauge IP creation by local companies.
This then gives you a gauge of the importance local companies give to IP and on their innovative capabilities and on how well they can monetise IP.
And while in Malaysia at least, awareness of IP and appreciation of its financial importance have increased, it is coming from a very low base. I think more needs to be done by both MDeC and MaGIC, especially when it comes to creating a greater awareness of the importance of IP.
We definitely do not want to hear more stories of missed monetisation because IP was not recognised as IP even, what more to protect it.
A panelist at
MyIPO's talk
, Mohan Kodivel, founder of IP firm Adasatra, shared how the method to preserve rubber wood was developed in Malaysia over 30 years ago at the Forest Research Institute of Malaysia (FRIM), but because the agency did not realise it could be protected, no IP was filed and today the same method is being used all over the world, royalty-free! [A principle use of rubber wood is in making furniture.]
While we have started from a low base, there is certainly much more awareness on the importance of it to the financial strength of a company. This greater awareness now translates into a few more people having had the experience of going through the IP route and having experiences to share.
For example, Chris Leong from Soft Space International was a panelist as well. Soft Space is just one of 20 companies that are now going through the process of getting their IP mapped out and assigned a hard value to. With this data, they can then approach banks to use their IP as hard collateral.
All these 20 companies are taking advantage of the
IP Valuation Scheme
that is being run by Malaysia Debt Ventures (MDV) and supported by MyIPO. Funded by the Malaysian Government to the tune of RM200 million (US$56 million) in late 2012, the scheme shows how IP is clearly seen by the Government as a key asset.
Now, if only more entrepreneurs, not just from Malaysia but throughout South-East Asia, would realise this as well.
Editor's Picks:
MDeC bullish on attracting investments in 2015
MaGIC hits Year One with CEO Yeoh hitting her stride
Can Intellectual Property be sexy, or relevant to all?
Banks don't hold the future of banking: Akamai exec
Flexiroam aims to be leading provider in 5 years
China-based group using new tactic to plant backdoors: FireEye
Still space for another e-shopping player, says GemFive
Previous Instalments:
Week in Review: A new startup star on the horizon?
Week in Review: Malaysia a second-tier hub, Singapore first?
Week in Review: The vision is just the first step
Week in Review: Protection, predictions and paranoia
Week in Review: It's R&D to us Asians, thank you

For more technology news and the latest updates, follow us on Twitter, LinkedIn or Like us on Facebook.
Keyword(s) :
Author Name :
By commenting below, you agree to abide by our ground rules.