Week in Review: Malaysia's Khazanah shows its risk appetite
By Karamjit Singh April 1, 2016
Lead investment in Garena's US$170m round its first in a SEA startup
Catcha's Patrick Grove sees deal reinforcing region's potential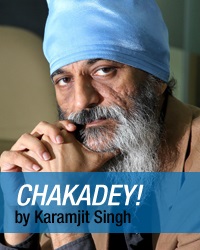 MOVE over Temasek Holdings, you are not the only South-East Asian sovereign wealth fund that has an appetite for high-risk, high-payoff startups. Malaysia's low-profile strategic investment fund, Khazanah Nasional, is also in the game now.

So low-profile that we have been told by a senior executive there that getting an interview on its startup investments and strategy would be "beyond a miracle."

And unlike many venture capital firms that are happy to send press releases of their investments, Khazanah does not do that. However, its venture capital portfolio rests under Azmil Zahruddin Abdul Aziz, who is its executive director of investments. Azmil was a former managing director and chief executive officer of Malaysia Airlines.

Still, March has been an explosive month for Khazanah's venture capital team. It started with Silicon Valley-based augmented reality startup Blippar announcing that it had raised a US$45-million round led by Khazanah, and it ended with a bigger bang with the announcement by Singapore-based gaming and Internet platform company Garena Interactive Holding that it had raised its Series D round of US$170 million – also led by Khazanah.

In January, UK-based travel search engine Skyscanner announced it had raised £128 million (US$184 million) with Khazanah as one of the investors, though it did not mention who was the lead investor.

And these are just the deals where its name has appeared in. It has apparently made other investments as well, with at least one of these being in a Silicon Valley-based big data company.

Be that as it may, Khazanah is firmly in the startup-investing game, with a clear focus on late-stage funding. That approach worked well for it with Alibaba when its 2012 investment, for a reported US$250 million, saw it reap a US$1 billion windfall when Alibaba got listed in 2014.

Interestingly, while its late-stage investment focus is clear, its focus in terms of verticals is not, observed a venture capitalist (VC).

"It has invested in other funds and is also making its own direct investments, but there seems to be no clear strategy with its direct investments – Garena is mainly a gaming company, it has a travel search engine, an augmented reality play and a few others. It seems very broad," said this VC.

That may be the case, but Catcha Group chairman Patrick Grove loves the new investments made by Khazanah.

"It's about time Khazanah supported local [South-East Asian] Internet companies. I think it's a great thing," he said, adding that Garena founder Forrest Li and group president Nick Nash "have done a great job in showing that South-East Asia can create multibillion-dollar Internet companies."

Here's hoping Khazanah sees potential in more late-stage startups in the region and start becoming more open with its strategic approach.

Editor's Picks:

Celcom: We don't want to be a dumb pipe

XL Axiata sells 2,500 towers to reduce debt

Digital transformation: Immovable object meets irresistible force

Event booking + planning = Venuescape

FashionValet raises 'smart money' from Japan's Start Today

Women in STEM careers: Just do it

That burning desire to succeed


Previous Instalments:

Week in Review: More money to power tech in SEA

Week in Review: D50 honesty and authenticity strike a chord

Week in Review: Women in retreat, it looks like

Week in Review: The 'cultural edge' and winning in SEA

Week in Review: The words they use


For more technology news and the latest updates, follow us on Twitter, LinkedIn or Like us on Facebook.

Keyword(s) :
Author Name :