That burning desire to succeed
By Nazrin Hassan March 29, 2016
Malaysian entrepreneurial ecosystem coming together nicely
Co-investment deals growing rapidly with US$37.7m available
[Beginning April, in a commercial arrangement, DNA will start running every entrepreneurial story featured in the book Startups to Scaleups that was published in October 2015 by Cradle Fund and Proficeo Consultants, the programme manager for Cradle's Coach and Grow Programme.]


SINCE the inception of the Cradle Investment Programme in 2003, I have held a cherished vision for the Malaysian entrepreneurial ecosystem.

I would like to see the day when we have an ecosystem that features linkages and connections which are seamless; where there is a sharing of networks that bring great benefit to everyone involved.

In order for this to become a reality, the effort needs to be driven by the private sector – and not just from an investment perspective. It needs to come from all industry sectors, from banking and retail to agriculture and healthcare.

It has to be an environment where technology is an enabler to traditional businesses, with the purpose of increasing productivity and global competition.

This vision will see successful entrepreneurs and traditional businessmen redirecting their focus on the next generation of entrepreneurs, and re-investing the fruits of their labour in building global businesses, born in Malaysia.

The good news is that we are not far from this vision today.

Whilst many were initially sceptical, all it takes is for a few to take the first steps and the rest will follow. Since 2014, we have already been seeing large corporations becoming directly involved in the innovation space.

Axiata Digital Services, Intres Capital, Maybank, Alliance Bank and CIMB are some of the names diving into the startup and innovation scene, and this is just the beginning.

This initial shift will slowly but surely create a momentum where we will begin to see more and more corporations jumping on the bandwagon.

This is a very special time for Malaysian technology startups. We are witnessing the second generation taking over the reins from their 'fathers' in the property, automobile and gaming sectors, just to name a few.

This new generation is wholeheartedly embracing technology in order to chart the future growth of their companies.

As such, we are witnessing government-linked corporations (GLCs) and public-listed companies (PLCs) investing in new innovative businesses and acquiring technology startups to maintain market dominance and compete.

We are further witnessing startups such as Carlist, Grab (which began life in Malaysia as MyTeksi), iMoney, FashionValet, Piktochart and CatchThatBus (all of which had their beginnings via Cradle grants) becoming inspirational icons to ambitious, young Malaysians and spurring a 'can do' attitude across all generations.

We are seeing co-investment deals happening between local and foreign investors, and angel investments and equity crowdfunding structures set in place to increase the avenues for startups to raise funds.

Yes, it is a work in progress, but all the steps are being taken to create a robust and healthy Malaysian ecosystem – one where new economy processes drive innovation, and vice versa.

I am liking what I see, and am confident this vision is achievable in the next five to 10 years.

It has been a very interesting and fulfilling journey so far. From the very beginning, Cradle's key objective has been to create an early stage ecosystem that supports a strong business-building environment for technology startups in Malaysia, and our primary focus has always been on funding.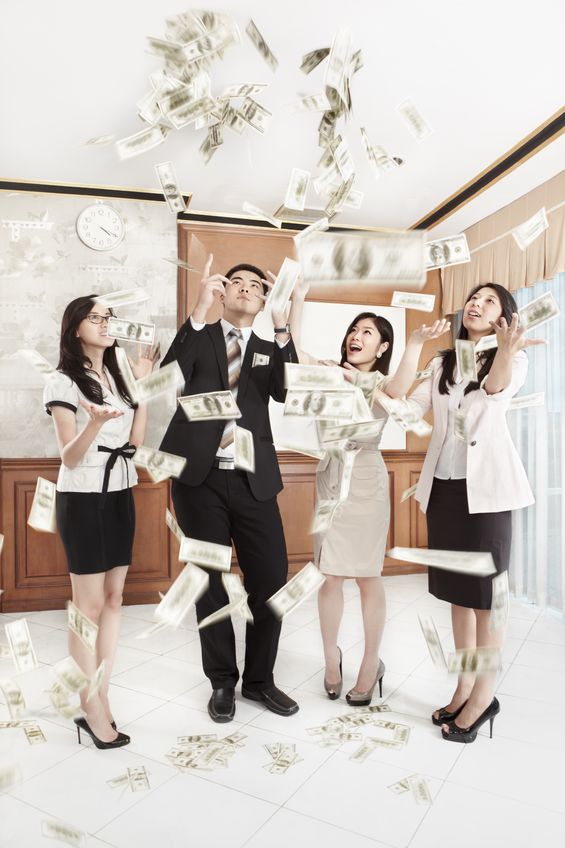 I am happy to say that we now have 20 co-investment partners from Malaysia and from the region, with a total of RM159.2 million (US$37.7 million at current rates) in funds now available for Malaysian entrepreneurs.

Cradle championed the Angel Tax Incentive scheme and worked with the private sector to set up the Malaysian Business Angels Network (MBAN), which is now fully governed by private sector angels.

I'd like to think that Cradle's support was instrumental in the birth of equity crowdfunding (ECF) in Malaysia, an initiative championed by the Securities Commission Malaysia.

Our continued focus is on plugging the funding gaps, but in areas where we don't have the expertise, we encourage the private sector to take the lead, and we do what we can to support them.

The Coach and Grow Programme (CGP) is an example of a successful partnership with a private sector partner, Proficeo Consultants, which designed and initiated the programme.

Such partnerships exemplify how the Government can play a role in allowing the private sector the freedom to innovate. In the end, entrepreneurs and the Malaysian economy will enjoy the fruits of these partnerships.

In all our initiatives and programmes, Cradle's sole objective has been to reduce the dependency on the Government.

Instead of trying to raise more money for Cradle to administer, the team and I have instead been working really hard to engage and encourage the private sector to work with us to plug the gaps and build a truly great Malaysian entrepreneurial ecosystem.

As with everything in life that is worth doing, building a dynamic and vibrant ecosystem is a task that is not without its challenges.

One of the biggest I have faced as the CEO of Cradle is realising the limitations of our role. What we can do is to fund, support and provide opportunities, networks and expertise.

We do what we can to help companies grow and build pathways to markets, talent and strategic partnerships via our government and private sector partners.

What we cannot do is to inculcate desire, drive and the hunger to succeed.

Overall, I would say that only about 10% of entrepreneurs have this burning desire, and with or without the capability, have been able to achieve remarkable success.

The remaining 90% generally fall in the category of achieving revenue of RM1 to RM3 million with five to 15 staff, and are happy to remain a 'lifestyle business.' [RM1 = US$0.25 at current rates]

While this in itself is not a bad thing, I do wish that there was a larger percentage that can grow into regional darlings, because Malaysians have proven time and again that we have what it takes to be extraordinary.

Whilst I can do everything in my power to provide the tools and the support, the desire has to come from within.

I think that the greatest achievement that the CGP has brought to the fore is to instil confidence that it is possible to achieve great things.

If there is one thing that I hope the Startups to Scaleups book will achieve, it is for Malaysian entrepreneurs to see that while there will always be a select few who will attain extraordinary heights, it is equally possible for a large percentage of entrepreneurs to achieve greatness that is equal to, if not more than that of, their peers in the region.

I hope that entrepreneurs reading the book or the 37 entrepreneur stories that will run in our special Startups to Scaleups channel on Digital News Asia can distil these elements of success and learn from the CGP entrepreneurs who have each strived so hard to earn their well-deserved success.

Nazrin Hassan is the chief executive officer of Cradle Fund Sdn Bhd, an agency under Malaysia's Ministry of Finance.

Related Stories:

Turning Malaysia into the 'go to' entrepreneur hub

Many tech startup gems in Malaysia: Proficeo

The Silicon Valley model works here, but very slowly


For more technology news and the latest updates, follow us on Twitter, LinkedIn or Like us on Facebook.

Keyword(s) :
Author Name :