Week in Review: Formidable competitor to Lazada in Indonesia
By Karamjit Singh February 12, 2016
Lippo Group aims to be top e-commerce player, 'sooner rather than later'
Already invested close to US$60m, will announce US$200m in fresh round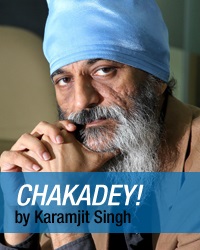 E-COMMERCE is one of the hottest Internet sectors in South-East Asia, with various projections always showing very strong growth potential for the region. Rocket Internet knows this well, and has been an aggressive first mover in the region since 2011, especially through its Lazada brand.

As Digital News Asia has reported over the past few years, Lazada has attracted large amounts of funding, which shows investor confidence.

In fact, according to one industry player, speaking on the condition of anonymity, Lazada is the clear e-commerce leader in all six South-East Asian countries it is in – Indonesia, Malaysia, the Philippines, Singapore, Thailand, and Vietnam – with an estimated US$1 billion in GMV (Gross Merchant Value) for 2015.

Local market competition has come mainly from Internet entrepreneurs such as Lelong.com's Richard Tan in Malaysia, but with nowhere near the funding and resources to match Lazada.

Traditional brick-and-mortar players have been conspicuously absent from this space, turned off by the fact that lowest prices are what attracts shoppers. Their hands tied, being unable to cannibalise their physical store pricing, most traditional players have at most played around the fringes of e-commerce.

Until now, that is.

Earlier this week, one of Indonesia's largest conglomerates, Lippo Group, made clear its intentions to become the top e-commerce player in the country through its MatahariMall.com site. It wants to be the 'Alibaba of Indonesia,' referring to leading e-commerce player in China.

This is not just rhetoric. With an estimated US$60 million already invested in the site since its launch in early 2015, and with investors already lined up to pump in US$200 million in its next funding round, Lippo is in a strong position to compete very aggressively with current market leader Lazada.

Lippo is even talking about a US$500 million "investment commitment" over time, and is aiming for US$1 billion in e-commerce revenue by 2017 – an extremely aggressive target by any measure.

But you can bet Lazada is not going to underestimate the competition from Lippo Group, and will fight aggressively to maintain its leadership position.

This is why one leading player in the region says that 2016 is going to shape up to be a very interesting year for e-commerce in Indonesia.

I am sure other brick-and-mortar players in South-East Asia, especially Singapore and Malaysia, will be watching closely to see how well Lippo can deliver on its ambitions.

Will they follow suit if Lippo can actually overtake Lazada to be the top player? And at what cost? And will it be too late though for them by then to start competing aggressively in their home markets?

An exciting space indeed, within the Internet ecosystem in South-East Asia.

Have a restful weekend and a productive week after.

Editor's Picks:

Digi dips in 2015, hit in migrant worker space?

MatahariMall.com aims to be the 'Alibaba' of Indonesia

From user to C-suite (Part 2): Navigating a challenging market

AlgoMerchant's trading platform 'for the rest of us'

Pitching 201: Understanding investor-speak, validating your idea

Bad terms are like bad dinner guests, avoid them

8 free apps that parents can rely on


Previous Instalments:

Week in Review: Malaysia's spectrum refarming
Week in Review: Grab-bing a piece of the bigger pie

Week in Review: MDeC's unfinished business

Week in Review: Garuda a digital catalyst for Indonesia?

Week in Review: Watershed year, Netflix here


For more technology news and the latest updates, follow us on Twitter, LinkedIn or Like us on Facebook.

Keyword(s) :
Author Name :
By commenting below, you agree to abide by our ground rules.