Welcome to the year of integrated intelligence
By Ryan Goh January 14, 2015
2015 heralds era of smarter opportunities among cities, peoples and enterprises
Three compelling technology drivers that enterprises should watch
TECHNOLOGICAL advances that connect the digital world will make 2015 the year of integrated intelligence.

The pure amount of information that connected devices can collect and transfer into useful business information is amazing.

A global study by Forrester Consulting revealed that senior IT decision makers inside key industries believe that the Internet of Things (IoT) is transformational – a belief more apparent across Asia Pacific than in any other region in the world!

READ ALSO: APAC companies recognise transformational role of IoT: Forrester-Zebra study

The same study showed that over 85% of enterprises in Asia Pacific believe that IoT solutions will be the most strategic technology initiative for themselves in a decade, higher than the global average by five percentage points.

In short, Asia Pacific enterprises believe that IoT will change the way their businesses around the globe are managed, while empowering their enterprises with the needed intelligence about their internal operations so they can improve business processes and better serve customers.

Here are the top three technology trends that we can expect to see developing over the next year to drive enterprise asset intelligence and innovation, and influence decision-making around IT investments:

1) The Internet of Things (IoT)

The intelligent enterprise will make IoT accessible and scalable for operations of various sizes, and seek to provide integrated visibility and connectivity solutions for their industries.

Research firm Gartner stated that 4.9 billion connected 'things' will be in use, up 30% from 2014, and by 2020 there will be more than 20 billion connected devices in use.

This means that we can expect to see even more enterprises appreciate the premise behind IoT technologies, or smart interconnected devices: Which is for businesses to gain real-time visibility into assets, people and transactions, and drive more effective and timely business decisions or to improve customer interactions.

Currently, there is strong IoT solution deployment momentum among global firms. Nearly 65% of firms surveyed by Forrester in their global study have deployed or are in the process of implementing IoT solutions.

New and smarter cities, buildings, and infrastructure in many Asia Pacific countries have enabled this strong adoption rate.

2015 will see an uptake in this trend in response or anticipation to rising pressure to incorporate more intelligent functionality into devices, to enhance relationships, empower processes, optimise costs, and mitigate risks in the enterprise.

2) The connected mobile workforce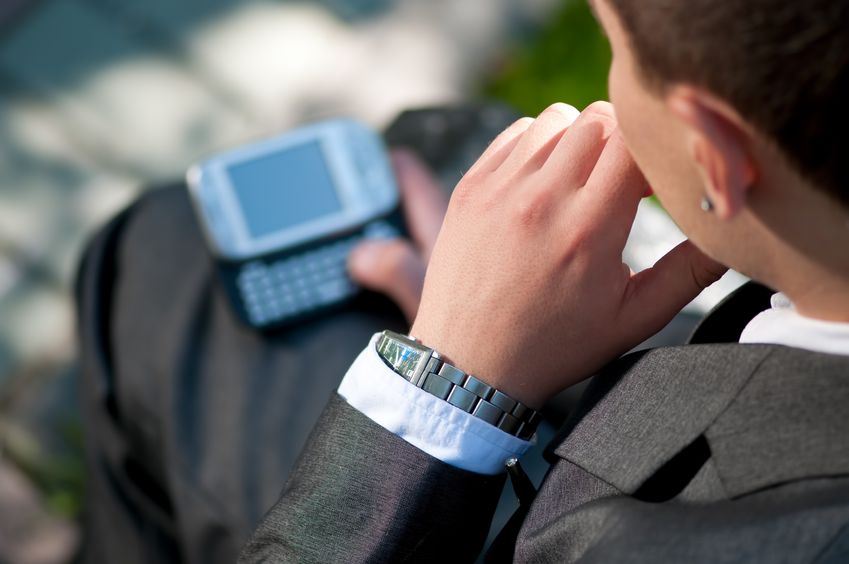 Mobile technology and smartphone apps will continue to have a positive impact on our professional and personal lives.

As an increasing number of workers become less confined to a physical work space, enterprises will adopt tools to allow them to use cloud-based applications fed with real-time information about assets in their environment.

According to the same Forrester global study, nearly half of the surveyed firms identified improved customer experience as one of the top five benefits of deploying IoT solutions in the enterprise, followed closely by supply chain optimisation, visibility, loss prevention, and cost efficiencies.

The growing mobile workforce will be able to access key information in real time so that they and their customers can gain greater visibility into their extended value chains to improve critical business processes.

3) The adoption of cloud technology

The evolution of cloud technology is another major trend that has permeated the market over the last couple of years, impacting every aspect of IT and how users access applications, information and business services.

With the growth of smartphone-based cloud applications especially, the demand for rugged-connected devices will continue to expand.

Of firms surveyed globally by Forrester, 83% identify WiFi infrastructure and real-time location tracking technologies as important or very important building blocks of IoT solutions.

As the adoption everyday objects connected to the Internet becomes ubiquitous, and workers' demand for real time intelligence about all of their critical assets increases, enterprises will turn to cloud-based platform software that provides integrated visibility and connectivity solutions to make their processes more efficient, and work more effective.

Ryan Goh is vice president of sales at Zebra Technologies Asia Pacific.

Related Stories:

Asia Pacific to be the frontline for IoT: IDC

Government regulation key factor for IoT to bloom

Can IoT save Malaysian telcos?

Security the 'elephant' in the IoT/ smart city room: Frost


For more technology news and the latest updates, follow us on Twitter, LinkedIn or Like us on Facebook.
Keyword(s) :
Author Name :