Week in Review: Who killed Jaring … and why?
By Karamjit Singh July 3, 2015
Was it MOF, by choosing to sell it to the wrong party?
Was it Utusan Printcorp and its MD Norhisam Mohamed Nor?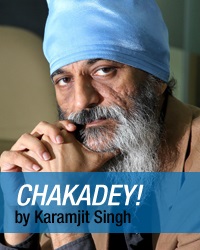 WITH such a headline, I am assuming that Jaring Communications' fate is all but sealed, even though it still has 40 paying corporate customers. I am referring to my story on Jaring, Malaysia's pioneer ISP (Internet service provider).

I am not hopeful because the Ministry of Finance (MOF), the party that sold Jaring in January 2014 for a paltry RM2 million to Norhisam Mohamed Nor, managing director of Utusan Printcorp Sdn Bhd, is not taking any responsibility for its actions.

By responsibility, I mean MOF should at least address the questions Digital News Asia (DNA) has sent to it over the sale. Staying mum on this issue, with over 300 jobs affected, is extremely poor behaviour.

I am also not hopeful because the chief executive officer of a telco told me that there was nothing in Jaring that he finds valuable which would make him consider going in and taking over the company on the cheap now. "Some of its customers are already coming to us," he said.

I am also not hopeful because Norhisam, from what I have learned, is anything but a competent manager. People who have worked in at least two companies he has bought into have told me of how he operates.

It is unsavoury, to say the least. One company, Heveafil Sdn Bhd, just went into receivership. Over 300 jobs killed there. Heveafil Sdn Bhd was part of the Heveafil Group which also included Filmax Sdn Bhd, which itself went into liquidation eight months earlier in October, 2014.

A liquidator I spoke to involved in one of the companies Norhisam was involved in urged me to write my Jaring story.

"Common individuals seem to be involved in a number of companies where customers, banks, employees and suppliers have been hurt," he said, declining to name anyone though I told him I was writing about Jaring and Norhisam.

Having spoken to a number of current and former Jaring executives, it is not easy for me to stay calm in the face of what has befallen Jaring.

Because while Jaring has probably not been operating optimally over the past 10 years since it was corporatised, it likely had a fighting chance of staying competitive, with the right management team in place.

Now, there will be less competition in the corporate broadband market. But will Jaring's loss be truly felt in the market? I doubt it. There is enough market competition there.

This is all moot now, but for sure, we cannot let this die even if Jaring slips into history. We, at the least, must know why the MOF elected to sell Jaring to Norhisam.

Maybe MOF was taken in by his false promises and is embarrassed to admit it. But by staying silent, it is allowing all sorts of conjecture to fly about, and that is not healthy.

No surprise that this week's most popular story was The unfolding tragedy of Jaring, Malaysia's first ISP.

Have a restful weekend and a productive week ahead.

Editor's Picks:

The unfolding tragedy of Jaring, Malaysia's first ISP

Singapore: From Smart Nation to Code Nation

Companies want the best talent, but unwilling to change to get it

UEM Group jolts Malaysia's lacklustre IT market with US$26.5mil tender

Differentiate instead of engaging in price wars: Ericsson to operators

WeChat's Tencent enters music-streaming fray with Joox

DNA Test: Asus Transformer Book T300 Chi's hybrid charms


Previous Instalments:

Week in Review: MyEG stops playing the VC

Week in Review: Content wars heat up, on all fronts

Week in Review: Telco foul play, and a games catalyst

Week in Review: Enter a tycoon and a new fund

Week in Review: Of funding, courtship and zombies

For more technology news and the latest updates, follow us on Twitter, LinkedIn or Like us on Facebook.

Keyword(s) :
Author Name :