Week in Review: Telco foul play, and a games catalyst
By Karamjit Singh June 12, 2015
Is all fair in the war for market share among telcos?
High hopes for accelerating Asean games industry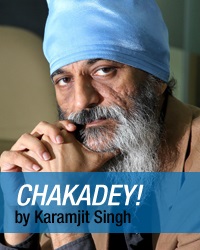 AS part of our 2015 Telco Deep Dive, we ran four more articles this week, and we are not done yet! Watch out for my conversation with Maxis' head of marketing services Lau Sulin next week.

As the Deep Dive has been focused on the Malaysian market, all the articles are on Malaysian players, except for the one on Singapore's broadband disruptor MyRepublic.

I, for one, would love to enjoy lower broadband rates, especially now as I want to move to a 20MB line from my current 10MB.

In doing so, I recall a talk in 2013 by the then chief marketing officer of TIME dotCom, Arjun Arasu, who described broadband as a drug. Once you have experienced it, you keep wanting more.

I would not call myself a 'junkie' yet as I am well aware that even a 20MB line is not a big deal – not when MyRepublic is offering 500MB and higher connectivity in Singapore at below RM250 (US$67)!

But among the articles that we ran this week, my piece with the media-shy founder and managing director of Merchantrade, Ramasamy Veeran, was interesting.

This is not just because he has quietly gone about building the second largest mobile virtual network operator (MVNO) in Malaysia, but also because he has chosen to go public with his ire at how aggressively his competitors have been targeting his migrant worker market with what he claims are below-cost offerings.

I am sure most Malaysian mobile users share my own ire and bemusement at how it is cheaper to call someone in Indonesia and Bangladesh than it is to call someone in Malaysia. No wonder operators are now moving to offer plans that focus on data while offering us consumers 'free calls.'

Ramasamy's efforts at carving out a successful niche for Merchantrade in the Malaysian mobile market is really one of understanding what his niche market really wants, and then in marketing to this market in the right manner.

I recall a former Sumitomo executive telling me at how he used to follow Merchantrade executives who would head to the migrant worker kongsi (temporary living quarters) late at night, to sell their subscriber packs.

Ramasamy did not want to wait for the workers to come out during the weekends to buy their top-ups, he went to where they lived. It was simple logic and it was very effective.

Quiet as it was, Merchantrade's success caught the attention of Sumitomo Corp of Japan which then invested RM30 million (US$8 million) in the MVNO in January 2009 for a reported 15% stake. In September 2013, we wrote about Celcom Axiata taking a stake as well.

Undeterred by the unfair competition he sees, Ramasamy talks about what Merchantrade is doing to stay ahead.

Beyond the telco space, there was a lot going on this week with an interesting conference on intellectual property, and an Asean Games Roundtable Forum held in Kuala Lumpur to discuss current happenings in the Asean (the Association of South-East Asian Nations) games ecosystem.

The roundtable is part of an ambitious effort by Multimedia Development Corporation (MDeC) to position Malaysia as a regional hub for games. The forum was organised in conjunction with the launch of GameFounders Asia, a partnership between GameFounders and MDeC. GameFounders Asia will be the Asian hub for the European-based gaming accelerator.

In a promising move, games association leaders from Indonesia, Malaysia, the Philippines, Singapore, Thailand and Vietnam have agreed to support the development of a SEA Games Industry survey, the Asean 'Game Jam,' and GameFounders Asia in Kuala Lumpur.

That's really exciting and should prove to be a nice catalyst for accelerated developments in the gaming sector in the various Asean nations.

Have a restful weekend and a productive week ahead.

Editor's Picks:

Telco Deep Dive: How Malaysia's industry fared in Q1 2015

Telco Deep Dive: Operators just scratching the surface with 4G

Telco Deep Dive: Celcom out to regain lost momentum

Telco Deep Dive: MVNO Merchantrade and its ire at incumbents

Open source video company Kaltura streaming into Asia

OSKVI's game-plan for its first Malaysian startup investments

Top 5 takeaways from Apple's WWDC keynote


Previous Instalments:

Week in Review: Enter a tycoon and a new fund

Week in Review: Of funding, courtship and zombies

Week in Review: Speed is not a thrill but a necessity

Week in Review: Of IP, and impact reports

Week in Review: A new startup star on the horizon?


For more technology news and the latest updates, follow us on Twitter, LinkedIn or Like us on Facebook.
Keyword(s) :
Author Name :