The first business tech conference in Malaysia
By Karamjit Singh September 22, 2015
Focus on large brick-and-mortar consumer-facing businesses
Conversations around business models, changing consumer behaviour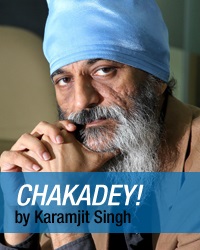 SITTING square in the front row at the Sept 21 'Malaysian Economic Briefing' by the Performance Management Delivery Unit (Pemandu) of the Prime Minister's Department, AirAsia founder Tony Fernandes expressed his concerns over calls by politicians to control the Internet.

His concerns are simple. Economic growth in today's increasingly digital world depends on an open and robust Internet. AirAsia itself, he pointed out, was very much dependent on the Internet for its success.

And as the keynote speaker for Digital News Asia's What's Next conference, one week from today, expect Fernandes to speak about not just the Internet and AirAsia, but about how his other businesses are leveraging on the Internet and mobile technologies to deliver unmet consumer needs – on a more efficient level and in a cheaper manner.
And infact, he has just rebranded his insurance play, Tune Insurance to Tune Protect with the promise of bridging the complexity in insureance products... you guessed it... digitally!

One unique aspect of Fernandes' entrepreneurial ventures is that they have all been brick-and-mortar type businesses. Under AirAsia, he did try his hand at e-commerce via airasiamegastore.com but that actually failed.

However, as someone who never takes 'No' for an answer, he is quietly rebuilding the site for an eventual relaunch.

While all of us at Digital News Asia (DNA) are excited to have Fernandes as our keynote speaker, I have a feeling that he may not be the most interesting speaker of the day.

For while our other speakers and Provocateurs are not as well-known as him, I would not be surprised if the audience are divided on which would be the best talk on the day.

Turning away from the speakers, what also excites me is the fact that What's Next is the first business tech conference in Malaysia, and also the first conference that targets large brick-and-mortar companies, especially those with consumer-facing businesses.

Why this group? Because Catcha Group founder and chairman Patrick Grove predicts that within 20 years, no brick-and-mortar company will exist if it has not transitioned into becoming a digital organisation.

And I am willing to bet that the large consumer-focused businesses are going to be the most vulnerable, simply because these are the businesses that startups are targeting as well.

Large companies – 81 of the top 100 companies on Bursa Malaysia have revenues of over RM1 billion (US$234 million at current rates – can be the most complacent simply because they have so much revenue and so many customers.

To help shake them out of this, What's Next brings together brick-and-mortar company chief executive officers (CEOs); traditional tech company CEOs; top digital consultants; the first digital company in South-East Asia to be listed on Nasdaq; Silicon Valley's most aggressive VC (venture capitalist); and the cofounder/ CEO of a startup that aims to disrupt traditional broadcasters.

Conversations will revolve around business models, changing customer behaviour and expectations, and how all of this influences 'what's next' for your business.

So if you are a large brick-and-mortar company and want to hear about how other brick-and-mortar players are trying to adapt, evolve and even change; or you want to hear from some digital players that are aiming for your markets, What's Next is the place to be next Tuesday!

The What's Next: The Business Impact of Disruptive Technology conference (#WhatsNextDNA) will take place on Tuesday, Sept 29, from 9am-5:30pm at the Cyberview Resort & Spa. Tickets will cost RM980, with a group rate of RM730 (for three or more). To book your tickets, go here.

Related Stories:

I'm an old-fashioned guy: Tony Fernandes on investments

AirAsia cofounders launch SEA startup incubator, accelerator

Patrick Grove goes 'wild digital,' has a crazy dream


For more technology news and the latest updates, follow us on Twitter, LinkedIn or Like us on Facebook.
Keyword(s) :
Author Name :