Week in Review: One mega effort fades, another makes debut
By Karamjit Singh February 6, 2015
Astro's e-commerce plunge has two key advantages AirAsia's didn't
2015 expected to be big year for Fusionex as investments bear fruit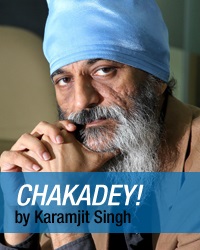 I WAS so wrong about this. Five years ago, in July 2010 to be specific, AirAsia Bhd launched its major e-commerce initiative AirAsiaMegastore.com.

This was it, I remember thinking to myself. With its branding, millions of customers a year, and the cross-selling it could offer through the diversified product offerings from airline tickets, travel packages, mobile phone service, insurance, hotels, I really thought AirAsia was going to become the dominant e-commerce player in Malaysia and then South-East Asia.

Go to the site today, and it has been tagged as 'Under Maintenance' with a message that reads: "We are moving! Stay tuned, more surprises ahead!" (pic below)
So much for that. Well, at least back then, I did not write an article about my thoughts, so no pie-throwing please!

But this week, I did write about Astro Malaysia Holdings Bhd jumping headfirst into e-commerce, driven initially by its home shopping joint venture Go Shop. Astro has two things going in its favour that AirAsia did not.

E-commerce is definitely hot in Malaysia, compared with the time when AirAsia launched, with various parts of the e-commerce ecosystem now maturing fast, especially the most fragile portion, consumer trust.

In fact, I had a recent conversation with two dynamic moms who enjoyed a breakout year in 2014 with their e-commerce business of three years, and their standout observation about the e-commerce ecosystem in Malaysia is about how strong consumer trust is towards e-commerce. Stay tuned for that story on Digital News Asia (DNA).

Secondly, unlike AirAsia, which went it alone, Astro has a very strong partner in South Korean GS Home Shopping Inc, which has 20 years' experience in home shopping, e-commerce and mobile commerce, together with global experience from being in seven other countries.

With a 40% stake in the joint venture, you know the Koreans are taking this seriously when the chief executive officer (CEO) of GS Home Shopping himself attended the official launch in Kuala Lumpur.

Also, unlike AirAsia which had regional ambitions with its store, not surprising as it has a regional footprint, Astro is focusing on the Malaysian market only. It will definitely be interesting to revisit this story one year down the road to see what progress Astro has made.

It would also be interesting to see if its progress would have come at the expense of smaller e-commerce merchants who are offering goods in the same category as Astro.

But Chan Kee Siak, founder and CEO of Exabytes Network Sdn Bhd, a webhosting company that also runs an e-commerce site, easymall.my, thinks that the impact will actually be positive.

He feels that more consumers will end up getting educated about the value of e-commerce and that this would benefit all e-commerce players. At the same time, e-commerce players have to up their quality and level of service to consumers too.

Note also that this is the second time a large Malaysian company has chosen a Korean partner for its foray into e-commerce. Last November Celcom Axiata chose a Korean company, SK Planet, for its upcoming e-commerce launch.

Now, it is always interesting for us at DNA to feature listed technology companies and more so when they belong to one of our Digerati50. It looks like 2015 is going to be a big year for Ivan Teh's Fusionex International Plc. The London AIM-listed company closed trading on Feb 5 with a market cap of almost RM900 million (about US$250 million!

Finally, one news item that caught my attention was the launch of a debt venture fund in Singapore, 11 years after Malaysia pioneered the concept in South-East Asia through Malaysia Debt Ventures Bhd.

While DBS Bank's conditions are more stringent – among them being that a company must have raised at least S$1 million in Series A funding – it is still great news for tech companies based there as it offers them an avenue to raise money without giving up precious equity.

Editor's Picks:

Make-or-break time for MyTV and DTTV

1-Net dedicated to 'Data Centre Corridor' vision for Asean

Astro makes strong plunge into e-commerce

Thean Eu: My Fave 5 of 2014

Fusionex targets ambitious 10fold growth

Go agile or go the way of the dodo: Gartner

Vertex Venture CEO believes it pays to be patient


Previous Instalments:

Week in Review: Let's benefit from Singapore's strengths

Week in Review: Everything is interlinked

Week in Review: Smart nation, digital nation

Week in Review: Plugging gaps on road to Vision 2020

Week in Review: Ecosystem cogs moving into gear


For more technology news and the latest updates, follow us on Twitter, LinkedIn or Like us on Facebook.
Keyword(s) :
Author Name :