Sandeep Grewal is building Subhome, and learning to squeeze wine from stone
By Azizul Rahman December 29, 2022
Foot was firmly on the growth pedal in 2019 before pandemic hit
Transitioned to tech company with its Room Management platform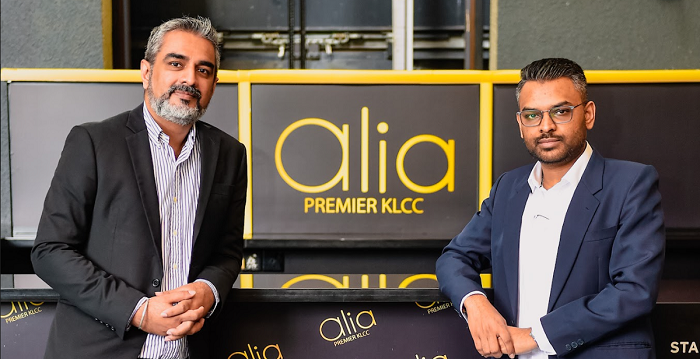 Sandeep Grewal started his career as a mortgage broker and this expertise would eventually come to influence his career.
"Property is all about loans," he says. And while he may have been trained by banks he learnt even more from clients. "Honestly, I learnt so much from them, some of whom bought properties almost every month."
In 2006, sensing an opportunity in the water business, he quit banking and launched a water vending machine business which eventually failed.
He decided to go back to his roots, loosely speaking, and co-founded Freeman Education in 2009. "I decided to teach what I had learned as a mortgage broker instead of just making property investments with some friends."
Not surprisingly, quite a few of those who started making investments after going through the Freeman course started asking Sandeep for help in managing their properties. Before he knew it, there were close to 100 properties under management, and things were getting overwhelming.
In early 2015, Sandeep with co-founder Aravind Sinniah launched Subhome Management Sdn Bhd focused on managing service suites. It was a natural extension to the property investments that Sandeep and his Freeman trained investors were doing.
With the only tech being the ubiquitous Microsoft spreadsheet for managing operations, yet recognising the convenience and visibility that digital adds to the manual way of managing multiple properties, Sandeep began to drive increasing digital adoption into the operations side from 2017.
This tech side of the business, that started with only two full time developers back then, has grown into a room management platform with five modules today, including Long Term Rental Booking, Inventory Management and Revenue Management. The tech team is still a battle hardened two-person team and with some external talent as well.
This shift to using digital to better run operations caught the attention of probably the most successful brick-and-mortar-gone-digital company in Malaysia, the Tune Group. In 2018, realising Subhome's potential to scale, Tune Group and ECM Libra Financial Group Bhd, via joint venture vehicle Tune Plato Ventures Sdn Bhd, collectively acquired a 50% stake in Subhome.
The experience was "eye opening" says Sandeep, mainly because there was so much to learn from Tune Group which was heavily utilising technology to run Tune Hotels and AirAsia.
"For us, it was like going back to school. There was a lot of learning to be done from them."
In mid-2019 applying some lessons learnt from the failure of his water vending machine business, when "we did not adapt fast enough to changing market dynamics" Sandeep saw an opportunity for growth in a "bloodbath market" as he puts it.
AirBnB, was growing 100% year over year, and by 2019, there were half as many AirBnB units as there were hotel rooms. "The number of AirBnB units would have been on par or surpassed what the hotels had if there was no Covid. Imagine, the same number of customers in the market, but with more options," he posed.
As expected, price became the main differentiator. "2019 was becoming a bloodbath!" It was a race to the bottom and that is not profitable, nor sustainable. Sandeep had seen this play out before in his water vending venture.
That's when he decided that Subhome will not take on any more properties. It was going to use its technology and expertise to help boutique hotels adopt technology instead of manually running their operations. The larger hotels were already making the transition.
Another significant change that happened here was Sandeep declaring, "through our Room Management system, we are now a tech company, no longer an operational one as investing in property and managing them had become a red ocean market. Our tech platform is where we need to focus and deliver value."
Shifting to long-term leases
In tandem with this business model shift Sandeep credits his co-founder Aravind for a change in strategy as well. Instead of short-term leases, they started focusing on long-term leases, defined as rentals of between 3 to 12 months. This was the value proposition they took to the boutique hotels in the second half of 2019 – use our room management system and let us market your units to long-term guests.
It was going reasonably well – then Covid hit. "Yet, it was a blessing in disguise," says Sandeep, somewhat reluctant to admit that what has been a Black Swan event for the world, has actually helped the business.
While tourism stopped cold, many travellers (both tourists and short term workers) were stuck in Malaysia. Those short term stays during the first lock-down ended up stretching for months. These foreigners became Subhome's long-term clients. The hotels that had partnered with him also benefited from the arrangement.
"During that first lock-down (March 2020 to June 2020), we were full with guests who could not leave."
This inadvertently became their pilot that validated how such an approach was sustainable. After that first lock-down, he sold this story to the hotels. "This model helped us survive, it can help you too."
To be sure, no one was making a large profit during this time, but it was better than nothing at all.
In 2019, Subhome's revenue hit a record US$2.6 million (RM12 million), but dropped to a quarter of it in 2020. It rose back to US$1.2 million (RM5.5 million) in 2021 and ends 2022 at US$1.7 million (RM7.5 million).
This was achieved by bootstrapping and implementing everything learned from the low-cost king (Tune Group). "We evaluated everything, even the toilet paper. We learned how to squeeze wine out of stone," laughs Sandeep.
The key is in the details
Today Subhome has slimmed down to around 300 units nationwide and is managing four hotels.
While professing to be a tech company, it surprisingly has even more staff today than it did back in 2019 – it ended 2022 with around 30% more staff, with close to 70 staff today.
But this is because it has now moved beyond targeting boutique hotels to running its own 5-star hotel, Alia Premier KLCC. Explaining this rationale, Sandeep says, "The opportunity is available and this is a great way to move up the value chain with the 4 & 5 star segment expected to benefit the most from the 2023 tourism recovery (revenge travel)."
A key takeaway from his entrepreneurial journey is the importance of looking into details. "That is where opportunities can be found and where hard work can help turn the corner." Luck, he believes, will come along on its own.
Keyword(s) :
Author Name :