Review: No bells and whistles but the Samsung Galaxy Tab A 10.1 is a solid mid-range tablet
By Tan Jee Yee May 10, 2019
Thin, solid design houses performance good enough for work and play
Odd speaker placement and 2GB RAM hold it back a little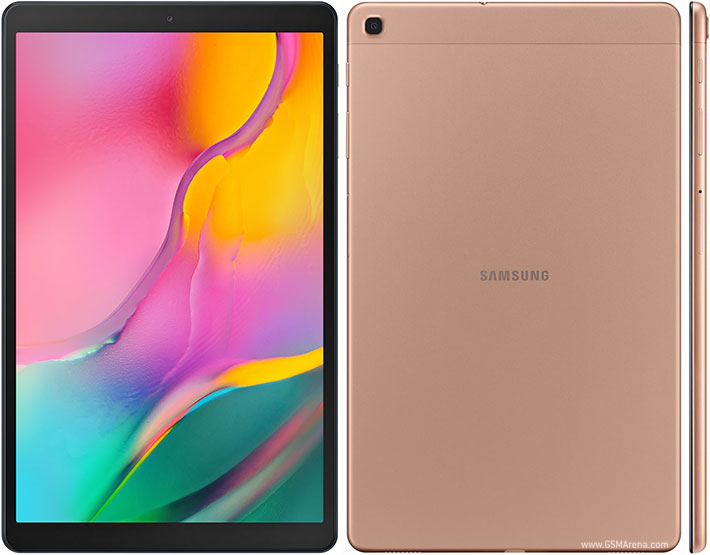 ANDROID tablets have never quite got their due. Most of our attention tends to gravitate towards Microsoft's Surface tablets and Apple's iPads, and there was never an Android tablet making enough of a splash to divert our gaze, if not wet our feet. And with foldable phones on the horizon, it's likely they'll slip further back into obscurity.
Samsung's latest Galaxy Tab A 10.1 likely won't change this. It is, after all, more of a middle-class device – certainly not cheap plastic with a screen, nor is it as shiny-premium as anything from Microsoft or Apple. It doesn't come with any new-fangled features or shine with unique designs and high-end performances. As a Samsung slate, the lack of the S Pen can even feel rather disappointing.
But for what it is, the Galaxy Tab A 10.1 is a solid device that will satisfy the needs of those not looking to spend thousands on a tablet. While I won't pin it as a particularly fantastic larger-screen device for work or play, there are certainly areas where it shines and performs.
Solid slate
If anything, the new Galaxy Tab A 10.1 is a well-made tablet. Its predecessors are largely made of plastic – here, you get a mostly-metal body with a premium-esque finish and feel. It's also nicely thin – at 7.5mm – with just enough heft so as to feel solid without being too heavy for one-handed use or feel too cheap.
Samsung has done away with physical buttons underneath the screen, which lets the bezels get thinner and fill out more space. The power button and volume control are all relegated to the right of the device, as well as the microSD slot. The device charges via USB-C and you'll find a 3.5mm headphone jack on top as well (yay!).
As you've likely gathered, this is a 10.1-inch device with the screen at a 16:10 aspect ratio, which portrait view is slightly more extended than the likes of the iPad or Surface device. If I stretched my stubby fingers hard enough, I could grasp the width of the tablet in its entirety (not that it really matters).
It's more pleasurable as a reading device (more screen-estate to scroll downwards), and watching movies gives you a more proper widescreen display with little to no black bars on the top and bottom.
Not that it wouldn't work as an entertainment machine, thanks to its excellent screen. While it's not in the resolution and pixel density of the premium offerings from Apple and Microsoft, the 1920 x 1200 resolution is more than enough to display movies well. The screen is sufficiently bright and crisp, with good colour and contrast.
I'm not a fan of the Galaxy Tab A 10.1's speakers' placement, though. There's two of them, situated at the bottom of the device when held in portrait mode. They're thankfully loud enough, but it's odd to have two speakers situated on one side of the device when it makes more sense to place them on different ends, which would've given us proper stereo separation when watching movies in landscape mode.
Decent performer
The tablet houses an Exynos 7904 octa-core processor. To be more specific, it consists of two 1.8GHz and six 16GHz cores. The model I got to review has 2GB or RAM and 32GB of storage. You can, of course, expand the storage memory with a microSD card.
Performance is good, for the most part. You'll find little issue with running apps, with anything from Chrome to YouTube running smoothly enough, and I find no problems using it for a spot of note-taking on Microsoft Word.
It's also a solid gaming device. I made my first venture into PlayerUnknown's Battlegrounds (PUBG) Mobile with the Galaxy Tab A 10.1, which runs well enough on balanced graphics (playing in higher settings ends up with some stuttering here and there).
The 2GB of RAM does feel a little contentious, though. It's not to say that it affects performance that much – for the most part, when using single apps, you'll hardly feel the difference. You'll only feel the limitations when switching between tabs for multitasking – with a few apps running in the background, the web browser tabs will have to reload in order to compensate for the lower memory.
It's not a big deal – the Galaxy Tab A 10.1 is not a high-end productivity machine, after all. It's also an acceptable sacrifice befitting its more affordable status. But you do wonder how better-rounded the tablet would be if it has the RAM to let it keep up with its peers, especially since smartphones cheaper than its RM1,299 price range contain more RAM.
Rounding up the rest
The battery life, on the other hand, is excellent. The 6,150mAh battery it ships with is massive as it is, and using the device throughout the entire day for a combination of web browsing, reading manga, some videos and a spot of gaming could still leave about 50% of juice by the end of the day. With more conservative use, I only need to charge it once every two to three days.
Looping a HD movie at slightly more than medium in brightness clocks the battery life at about 10 hours, which is more or less three screenings of Avengers: Endgame with enough to spare for Facebook.
As with most tablets, the Galaxy Tab A 10.1's cameras (8MP rear, 5MP for selfies) are not spectacular. You'll find better shooters in mid-range smartphones at its price range, but that's not to say that the tablet can't take any decent photos. Daytime shots work well, and it does have a Live Focus mode. Indoors and low-light shots, however, are acceptable at best.
The tablet ships with Android 9.0 (Pie) right out of the box, layered over with Samsung's One UI. I personally have no issues with the interface. It's smooth and practical enough, and doesn't feel like a mess. There are still a number of pre-installed apps on the device, though, but that's not a real problem.
There are better and more powerful Android tablets out there (the Samsung Galaxy Tab S4 would exist in the end of that spectrum), but for something that functions as a larger-screen device for multimedia consumption and a bit of work, the Samsung Galaxy Tab A 10.1 is a solid tablet with a solid price.
Related Stories :
Keyword(s) :
Author Name :