Week in Review: Business media giving more focus to digital
By Karamjit Singh October 16, 2015
Public finds entrepreneur moves in digital space exciting
As dinosaurs awaken and respond, can they crush startups?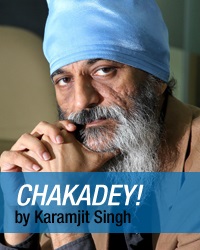 I WAS really happy last week when trying to make my picks for the top seven stories of the week, because it was really tough choosing among the many stories Digital News Asia (DNA) had.

And it is going to get even tougher as our teams in Singapore and Indonesia start to embed themselves in those ecosystems, and as our latest recruit in Malaysia, Lum Ka Kay, is moulded into a formidable journalist.

But it is always about quality and not quantity – and that, I can tell you, we have in abundance from the stories that we bring readers from the Malaysian, Indonesian and Singaporean ecosystems.

There is just so much going on in the mainstream technology space, and the sizzling startup space as well.

And increasingly, you are going to see more digital stories as brick-and-mortar companies start to execute on their strategies to embed digital into their operations, products, services, and even cultures.

And at least in Malaysia, the business media has picked up on this trend and have started paying more attention to it.

And DNA is in the thick of this widening coverage!

The most credible radio station in Malaysia, BFM, has featured a DNA-powered weekly Tech Talk segment since April 2012.

And as of May 2016, Bloomberg TV Malaysia has been inviting DNA to its own Tech Talk segment once a fortnight, and is now keen to explore a weekly 25-min tech show as well.

A print publication also wants to work with us to bring our stories to their readers.

And of course, for the last two years, we have had The Malay Mail Online, one of the most popular news portals, syndicating content from us.

For me, frequently being the DNA spokesperson who appears on the BFM and Bloomberg TV Malaysia shows, to talk about the stories my dedicated team writes, it feels like business as usual so I do get surprised by the strong positive feedback both the radio and TV segments get – with "exciting" being the term used most.

It could be mainly due to the enthusiasm I display when talking about the ecosystem, but then I realise it is also because the stories I share are interesting in themselves, be they about something happening in Singapore or Indonesia, or even Malaysia, of course.

I guess for readers, listeners and viewers, what makes the space exciting is the risk that entrepreneurs are willing to take as they seek to exploit opportunities that Internet and smartphone technologies throw up.

Now you even have the traditional players waking up and responding to take advantage of the disruption happening to their own businesses.

And while some industries may still be dinosaurs, as the chief executive officer of insurance company AmMetLife, Ramzi Toubassy, acknowledged on Sept 29 at our What's Next conference in Cyberjaya, make no mistake: The dinosaurs are moving to adapt, and are aiming to crush the pesky, brash startups which feel they can beat the dinosaurs.

Which then makes this space even more exciting to cover.

Do enjoy the stories I have picked for you this week, enjoy your weekend, and have a productive week after.

Editor's Picks:

Invaders in the airspace: The problem with IoT security

Security industry to female hackers: We want YOU!

Drone delivery a milestone for SingPost, but what next?

Hong Leong Connect ups digital banking ante with biometrics

What's Next: In insurance industry, digital will win the war

Forget Silicon Valley, Asean needs its own ecosystem

Malaysian-born, NUS-educated, Silicon Valley-focused designer


Previous Instalments:

Week in Review: Pikom is right, Malaysia needs to buck up

Week in Review: What's Next 'disrupted' by Tony Fernandes

Week in Review: The slumbering dragon is awakening
Week in Review: Exciting news in the Asean tech ecosystem
Week in Review: The Internet, messaging apps and elections

For more technology news and the latest updates, follow us on Twitter, LinkedIn or Like us on Facebook.
Keyword(s) :
Author Name :