PR strategies: Do you really need to suck up?
By A. Asohan June 2, 2014
Media engagement strategies often change at different stages of a company's growth
But showing favouritism or allowing yourself to be bullied puts your credibility at risk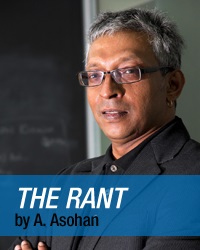 IT was interesting times last week for the startup scene in Malaysia, not only in terms of some funding announcements – GrabTaxi getting more than US$15 million from international investors and CatchThatBus getting an undisclosed seven-digit amount from Singapore-based investors – but also in terms of their media engagement and public relations (PR) strategies.

This was the same week that Digital News Asia (DNA) had decided to focus on PR for our monthly Disrupt panel discussion and gathering event, which looked into when and if startups should start considering enlisting professional PR help, and the issues they might face.

It was serendipity, if you like, because both CatchThatBus and GrabTaxi had wildly differing media engagement strategies. CatchThatBus treated all the media equally with the press release it issued, and was further willing to answer follow-up questions. GrabTaxi decided to play favourites, alerting a couple of publications way ahead of time.

Even more strangely, it decided to 'tier' the issuance of the release – Singapore media was issued the release at least one hour ahead of Malaysian media. I am not sure if this is because of some slip-up on the part of the PR agency it had engaged, or because the company decided Singapore media needed a leg-up versus their Malaysian counterparts.

It certainly made my colleague and DNA founder Karamjit Singh wonder about GrabTaxi's media engagement strategy, as he drove home the point that DNA is pretty much a global media outfit, in case, I guess, the startup figured we were too small-fry and that it had outgrown us from the time we covered it when it was essentially just an app called MyTeksi.

It was also interesting – and heartening – to see how our readers and local ecosystem players, via private messages and on social media, were pissed off on our behalf. Indeed, even I was ready for a real rant at first, until I had time to consider it from GrabTaxi's point of view.

And having been a technology journalist since the late 1980s, with a short stint in PR myself, it's not like I haven't seen all this before.

Most companies and PR agencies do break up the media – including bloggers, by the way – into 'tiers.' And sometimes it's not even a measure of quality. Tier 1 media are not necessarily better or more widely consumed than Tier 2 media, but may just be considered more influential with the audience you're trying to reach – sometimes, only for that particular announcement or product.

Indeed, larger companies with a wide variety of products and services may 'tier' the media differently depending on which product line they're talking about: This blogger or this magazine is Tier 1 for consumer products; that blogger and that portal for enterprise solutions, for instance.

And the companies will engage different media depending on which stage of growth they're in. When they're starting out, it's the tech media because they believe that they have a great product, and only tech journalists would have the background to appreciate it.

When they reach the stage where it's all about the bottomline, and sometimes only that, then business publications become more important to them, especially right before and after they go public.
If they're at a stage where they're desperate for further investment, then they will go to publications that they believe – sometimes mistakenly – all investors read. Finally, if they're going after a mass market, having been bolstered by the initial support they received from the tech media, their priority may be lifestyle or general news publications.

It's understandable, really. We keep reminding startups and PR people that journalists are not their friends; by the same token, we shouldn't expect any special treatment from the companies that we supported which have made it big. After all, we were just doing our jobs.

Still, in my experience, the savvier companies do not forget that the tech media are influencers, and even if their PR strategies may change given the stage their business is at, they continue to maintain ties with the media that first covered them.

If it was only that, I would just accept the reality and move on, perhaps giving vent to a choice string of curses, but wouldn't hold it against anyone.

But given that we just had a Disrupt session on PR, I am also reminded of the uglier side of media engagement and PR strategies.

I do know of some companies that prefer to engage only with media organisations that do not ask them tough questions. And there are unethical media outfits that will not ask the tough questions because the companies in question are big advertisers with them, or refuse to cover any company that is not an advertiser.

It gets even murkier in the startup scene because some media organisations share investor ties with the very companies they're covering.

There are also some large and powerful media organisations that demand that they be given first dibs or special treatment, actually threatening companies or their PR agencies, or otherwise they will ignore a release or announcement.

I really can't blame the companies for backing down in this case, but would just like to alert them to the fact that they're setting a very dangerous precedent for themselves in future dealings with such media organisations.

Some large and powerful media organisations have also been known to break embargo, safe in the knowledge that the companies and their PR agencies can't take any action against such unethical journalism, such as boycotting these outlets – because they feel they still need the publicity.

But the thing is, once you become a publication's bitch, your overall media engagement strategy is already in shambles. You might want to consider whether it's worth allowing yourself to be bullied by one or two particular media outfits, at the risk of losing your credibility with all the rest.

Doesn't seem like good PR to me.

Related Stories:

Unhealthy relationships: PR, bloggers and the media

Disrupt: Startups, don't neglect public relations

Disrupt on media relations: Know your audience, do your homework

Disrupt: The science and art of media relations

We're all bloggers, we are


For more technology news and the latest updates, follow us on Twitter, LinkedIn or Like us on Facebook.

Keyword(s) :
Author Name :