Cyberview, IRDA work together to break silo mode
By Karamjit Singh May 15, 2014
Recognition of greater economic opportunities lie ahead by working together
Organisation KPIs inadvertently foster non-cooperation, leadership needed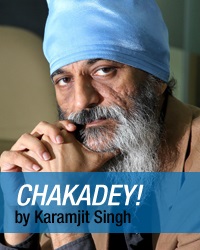 CYBERJAYA witnessed an interesting networking-cum-sharing session on May 14 at the inaugural Cyberview-IRDA networking forum.

The seeds of the networking forum were sown months earlier when Cyberview chief executive officer Faris Yahaya and his IRDA counterpart Ismail Ibrahim walked away from a discussion they had realising that each actually knew far less than they thought about what the other's organisation was doing, although both objectives were ultimately the same – to drive economic growth in the country.

Cyberview Sdn Bhd is the landowner of Cyberjaya, Malaysia's leading smart city and heartbeat of the Multimedia Super Corridor. IRDA meanwhile stands for the Iskandar Regional Development Authority, the Federal statutory body tasked with regulating and driving various stakeholders in both public and private sector towards realising the vision of developing Iskandar Malaysia into a sustainable metropolis of international standing.

Fast forward a few months later to the May 14 forum, by which time, the event had expanded to address the inescapable fact that while Malaysia has close to 100 government-linked companies (GLCs) and multiple development agencies, "most still work in silos," according to Dr Mohd Irwan Serigar Abdullah, the Secretary General of the Treasury at the Ministry of Finance, who was also present.

Irwan's desire to tackle the issue is borne out of the belief that only by the various agencies and GLCs working closely together can maximum synergy and efficiencies be wrought from national initiatives, which in turn will lead to greater economic opportunities for all.

Hence the objectives of the networking forum were to explore collaborative opportunities; the sharing of best practices and the forging of potential partnerships.


Faris, in his remarks, brought up the fact than many Malaysians still earn less than US$932 (RM3,000) a month, and that one way to increase this is to promote high-tech entrepreneurship and startups.

Cyberview recently changed its mandate from being the national ICT hub to becoming a 'Global Technology Hub.'

Ismail (pic) shared that while IRDA was well on the way to meeting its objectives developing and promoting Iskandar Malaysia, he constantly is reminded that he needs to ensure the growth he oversees is inclusive and achieves equilibrium.

Cheryl Yeoh, chief executive officer of the Malaysian Global Innovation and Creativity Centre (MaGIC), was a participant at the forum too.

Still feeling her way around the wider government agency ecosystem, she nonetheless came away heartened by the initial effort.

"I find it really refreshing that these organisations are starting to talk and realise that they can't continue working in silos. Such roundtable discussions as this morning are a step towards collaboration and unity; towards a single vision for the mutual benefit of everyone in the country.

"I think this can (and should) lead to follow-up meetings that are more concrete calls-to-action and which are conducted in smaller sessions," she said.
Faris himself felt the session was a step in the right direction, "in paving the way for collaboration and encouraging cohesiveness amongst the government-owned and government related companies. The points highlighted in the discussion were based on an honest assessment of the current situation."

Invited to sit in as a journalist, I too felt the session showed great promise. But I also shared my main concern that the biggest hurdle to any cross-agency/ cross-GLC cooperation was in the Key Performance Indicators (KPIs) that each company holds its executives accountable for.

I have observed for myself how these KPIs, however well meaning, can inevitably cause barriers to go up between agencies rather than foster cooperation.

The reason is simple, most GLC executives and even those who join development agencies such as Cyberview or IRDA are on contract for up to three years. The only way they can get an extension is to meet their annual KPIs.

Now, no rhetoric about being on the same team or in the same fight will convince any senior executive in his right mind to expend time and resources to help another agency or even another unit within the same company to hit its targets with very little benefit to themselves. "Nothing personal, bro."


This inevitable overlap will lead to silos even within organisations. I know because one of the agencies in the tech ecosystem suffers from this, with horse trading going on between the industry development units to decide who gets the outcome from any joint initiative they execute. And, if they cannot agree on the outcomes, they don't work together.

This is the reality on the ground that leaders like Irwan, Faris (pic) and Ismail have to tackle head-on to demonstrate that they are serious about breaking the silo mentality. Because to leave the root cause untreated means to tacitly allow the silo mentality to continue.

To be sure, there are other issues that help reinforce the silo mentality but if we can somehow rework some of the KPIs in agencies which have overlap responsibilities, that will be a big step forward.

Cognisant of the challenge ahead, it is no coincidence that Faris chose to end his presentation on Cyberview and Cyberjaya by exhorting his rakan seperjuang (a Malay language term for "comrades in the struggle') to "take a quantum leap forward by working together."

Let's hope they do.

Related Stories:

Iskandar likely to cross RM100bil investment mark by year end

Where the action is clearly down south

Cyberjaya to become global tech hub


For more technology news and the latest updates, follow us on Twitter, LinkedIn or Like us on Facebook.
Keyword(s) :
Author Name :