Ideas aplenty in Malaysia, but execution lacking: AIM-DNA Panel
By Goh Thean Eu October 7, 2015
Culture plays key role in inculcating innovation in an organisation
Panellists split on whether innovation is profit- or value-driven
MALAYSIA is not lacking in creativity and innovation, but what is lacking is perhaps execution, according to panellists at a discussion organised by Agensi Inovasi Malaysia (AIM) and Digital News Asia (DNA) in Kuala Lumpur yesterday (Oct 6).

"I think the wrong assumption is that we don't have enough ideas – however, the issue is really about execution," said Malayan Banking Bhd (Maybank) head of corporate development and innovation, Amran Hassan.

"Because, at the end of the day, I believe that innovation is an idea that gets executed," he added.

The panel session titled Is That Innovation?! and moderated by DNA founder and chief executive officer (CEO) Karamjit Singh, also included PlaTCOM Ventures CEO Dr Viraj Perera, QEOS CEO Dr Gabriel Walter, and Kleenso Resources managing director Lee Teck Meng.

Amran said his role in Maybank includes harnessing innovation to better serve customers, as well as growing the bank's innovation culture as a whole. This means all 48,000 employees need to embrace innovation.

"Culture will be the main force that drives the entire Maybank Group to innovate. However, I find that when we talk about culture, people think it means sending employees out for training and workshops.

"But as they go back to their desks, the innovation ends when the training door closes. So I find that it is more effective when you execute first, and only then 'drag' everyone else along.

"What I mean is, if I send all of you to Google's headquarters and you are surrounded by a lot of innovation, guess what happens? You will also become more innovative," Amran argued.

"However, if I take everyone in the company and put them in a non-innovative environment or culture, their innovation will likely go down.

"So I need to make Maybankers see that they are in an innovative company, that we [his department] will … deliver innovation, and will naturally pull everyone up," he added.

Real-life experience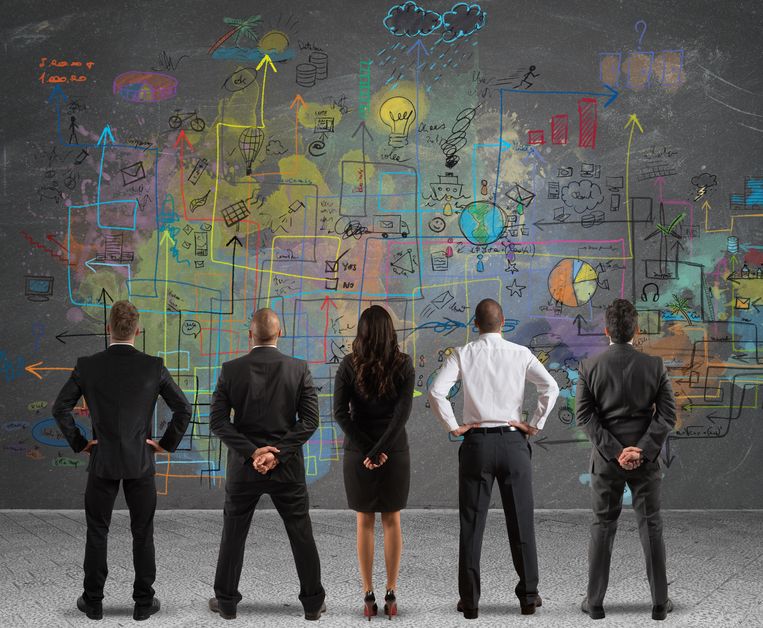 The clear message from all the panellists was that innovation can happen in various fields and sectors.

"It doesn't need to be disruptive technologies or ideas; it can simply be an idea that addresses an unmet market need," said PlaTCOM Ventures' Viraj.

One of the examples he gave was a startup developing a solution to address parking problems in shopping malls.

"The technology that the company was using is not something new or earth-breaking – however, its solution is aimed at solving a market need," he said.

Innovation may not necessarily be restricted to technology only either, with Kleenso's Lee arguing that it can also be in areas such as a company's go-to-market strategy.

During the early days, his company, which is known for products like floor-cleaning detergents, needed to find a differentiation in marketing its products to consumers, especially since large fast-moving consumer goods (FMCG) companies had their products dominating hypermarket and supermarket shelves.

"I didn't want to give up, so we decided to knock on the doors of hardware shops and convince them to place our products on their shelves," said Lee.

The strategy worked, and today Kleenso has grown into a 60-employee company selling more than 150 types of products.

Profit- or value-driven?


The panellists were not always on the same page however, with QEOS' Walter and PlaTCOM Ventures' Viraj differing on one key aspect.

"Innovation is profit-driven," declared Walter (pic).

"It's about coming up with something that can give you abnormally high margins over a short-term period, where you can use that to build enough advantage to create the next innovation," he said.

Walter, who aspires to transform QEOS into a billion-dollar company one day, believes innovation is profit-driven for other reasons as well.

For example, investors who pumped funds into the idea or venture will eventually want to see returns on their investment.

While Viraj agreed that profitability plays a role in the whole innovation cycle, he argued that it should not be solely about profits.

"It has to be more about creating value. I believe that one needs to strike a balance and that one needs to inject soul into innovation," he said.

#IMC2015

The panel session was also a run-up to AIM's Innovating Malaysia Conference 2015, scheduled to be held from Oct 28-29 at the KL Convention Centre.

The conference, with the theme Transforming Ideas Into Reality, will be attended by Malaysia's Minister of International Trade and Industry Mustapa Mohamed.

Speakers include AirAsia cofounder Tony Fernandes, Digi.Com CEO Albern Murty, and Procter and Gamble Malaysia and Singapore CEO Nicolas De La Giroday. DNA is the official media partner.

Related Stories:

Global innovation: Singapore in top 10, Malaysia shines

AIM to be dissolved in 2020, programmes to live on

Innovation: More punk rock and counterculture needed

PlaTCOM to 'unleash' innovation among SMEs

Surviving transformational shifts: Patience and recycling failures


For more technology news and the latest updates, follow us on Twitter, LinkedIn or Like us on Facebook.
Keyword(s) :
Author Name :