Extreme Broadband launches second internet exchange in Malaysia
By Digital News Asia September 4, 2018
Extreme Broadband will privately fund the JBIX infrastructure
Will absorb all port charges for Malaysian businesses for the first 12 months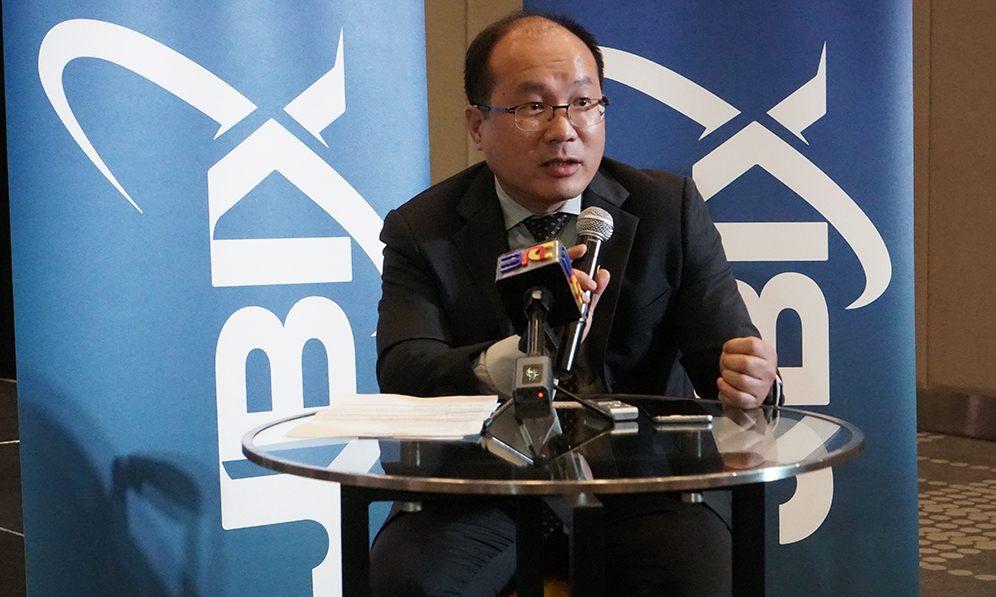 EXTREME Broadband Sdn Bhd on Aug 3 announced the launch of Malaysia's second internet exchange, the Johor Bahru Internet Exchange (JBIX).
JBIX claims to be the first open internet exchange in Malaysia that welcomes peering between any types of organisations from within the country and abroad.
It will facilitate mutual peering between different business organisations such as in the education and financial sector, OTT content providers, regional and local Internet Service Providers (ISPs), hosting companies and more. Peering helps keep internet traffic local by allowing businesses to exchange internet traffic directly without having to travel overseas or through different providers.
JBIX chief peering officer and Extreme Broadband managing director Weng Yew Wong (pic) says, "Peering is an essential process in internet traffic exchange as it ensures traffic remains domestic, reducing the ping time between the exchange of data over the internet.
However, while Malaysia already has an Internet Exchange, non-licensed ISPs and businesses were not able to peer directly on the platform and had to rely on ISPs' instead. Which is why we decided to launch JBIX which will be open to all businesses from any country, social media platforms, as well as local and regional ISPs.
"By directly peering to JBIX, organisations such as banks and educational institutions will be able to exchange data faster which in turns makes the internet experience of its users better. Not only will they be enjoying better network performance but each peered organisation will carry a network identity number (Autonomous Number) which will uniquely identify their presence in the Internet space.
"We have also strategically picked Johor Bahru as our location so that ISPs and businesses from Singapore can directly connect to Malaysian businesses and vice versa. Traffic between Singapore and the south of Malaysia will also experience faster connectivity as exchange happens in Johor instead of transiting back and forth via Kuala Lumpur," he adds.
Extreme Broadband who are an Internet Service Provider licensed by the Malaysian Communication and Multimedia Commission (MCMC), will be privately funding the JBIX infrastructure. JBIX is open to all for peering and will be a carrier neutral exchange where any telecommunications provider can bring in their own fibre infrastructure to peer.
Membership is free and peering partners will not be tied to a contract and can join and leave anytime.
The peering ports will be available at 1G, 10G and 100G. JBIX will be hosted at the Open DC datacentre, in a secure MSC-status building (Menara MSC Cyberport) which is 2km from the causeway linking Singapore and Malaysia.
JBIX runs on a carrier-grade high capacity low latency switching platform that can scale from 10 Gigabit up to Terabit capacity. JBIX will also feature 24/7 NOC and SOC support, monthly reports, live monitoring and management portal and unlimited access to JBIX route servers. Organisations can choose between public, private and remote peering options.
Internet for all
"We are responding to the Malaysian Communication and Multimedia (KKMM) Minister's call to make Internet a basic need for every Malaysian by lowering costs and making internet accessible to all. We built the JBIX to serve the Internet community in the region.
JBIX will be aiding his call by directly connecting businesses to each other and bridging the gap in the industry.
"Further to that, we will be absorbing all port charges for Malaysian businesses for the first 12 months and the following charges will be the lowest in the region. The lower port charges will be a boon to telecommunication providers as this will bring down their cost which they should be able to extend to consumers," explains Weng.
After the first 12 months, port charges will be maintained at the lowest price and will be based on a cost-recovery model to attract and benefit more users. Port charges will be revised as more businesses and networks join.
SEA connection
"Besides Singapore, JBIX is set to attract regional players who are constantly on the look out for better peering opportunities in the region. We hope to become the hub for regional traffic and content exchange for the Southeast Asia region. We have already received keen interest from ISPs and content providers based in Thailand and Singapore," Weng says.
As of now, 12 companies from three different countries have committed to peer in JBIX.
Related Stories:

Gobind moves to accelerate Malaysia's digital economy

MyIX sees over 1200% growth in internet traffic within five years

Fixed broadband prices to drop by 25%
Keyword(s) :
Author Name :