Fixed broadband prices to drop by 25%
By Sharmila Ganapathy June 20, 2018
New lower-priced broadband packages expected after August
Broadband services are critical for the transformation of the nation into a digital economy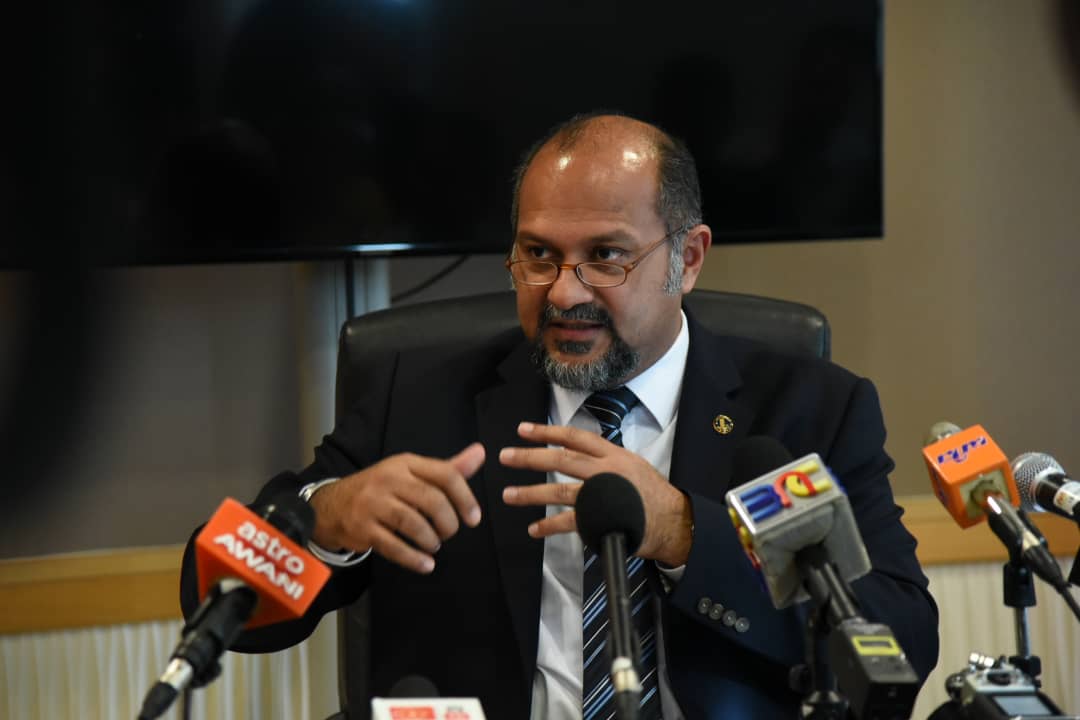 FIXED broadband customers in Malaysia should be pleased to learn that prices will drop by at least 25% by year-end, thanks to the implementation of the Mandatory Standard on Access Pricing (MSAP).
The MSAP, which was enforced on June 8, 2018, stipulates the ceiling wholesale prices charged by service providers for the facilities and services used by retail telco players. Lowering wholesale prices should therefore translate to lower retail prices for consumers.
In a statement on June 20, Minister of Communications and Multimedia Gobind Singh Deo (pic) said that the relevant parties are currently in commercial discussions to finalise the wholesale prices.
"I am made to understand that this process is scheduled to be concluded by the July/August timeframe after which new lower-priced broadband packages are expected to be rolled out to consumers," he said.
According to Gobind, the Malaysian Communications and Multimedia Commission (MCMC) conducted a year-long review of the MSAP in 2017. The revised prices were supposed to have taken effect on Jan 1, 2018.
"However, the revised prices were not implemented as Telekom Malaysia (TM) had appealed to MCMC to reconsider the position on some of the pricing components. The decision to revise the prices for broadband was thereafter put on hold pending consideration of the Minister of Communications and Multimedia," he explained.
He added that the revision of the MSAP prices on June 8 is in keeping with the pledges of the new government to lower broadband prices.
"In addition to this, I have directed MCMC to consider other options available which would further reduce the prices of broadband. I have further instructed MCMC to monitor broadband prices in Malaysia to ensure affordable entry-level packages are offered to Malaysians."
He believes this will ensure that the rakyat from all sectors and different income groups have access to the internet and are given every opportunity to fully participate and benefit in the digital era.
"I have also announced that the government would consider recognising access to the Internet as a basic human right in Malaysia, even to the extent, if practicable, a constitutional right."
Gobind highlighted that this is in recognition of the fact that broadband services are critical for the transformation of the nation into a digital economy and to ensure that all Malaysians have access to information.
"Furthermore, access to broadband is critical to ensure that all Malaysians are able to enjoy all the benefits that an e-industry can offer," he said.
Related Stories:
Mohammed Shazalli Ramly resigns from TM
Week in Review: New Malaysian Communications and Multimedia minister needs to get on accelerated learning curve
Celcom Home Wireless offers data inclusions of more than 1TB of internet
For more technology news and the latest updates, follow us on Facebook, Twitter or LinkedIn
Keyword(s) :
Author Name :