Businesses need to go IPv6, or go bye-bye
By Masyitha Baziad September 14, 2015
World facing IPv4 address exhaustion, urgent need to migrate
IPv6 migration will lead to the competitive advantage of early adoption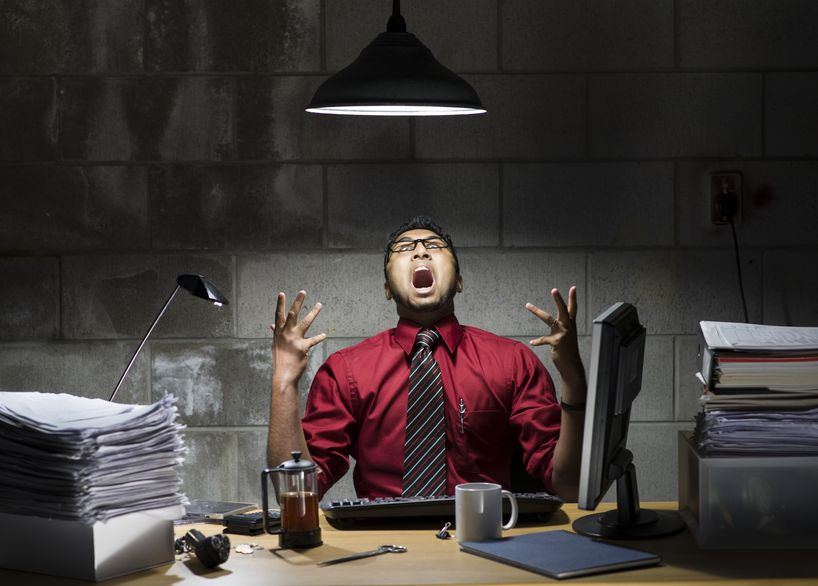 WITH growing mobile Internet use and the booming Internet of Things (IoT), the demand for Internet addresses will only explode, and businesses have no choice but to migrate from Internet Protocol version 4 (IPv4) to Internet Protocol version 6 (IPv6).

Both are communications protocols for the Internet, but the list of available IP or website addresses for IPv4 is quickly being exhausted. IPv4 allows only billions of IP addresses, while IPv6 would allow trillions, which is becoming critical as more mobile devices connect to the Internet.

"There are three billion people on the Internet and 50 billion devices are expected to connect to the Internet in 2020," said Paul Wilson, director general of the Asia Pacific Network Information Centre (APNIC).

"One thing that must be clear is that IPv4 cannot keep stretching out to support Internet growth at this rate.
"IPv4 scarcity is now a very real issue worldwide, and if your business and your work depend on the Internet, deploying IPv6 is the only way," he told the APNIC 40 forum in Jakarta last week.

APNIC is the regional Internet registry for Asia Pacific, providing number resource allocation and registration services. Its members include Internet service providers (ISPs) and national Internet registries.

With the depletion of IPv4 address, there is no way companies can provide IP addresses to the smart devices that need to connect to the Internet, from smartphones to smart TVs.

"Even if another billion addresses could be made available on the market, it's abundantly clear that the only way to support Internet growth in the next five years is through IPv6 adoption," Wilson said.

Growing IPv6 deployment
Still, the deployment of IPv6 to support the sophisticated technologies of the future is currently growing. According to Google reports, IPv6 usage has been increasing steadily each year, with more than 8% of Google traffic now being delivered over IPv6, nearly double from 4.5% last year.

According to Wilson (pic above), APNIC Labs found that almost 25% of all users in the United States are now IPv6-capable.

"Big telecommunication companies, ISPs and content providers in the United States have been moving to IPv6 – Comcast, AT&T, Time Warner Cable, Verizon, Facebook, and Google, among them.

"The Asia Pacific region and the rest of the world have also been adopting IPv6, albeit unevenly," he said.

APNIC predicts that IPv6 adoption is going to follow the current growth path, and hopefully accelerate as more companies realise the urgency to secure more IP addresses to serve their customers, he added.

Wilson noted that IPv6 is no longer new, and that the need to make that transition has been publicised over the last 10 years.

"If your organisation moves towards IPv6, it is going to be your competitive advantage, the advantage of early adopters," he said.

Mobile drive, different approaches

According to the Internet Society's 2015 Global Internet Report, mobile Internet device penetration in the developed Asia Pacific region has already exceeded 100%, and by 2019, the region is predicted to have the world's largest proportion of mobile Internet traffic.

To cater this heavy growth, as well as new applications that come with it, businesses need to provide more mobile IP addresses, APNIC said, urging all organisations to turn their investments towards IPv6 transition.

The APNIC 40 conference also discussed how different organisations may need to take different paths to IPv6, depending on their current stock of IP addresses, their growth, and the need for addresses in the future.


"Each carrier has unique requirements for deploying IPv6. We are not saying that it is easy, but we know that it needs to be done," said Sunny Yeung (pic), senior technology specialist at Telstra wireless network engineering.

"There are different methods and requirements, depending on each carrier.

"IPv6 deployment status is varied among operators, economies, and regions, and this is the thing that we need to still discuss together – how to bring good infrastructure to support the rising future of mobility," he added.

If network providers do not take any steps to move towards IPv6, it is their customers who will suffer service degradation, APNIC members argued.

IPv6 will deliver better connectivity to the public, and also at the same time allow the immediate flow of Internet traffic which can connect to the many IPv6-enabled internet services, such as Google, Facebook, LinkedIn and others.

And the hardier security features in IPv6 will provide for better end-to-end encryption standards, according to Wilson.

"Without IPv6, mobile users will receive private IPv4 addresses, and traffic will flow via CGNs (Carrier Grade Network Address Translators) which will increase cost and complexity.

"Further, any attempt to share these connections – through personal hotspots on mobile phones, or through dedicated wireless last-mile devices – will add another layer of NAT (network address translation), making matters even worse," he said on the sidelines of the conference.

Related Stories:

IPv4 being exhausted, Europe leads IPv6 adoption: Akamai

Asia continues to lead in Internet connection speeds: Akamai

Indonesia aims to beat Malaysia in Internet access by 2019


For more technology news and the latest updates, follow us on Twitter, LinkedIn or Like us on Facebook.
Keyword(s) :
Author Name :