Fusionex eyes Philippines, fuelled by 26% jump in revenue
By Goh Thean Eu August 14, 2015
Philippines an attractive market, has booming retail industry
Expansion will help maintain growth momentum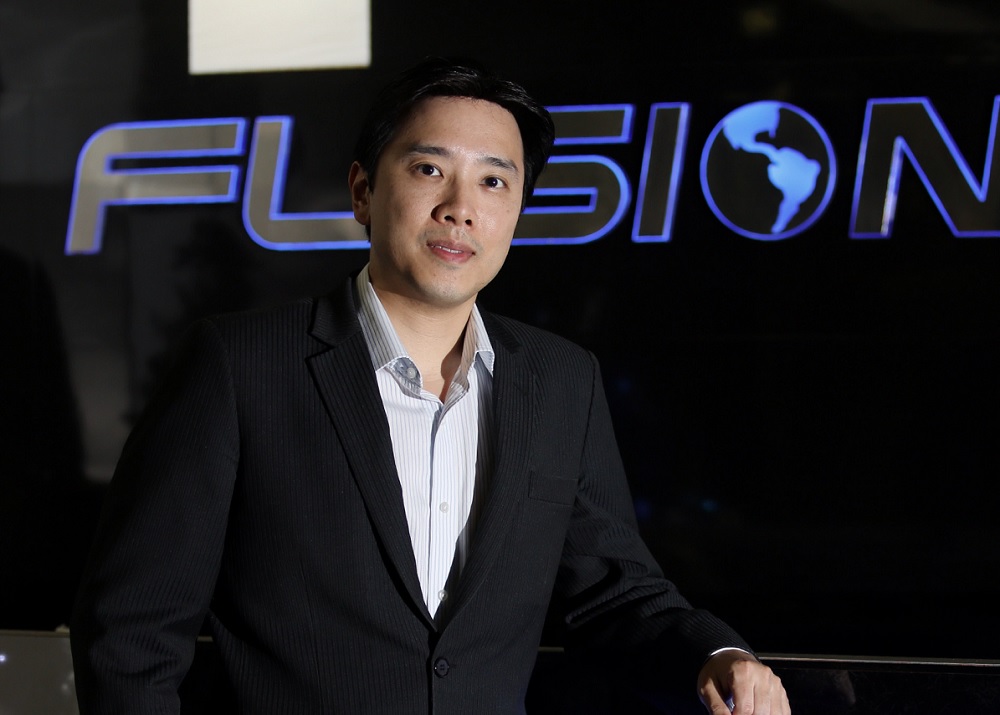 BIG data and analytics software company Fusionex International Plc will be widening its footprint in South-East Asia by expanding to the Philippines over the next few months, its fourth market in the region.
The company, listed on the London Stock Exchange's Alternative Investment Market (AIM), has a presence in Hong Kong, Macau, the United Kingdom and the United States; as well as its home base of Malaysia and South-East Asian neighbours Singapore and Thailand.
Its expansion strategy is somewhat conservative, but it is already close to securing an anchor customer, Fusionex cofounder and managing director Ivan Teh
(pic above)
told Digital News Asia (DNA) in Kuala Lumpur recently.
"We have been spending time to ensure that we got the right partner, the right place, the right kind of ecosystem, infrastructure and setup.
"We want to know the market first, so we don't want to go in and waste two years only to realise the market is not suitable," he said.
One may wonder why Fusionex is eyeing the Philippines, where ICT spending is significantly lower than its home market even though its population is triple Malaysia's.
According to an IDC report, Philippines' ICT spending is expected to
reach US$6.76 billion
this year. In contrast, according to a Gartner report, Malaysia's ICT spending is estimated to be
around RM65.1 billion
(US$16.42 billion).
But Teh, an inaugural
DNA Digerati50
, said Philippines is a good expansion destination for various reasons.
"The retail market is booming over there. The shared services and outsourcing markets are exploding too," he argued.
According to a
Manila Bulletin report
, citing the Philippines Retailers Association, the country is expected to see 40 new malls open in 2014 and 2015. The association projected retail sales would reach P1.61 trillion (US$35 billion) by 2016 and P1.78 trillion (US$38 billion) by 2017.
"Malaysia will remain to be our centre of excellence – a lot of the research and development will be done from Malaysia. Nevertheless, the Philippines is undeniably a booming market," said Teh.
Solid year for Fusionex
For the six months ended March 31, 2015, Fusionex's revenue increased 26% to RM31.6 million, while gross profit jumped 31% to RM24.9 million.
[RM1=US$0.25 at current rates]
READ ALSO: DeClout turns corner, records first profits
The strong performance was mainly driven by its flagship big data analytics product Fusionex Giant , which has found over 25 customer wins since launch. These companies include the domestic unit Japanese retailer Aeon.
Fusionex has managed to get other big-name customers this year, including AirAsia; Brother Industries Ltd, a multinational electronics and electrical equipment company headquartered in Nagoya, Japan; and Islamic insurer Syarikat Takaful Malaysia Bhd in Malaysia.
But for now, all of Teh's attention will be on ensuring its Philippines expansion goes according to plan, and also that the business runs smoothly post-launch.
"It's important for us to set up the right team and to hire the right people. We will also get some of our Malaysian employees to be there for a period of time, just to make sure we have a cultural transition.
"Then, we want to grow the local talent as well," he said.
Related Stories:
Fusionex targets ambitious 10fold growth
Week in Review: Fusionex's US$12.5mil bid for talent
Fusing technology and business into a RM700mil company
Digerati50: The entrepreneur who turned down US$63mil
For more technology news and the latest updates, follow us on
Twitter
,
LinkedIn
or Like us on
Facebook
.
Keyword(s) :
Author Name :
By commenting below, you agree to abide by our ground rules.