Digerati50: The entrepreneur who turned down US$63mil
By Karamjit Singh July 21, 2014
Digital News Asia (DNA) continues a weekly series that profiles the top 50 influencers, movers and shakers who are helping shape Malaysia's Digital Economy. These articles are from Digerati50, a special print publication released in January 2014. For information on customised reprints of Digerati50, email [email protected].
Fusionex's IPO offer oversubscribed by 300% when it listed on London's AIM
One-man show at the start, from preparing templates to coding to documentation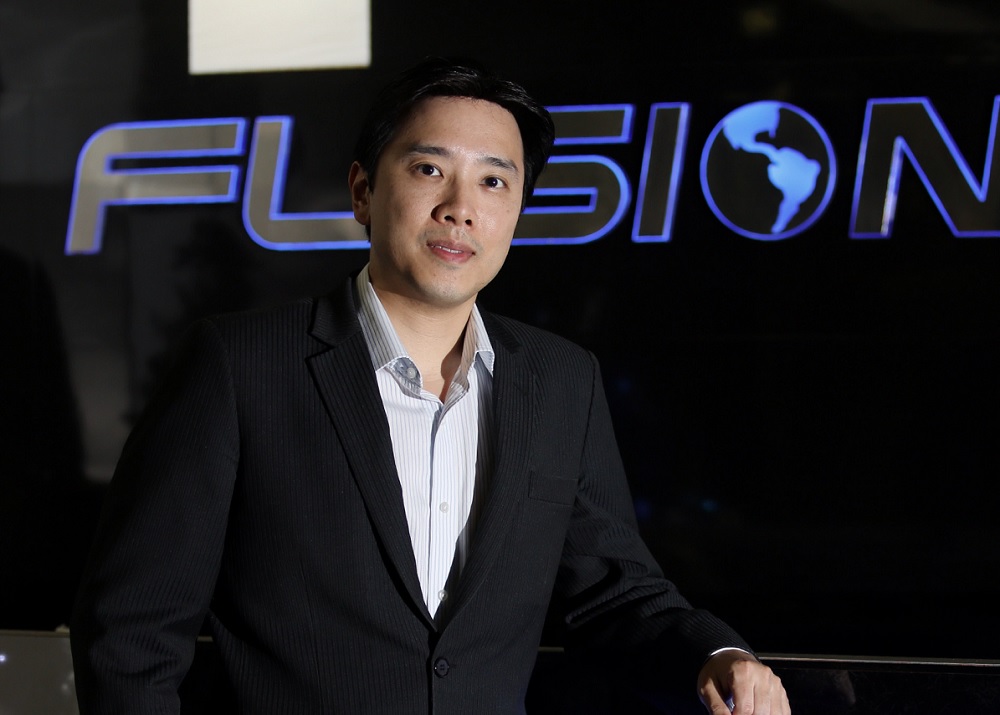 IVAN Teh, founder and managing director of AIM-listed Fusionex International Plc, has quietly gone on building a big data company that has had an eye-popping 1,000% cumulative growth rate since its launch in 2006.

The yearly CAGR (compounded annual growth rate) is 40%. In 2012, revenues grew 27.93% to £31.31 million (RM160.38 million) from £24.48 million in 2011, while net income improved 56.65% from £8.13 million in 2011 to £12.74 million.

[£1 = US$1.71]

There are many things that stand out about Ivan, but one of them is this – his business had no angel investor, nor any venture funding. It was purely built on cash flow from satisfied customers and, in the first six months, on the sweat and toil of Ivan who put in 18-hour workdays to understand customer needs and build the software platform himself. He was a one-man show.

"It was an intense period," he concedes, looking back. "I was speaking to my contacts and potential customers trying to understand their needs and to get a finger on the pulse as to why people would purchase my software. This was then followed by a lot of thought processes that went into trying to do something different."

And what was this something different?

Nothing sexy, really. He just resolved to give customers a solution that was easy to use and effective to help them make sense of their data.

"People get confused. There are a lot of options out there to build your own big data solutions but in all honesty, most organisations don't care, or don't have the skill sets. This was the pain point I wanted to solve," he says.

As anyone who has ever tried it knows, the hardest thing to do is to hide the complexity of very tough problems behind an easy-to-use front-end solution for customers.

This then translated into building the platform that Ivan worked on himself.

"From preparing the templates to coding the software to the documentation, I did it all myself," he says, adding 'pau ka-liao,' colloquial Hokkien that roughly translates to 'doing everything by one's self.'

"It was an intense, exciting and, to be honest, painful time, but the great thing is that you woke up every morning highly motivated because you knew you were not doing anything monotonous," he says.

Fast forward from those startups days in 2006 to Dec 18, 2012 and Fusionex listed on London's Alternative Investment Market (AIM) exchange with a big data focus, one of the sexiest terms in tech today.

Indeed, during the pre-IPO (initial public offering) roadshow, 38 of the 50 institutional investors who approached came on board. "The response was overwhelming," says Ivan.

In all, Fusionex had RM200 million (US$62.8 million) committed to it, with the IPO offer oversubscribed by 300%.

Amazingly, Ivan only took RM60 million (US$18.9 million), which is what his company had set out to raise. "I was told it was quite unheard of. But to me, taking all that money comes with a sense of responsibility. You have to do something in return. We could have taken the money and spent it differently and on the wrong strategy. That does not help your credibility," he says.

Instead, what he did earned Fusionex huge credibility and translated into the fact that there were no selling shareholders on its IPO. In fact, everyone was interested to buy more.

Ending Dec 31 2012, Fusionex's share price stood at £3.965 (RM21.48), more than double its IPO price of £1.70 (RM9.20) on Dec 18 2011.

With big data being its key focus since 2011, Ivan expects Fusionex to build on the momentum it has, aided by the RM50 million (US$15.7 million) it has committed to invest in R&D (research and development) over the next three years to strengthen its big data and analytics core.


Keyword(s) :
Author Name :