Fave founder Joel Neoh wins 2018 Asia's Top CEO Of The Year award
By Digital News Asia November 22, 2018
Plans to set-up a growth fund to support entrepreneurs and SMEs in Malaysia
Has helped middle-class SEA consumers save over RM600 million on daily necessities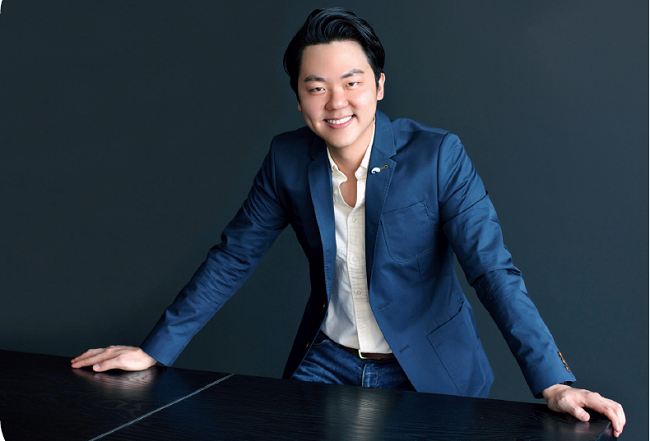 FOUNDER of Fave, Joel Neoh on Nov 20 received the 2018 Asia's Top CEO Of The Year Award at the 2018 Asia CEO Summit & Award Ceremony held in Singapore.
The award honours CEOs from Asia who have shown strong business and thought leadership, leveraged on technology innovation for the greater good and expanded the business successfully across the region. Previous award winners include Anthony Tan, founder of Grab and Chatri Sityodtong, founder of One Championship.
Neoh also received the 'Entrepreneur of the Year 2018' award by SME & Entrepreneurship Business Awards (SEBA) on Nov 14 in recognition of his visionary leadership and source of inspiration to not only the Malaysian but global entrepreneurship community as a whole.
"At Fave, we believe in growth for the greater good. As one of the fastest growing companies in Southeast Asia (SEA), we want to keep contributing to our nation and be a true partner in Malaysia's path of development and growth – it's who we are," says Neoh.
Fave, a home-grown brand founded in 2016, since its inception has helped middle-class SEA consumers save over RM600 million (USD$150 million) on daily necessities such as food and drinks, wellness experiences, leisure and travel.
Small and medium-sized enterprises (SMEs) have also reaped significant benefits, as just this year over RM400 million (USD$100 million) revenue growth has been generated for tens of thousands of SMEs.
Fave provides these businesses with the necessary technology and innovative solutions to grow effectively, serving a variety of sectors including food and beverage, wellness centers and retailers.
"We started out in Kuala Lumpur just three years ago with a handful of passionate individuals, and have since expanded into a diverse team of over 300 people across 10 cities in SEA, with talent from over 18 countries. The average age of our team is 26 years old, and we strongly believe in empowering young people to work with consumers and businesses to help them grow and achieve their aspirations, and collectively, our country's," shares Neoh.
Looking ahead into 2019, Fave plans to set-up a multi-million dollar growth fund to further support the ambitions of local entrepreneurs and provide more growth opportunities for SMEs in Malaysia.
Related Stories :
Keyword(s) :
Author Name :