AirAsia sells remaining 25% stake in AAE Travel to Expedia
By Kiran Kaur Sidhu August 14, 2018
Proceeds will be used to increase working capital
The disposal will result in a gain of RM230.4 million in Q318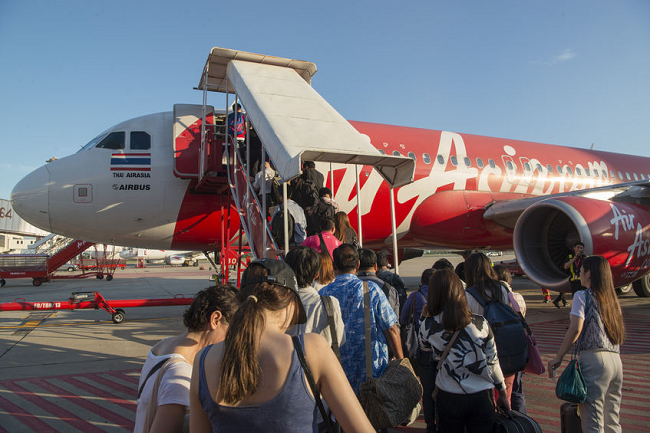 AIRASIA Bhd has disposed of its remaining 25% stake in AAE Travel Pte Ltd, a joint venture between the group and Expedia Inc formed in 2011.
The low-cost carrier divested the stake for US$60 million (RM240 million).
"AirAsia's rationale for the transaction is to monetise its investment in the joint venture (JV) company and to increase the group's working capital," it said in its filing with Bursa Malaysia on Aug 14.
The filing also said that the transaction will result in AirAsia realising a gain on disposal of RM230.4 million in Q318, while the company's cash balance will increase by RM245.5 million.
At group consolidated level, a total gain of RM181.6 million will be recognised.
On March 29, 2011, AirAsia and Expedia entered into a joint venture formation agreement to establish the online travel agency with three main brands – AirAsiaGo, GoRooms and Expedia. The joint venture company was equally owned by Air Asia and Expedia in 2011.
In 2015, AirAsia divested 25% of its shares in the online travel agency to Expedia SEA, giving the parent company Expedia a total holding of 75%.
AirAsia shares closed at RM3.35 on Aug 14, down by 4 sen or 1.18%.
Related stories:
AirAsia launches inflight e-marketplace
AirAsia to ride Asean e-sports wave with sponsorship of World Electronic Sports Games
AirAsia Group sees revenue grow 15% y-o-y to RM2.56bil
For more technology news and the latest updates, follow us on Facebook, Twitter or LinkedIn
Keyword(s) :
Author Name :