Malaysian based Dahmakan raises US$18mil Series B round
By Digital News Asia February 27, 2020
New investors include Rakuten Capital, White Star Capital, Jafco Asia and GEC-KIP Fund
Claims a unique operating system which makes operations significantly more profitable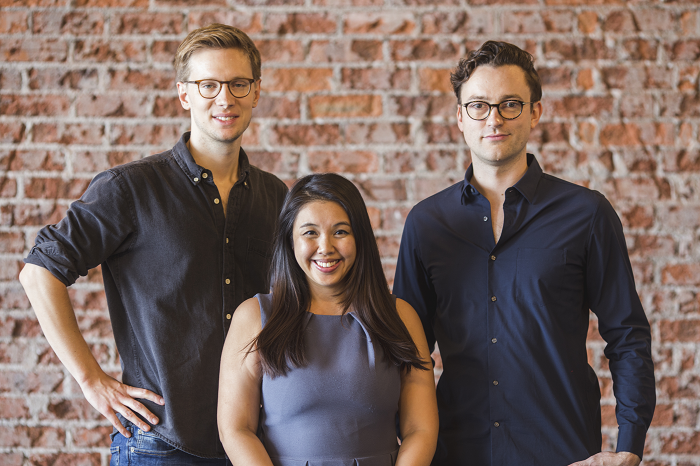 Dahmakan, a fast growing direct-to-consumer delivery food startup that leverages on AI, recently closed a US$18 million Series B funding round. New institutional investors include Rakuten Capital, White Star Capital, Jafco Asia and the GEC-KIP Fund. Other investors include Korean food delivery unicorn Woowa Brothers, the former CEO of Nestlé Germany, and follow-on by existing investors, Partech Partners and Y Combinator.
Launched in 2015, the current round follows its Feb 2017 seed round of US$1.3 million, a US$2.6 million pre-Series A in Jan 2018 followed by a US$5 million round in early 2019.
The proceeds will be used to continue building their end-to-end operating system which powers the entire value chain from product development to last-mile delivery from a network of "satellite" distribution kitchens.
While in earlier media interviews it has indicated expansion plans to Singapore and Indonesia by end 2019, it has given no indications of expanding to new markets with the current funding and has not answered DNA inquiries about any regional expansion though new investor White Star Capital alludes to this. It currently operations in Malaysia and Thailand.
"Dahmakan is well-positioned to serve the growing demand for food delivery services in Southeast Asia with its unique, technology-forward approach of taking control of the entire value chain to provide affordable food delivery options to SEA's rising middle class" said Eric Martineau-Fortin, Managing Partner of White Star Capital. "Since our inception, White Star Capital has focused on high-growth companies in markets with strong entrepreneurial potential and solid teams with expertise at scaling businesses in the consumer sector. Dahmakan fits this profile, and we look forward to working with Jonathan and the team to continue to expand their market share in the fast-growing SEA Market."
"Our mission from Day 1 was to build a chef-made, food delivery product that supported the selection and price point for the mass market to use every day. We knew, from our experience launching foodpanda in Hong Kong, that removing high delivery and operating costs, while bringing food closer to the consumer, would be a core part of this mission" said Jonathan Weins, CEO of Dahmakan, the first Malaysian startup funded by Y Combinator.
Reimagining traditional food delivery meant scrapping the inefficient delivery and operations cost structures that exist in current food delivery aggregator models. Dahmakan does this by controlling the entire value chain from product development to last-mile delivery from "satellite" distribution kitchens. "We combine a small operational footprint across multiple locations to ensure lightning-fast delivery with high levels of automation in back-of-house operations, made possible through our investments in software and industrial design," says Christian Edelmann, CTO.
Consumers eat at different price points throughout the week, and Dahmakan's direct-to-consumer approach and hub-and-spoke model allows them to provide the highest value and quality for each price point. "This unique operating system makes our "satellite" distribution kitchens significantly more profitable and easier to operate than most major quick service restaurants such as McDonald's and we're excited to bring this across the region," says Jonathan.
The product offering is customer-led, with customer feedback, market insights and other data fueling Dahmakan's product development approach to create a weekly changing menu.
Keyword(s) :
Author Name :