XOX Mobile inks MOU with Thailand's TOT to launch MVNO
By Digital News Asia August 13, 2019
XOX to introduce its technology and business ideas to Thai market
Thailand sees less than 1% MVNO penetration, versus Malaysia's 10%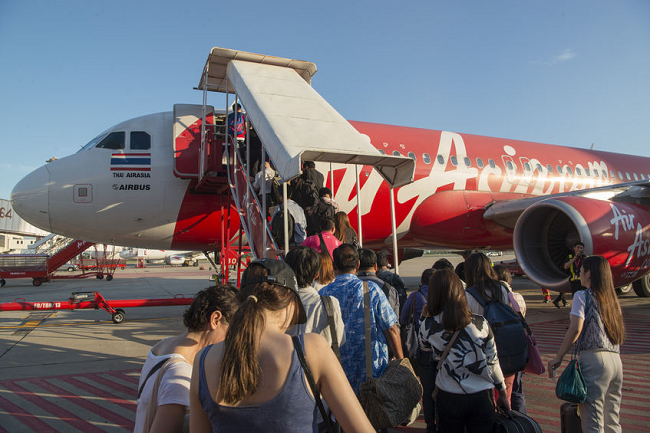 XOX Mobile Sdn Bhd, the wholly-owned subsidiary of XOX Bhd, announced on Aug 9, that it had signed a Memorandum of Understanding (MoU) for mobile virtual network operator (MVNO) partnership for the Thailand market with TOT Public Company Limited (TOT).
TOT is a Thai state-owned telecommunications company, established in 1954, currently hosts three active MVNOs on its network.
Based on the data from the National Broadcasting and Telecommunications Commission, there were 125.1 million mobile subscriptions in 2018 in Thailand. Thailand's population as recorded by World Bank was at 69 million in 2017. The mobile subscription rate was at 1.81 ratio per Thai.
Rungsun Channarukul, senior executive vice president of TOT, said that having more MVNOs in Thailand market has several advantages.
"MVNOs in Thailand offer alternatives for low income users and students, promoting healthy competition among the telcos as well as to provide an avenue for startup development," says Rungsun.
Ng Kok Heng, group chief executive officer of XOX Mobile, expressed his excitement on venturing into Thailand as the MVNO penetration there is under one million subscribers. Taking into consideration, the 10% MVNO Malaysian penetration, Ng thinks that the Thai MVNO market is under developed.
"XOX is the pioneer and leader of MVNO in Malaysia since 2009, and we are always looking into expanding our businesses outside of Malaysia. It has always been our aim to bring our technology and business ideas developed in Malaysia to go international. Given our MVNO track record here, we can make our MVNO venture a success in Thailand," says Ng.
"MVNOs should be able to hold a reasonable market share of the overall number of subscriptions in the Thailand market, as that will lead to a better competitive market structure," Rungsun explained.
"XOX Mobile feels the MVNO venture in Thailand could benefit our existing subscribers in Malaysia, as we are among the top three arrivals to Thailand, with about 1.9 million visitors, from the period of January to June 2019. Our customers will enjoy the convenience and costs saving on roaming when crossing the border, with more details to be announced," says Ng.
Targeting Malaysian youths with its personalised mobile experiences and innovative products, the brand offers prepaid, postpaid and phone bundling services to approximately 2.5 million subscribers in Malaysia. In Q1 2019, it also launched Malaysia's first fully digitized XOX eSIM, an innovative embedded SIM technology. The MVNO rides on Celcom Axiata's network in Malaysia.
Related Stories :
Keyword(s) :
Author Name :