The hunt for a smartphone, and a data plan
By Karamjit Singh September 27, 2013
Months of agonising over the choice of smartphone and package
Keep Panadol at hand when trying to compare telco post-paid plans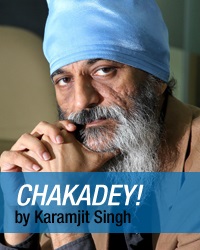 TRUST me, there are better things to do over a festive break than plough through telco plans. But my phone was giving me clear signals it was ready to retire. It was best to make the change in the lull period during the Hari Raya holidays (Aug 8 to 11).

Fortunately, I had at least decided on my device, but even that decision had taken me a few months.

The following is just my thought process in choosing a phone and a service provider that meet my needs. You will surely have your own key points you want to see fulfilled before you get your next smartphone.

Between reading reviews on local sites and speaking to people who were using the devices I was keen on, I finally decided on the BlackBerry Z10 – mainly because I felt I needed to break away from the keyboard as touch was the future of mobile devices.

Furthermore, touch would deter me from sending messages while driving (guilty as charged!), and the Z10 gave me a screen size that I felt was ideal. Plus I still feel BlackBerry handles email the best, and that was the most important feature on the phone for me.


The clincher was attending a family wedding and meeting two cousins who were using the Z10 and Q10 and had no issues with the devices, aside from the lack of apps. But I am not an app guy and was more than happy with what apps were already available on BlackBerry.

I also started getting interested in Nokia's 1020 model but stopped that itch as it was going to be a never-ending story if I let myself get interested in every new phone on the horizon.

That big hurdle taken care of, I started to look at telcos' plans. I started with five of them: The big three plus U Mobile and even TuneTalk, mainly because I like the style of the latter's unconventional chief executive officer, Jason Lo.

But in the end, I made my choice between the options offered by the big three of Celcom, DiGi and Maxis.

By then, I also knew what was important to me. Data all the way! It made up 85% of my phone usage. I probably used less than four hours of total talk-time on the phone, and sent around 200 SMSes at most every month. That's why the larger call blocks given by Celcom and Maxis in their packages did not excite me.

That then, has to be the starting point for anyone who is looking to get a new phone and use the opportunity to change their plans – assuming you are not locked into a contract in which there is usually a penalty of at least RM1,000 to break it.

I remember when I wanted to break my contract with DiGi in early 2012 because of its poor coverage. I was outraged to find I would incur an RM1,200 (US$371) fine if I did, even though I was in the final six months of my 24-month contract.

Anyway, once you know your usage, it would be wise to add in a buffer. I realised I needed to add a buffer for data as I was moving to a phone with a larger screen size, and knew I would be doing more surfing. There is no science to this, but I figured 4GB would suffice for me.

But still, the fear of 'Bill Shock' was at the back of my mind, so I looked at what option I had if I exceeded my data plan. With DiGi, I just needed a PostPaid Internet Top Up. Problem was its search function turned up nothing when I searched for the term. I was NOT happy.

I was even more unhappy when my email to DiGi's customer service inquiring about this went unanswered. I had to call their customer support to find out the rate was RM25 for 1GB. But the rate I got was dependent on the plan I was on. So, it does not apply to every customer.

Anyway, data was what I looked for first; voice, text and video were secondary. To my surprise, only DiGi had a 4GB data plan. Celcom and Maxis seemed to think 3GB was a good option for their customers.

DiGi also had this peculiar feature in its data plan where it is split between mobile Internet and smart apps. But I was told by customer service that even if you exhaust your quota in either of the two, you just eat into the balance from the other plan. That reassured me and got me leaning towards DiGi.

I worked out that both Maxis and DiGi were charging RM22/ GB, while Celcom was lower at around RM19/ GB.

But when I drilled into Celcom's plans a bit more, into the terms and conditions, I realised it had a specific plan for BlackBerry devices where the data is capped at only 1GB for the BlackBerry Basic package and only 300MB for the BlackBerry Lite package. This was on top of the Mobile Internet plans offered as part of the same package.
That was really surprising to me and made me go back to check if DiGi and Maxis were offering different data packages for BlackBerry, but they were not.

As a potential customer, I was not going to bother calling Celcom to find out about this anomaly, not when I had two other options, from DiGi and Maxis, available to me. Plus it was all too confusing!

While all the three telcos have plans with a voice and SMS element too, I was not going to try and figure out how to assign a dollar value to each of them. I was already getting brain cramp from trying to figure out the differences in their post-paid plans!

And, to simplify the process, I just took it that all three were throwing in voice and SMS for free. Interestingly, among the three, DiGi is the only one that does not assign a dollar value to its data and voice component (see table below).
And while I was toying with the idea of going to pre-paid packages, the data rates were expensive. In one of its pre-paid packages, DiGi, for instance, charges RM10 per 200MB. That works out to RM50 per 1GB!

But, in the end, I still went for DiGi, even though I know its network is not as strong as Celcom and Maxis. Its package would cost me the least, but more importantly, the package breakdown of voice, data and SMS fit my needs.

Next page: Small things that can tip the scales
Keyword(s) :
Author Name :