MyKRIS secures US$1.6mil contract with Courts Mammoth
By Digital News Asia April 29, 2014
3yr deal to provide retail chain with WAN management services across 74 branches nationwide
Claims to be one of few ISPs that can guarantee service uptime of between 99.3% and 99.9%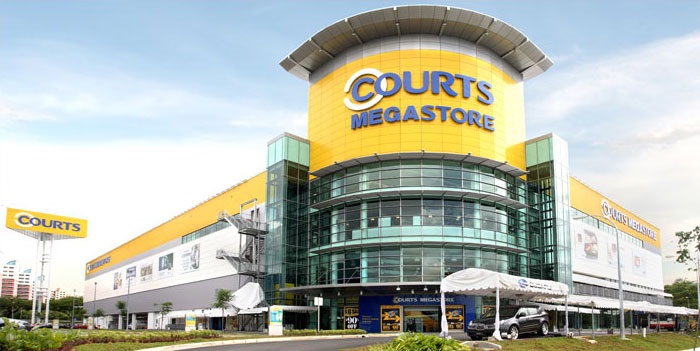 TIER-1 Malaysian Internet Content & Services Provider (ICSP) MyKRIS Limited, which is listed in New Zealand, said it has secured an RM5.2-million (US$1.6-million) nationwide contract to provide secure Internet and intranet services to Courts (Malaysia) Sdn Bhd.

The three-year contract with Courts will see MyKRIS providing WAN (wide area network) Network Management services for all 74 nationwide Courts branches, MyKRIS said in a statement.

"This is a significant win for us as it signals our first step into a new business sector as Courts is a household name for furniture, consumer electrical and IT products throughout Singapore and Malaysia," said MyKRIS chief executive officer and executive chairman Chew Choo Soon.

"Through this partnership, MyKRIS will provide full Internet connectivity and bandwidth management services to Courts to ensure that its entire operations nationwide remains optimally connected 24-7 via High Speed Internet Access (HSIA)," he added.


MyKRIS, which provides Managed Internet services (MIS) and HSIA, said it has clients in the hospitality sector, as well as airports, shopping malls, publications, multi-tenant buildings and more.

"MyKRIS has put a huge emphasis on research and design (R&D) over recent years, and this has resulted in our customers having the flexibility to monitor, manage and optimise their Internet bandwidth with our ISP (Internet service provider) technologies," said Chew (pic).

"… we are one of the few ISPs that can guarantee service uptime of between 99.3% and 99.9% for all our customers," he claimed.

Malaysia's Managed Internet Services market landscape is currently dominated by players charging premium prices with limited broadband scalability and flexibility, MyKRIS claimed.

MyKRIS is able to address this gap via its cost-effective and reliable Managed Internet Services targeted at local enterprise and global corporate customers.

Mykris listed on the New Zealand Alternative Exchange (NZAX) on Jan 10 2012. Its subsidiary MyKRIS Asia is a Tier-1 full blown licensee of Internet Content & Services Provider (ICSP) awarded by the Malaysia Communication and Multimedia Commission (MCMC).

Related Stories:

Sponsored Post: Why is my broadband so slow?

Have TIME and TM solved a US$201mil problem?


For more technology news and the latest updates, follow us on Twitter, LinkedIn or Like us on Facebook.
Keyword(s) :
Author Name :