Catcha and Says.com formalise merger agreement
By Digital News Asia July 15, 2013
Announcement at Bursa Malaysia formalises US$19.95mil merger
New company would be one of Malaysia's largest digital advertising businesses
CATCHA Media Berhad has confirmed that the final agreements with Youth Asia Sdn Bhd to merge certain assets with Says Sdn Bhd, the owner of Says.com, have been formally signed.

The announcement made at Bursa Malaysia formalises the RM60-million (US$19.95-million) merger that will see Catcha Media subsidiaries and Says.com come together to form what both companies said would be one of Malaysia's largest digital advertising businesses in terms of reach, clients and spend.

The merged company could potentially revolutionise the way advertisers reach out to Malaysia's increasingly socially connected populace, Catcha Media said in a statement.

Catcha Media had on May 13 entered into a term sheet with Youth Asia. On July 11, the definitive agreements in respect of that term sheet were announced as signed.

The announcement of the merger, which synergises Catcha Media's established digital content leadership and broad online advertising base, with the power of social media and viral marketing of Says.com's crowd-sourced curation service, has already generated significant buzz within the advertising industry, Catcha Media claimed.

"The future of digital marketing in Malaysia is here and it looks like it is going to be enormous," said Catcha Media chief executive officer Patrick Grove.

"Our teams have been meeting with several of the largest advertisers in the country, all of whom are extremely excited about the massive possibilities the new company presents to brands looking for a complete solution that can ride the crest of this unstoppable new media wave," he claimed.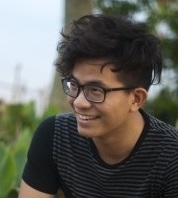 Says.com cofounder and CEO Khailee Ng (pic) concurred. "I can't think of anything more exciting or more relevant to today's socially connected Malaysians.

"The new company is the next step in the evolution of digital advertising in Malaysia – brand communication that puts advertiser content at the centre of social attention and speaks directly to the new generation of consumers in a way that generates the most influence," Ng said.

Mobilemonday.net's Mobile In South-East Asia 2012 Report puts the number of Internet users in Asean in 2012 at 163.5 million people; while Accenture has estimated that a further 194 million internet users will come online in the six primary Asean nations alone between 2010 and 2020, Catcha Media said, adding that the new company is strategically set to tap into that growth.

Catcha Media said it records an estimated monthly reach of eight million people and Says.com records an estimated monthly reach of six million people. Collectively, the companies service over 500 large clients, with brands like Petronas, Proton, Maybank, Maxis, Malaysia Airlines, Unilever, Samsung, Guinness Anchor and Carlsberg ranking amongst their biggest spenders.

Related Stories:

Catcha-Says merger to change digital advertising game

Effective Measure out to shift digital marketing conversations

About 35% of A&P budget at MAS goes to digital

Asia OnTime in digital advertising partnership with Adstream

The effectiveness of targeted advertising on Facebook


For more technology news and the latest updates, follow @dnewsasia on Twitter or Like us on Facebook.
Keyword(s) :
Author Name :