Budget: Will Commercialisation Year 2016 be different from 2014?
By Karamjit Singh October 26, 2015
Targets need to be set for outcome to be measured
Mosti allocation of RM1.5bil will shows its innovation priorities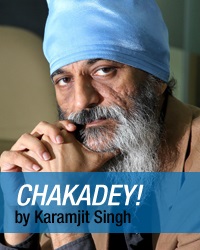 A QUICK run-through the numbers from Budget 2016 reinforces a definite shift over the past few years in how the Malaysian Government has been allocating money for various development and funding initiatives within the ICT ecosystem.

Malaysia's national budget was tabled by its Prime Minister and Finance Minister Najib Razak in Parliament on Oct 23.

READ ALSO: Budget 2016: Industry largely rah-rah, some concerns remain

From government ministries, the responsibility is now on the various development financial institutes (DFIs) and government-linked companies (GLCs) to execute the various programmes announced.

For example, Najib announced that the Government's investment arm Khazanah Nasional Bhd will allocate RM500 million as a venture capital and private equity fund, out of which RM50 million will specifically be for a tourism capital venture fund. [RM1 = US$0.24]

While Khazanah will provide more details later, one notable exception to the reliance on DFIs and GLCs in this budget is the RM1.5 billion allocated to the Ministry of Science, Technology and Innovation (Mosti) in an effort to turn Malaysia into a "competitive technology hub for the region."

Mosti itself has a number of agencies under its wing, with Malaysian Debt Ventures Bhd (MDV), Malaysian Venture Capital Management Bhd (Mavcap), Technology Park Malaysia (TPM), the research-based Mimos Bhd, and CyberSecurity Malaysia being the most notable technology- and digital-focused agencies.

From past experience, it will typically take the ministry some time to break down and allocate the amount it has been granted because the cautious civil servants will wait until they know the actual amount they are receiving. It is not unusual for the actual amount they receive to be lower than that announced during the Prime Minister's Budget speeches.

As this specific allocation falls under Digital News Asia's area of interest, we will be keeping close tabs on how this amount is allocated across the various agencies that fall under Mosti, especially since not all are involved in innovation.

The latter examples include the standards agency that is called Standards Malaysia, the Meteorology Department, and the national nuclear agency Nuclear Malaysia.

It will be interesting to see how the Mosti bureaucrats prioritise the spending of this RM1.5 billion.

Meanwhile, an agency that is laser-focused on innovation – the Malaysian Innovation Agency or AIM (Agensi Inovasi Malaysia) – has been allocated RM100 million, with this amount specifically in support of 2016 being declared 'Malaysia Commercialisation Year.'

Note that we just recently had a Commercialisation Year in 2014. [Also note that previous Budgets had Najib declaring 2010 the 'Year of Innovation' and 2012 'The Year of Innovation Movement' – ED]

Frankly, I did not pay much attention to it then and do not know if Mosti achieved the targets set. But I will certainly pay a lot more attention this time around, especially with 2020 just around the corner and Malaysia aiming to reach developed nation status by then.

In relation to this latest Commercialisation Year, MDV has received a specific RM200 million allocation under the Funding Scheme for Technology and Innovation Acceleration.

We will share the details of how MDV plans to execute this plan as soon as we receive a briefing from the agency that is led by Zubir Ansori Yahaya, a DNA Digerati50.

As the term 'Commercialisation Year' itself is very broad, DNA will try to get a more precise definition of what the Government means, who will actually be leading the execution of this, and what the expected outcomes are.

Without this information being made public, I can guarantee you that come February/ March 2017, the Government will be declaring the Malaysia Commercialisation Year 2016 "a success."

I have one immediate wish here, however: That money is not wasted on coming up with a Commercialisation Year jingle and advertisements on television. This will also benefit Mosti staff, who will not need to spend time learning the jingle and coming up with a dance routine for it.

Related Stories:

Budget 2016: Startup goodies, MaGIC boost, ho-hum broadband

Budget 2016: Industry largely rah-rah, some concerns remain

Budget 2015: What's good, what's not-so-good

Budget 2014: Entrepreneurship and connectivity main focus for tech

Counterpoint: Budget 2013 treats ICT industry as a step-child


For more technology news and the latest updates, follow us on Twitter, LinkedIn or Like us on Facebook.
Keyword(s) :
Author Name :