Indonesia moves to open up e-commerce sector to foreign investors
By Ervina Anggraini January 14, 2016
Taxes, funding and investments are the sore points for e-commerce roadmap
One agency wants to restrict foreign ownership to 33%, minister suggests 100%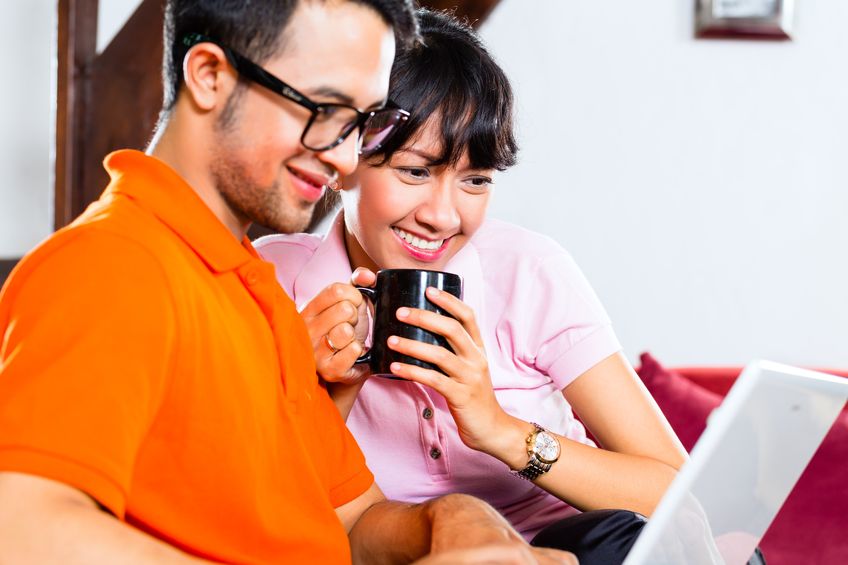 Untuk membaca berita ini dalam Bahasa Indonesia, silahkan klik di sini.

TO boost e-commerce in the country, the Indonesian Government is in the process of drafting a roadmap to address six key areas, with one of them looking at opening up the sector to foreign investors.

The six areas are: Funding and investments; logistics; taxes; ICT infrastructure; consumer protection; and licensing.

According to Minister of Communications and Information Technology Rudiantara, the most sensitive issues are taxes as well as funding and investments.

Currently, the startup and e-commerce sectors are subject to the nation's 'negative investment list,' known by its Bahasa Indonesia acronym of DNI (Daftar Negatif Investasi), which specifies the sectors of the Indonesian economy in which foreign investment is prohibited or limited.

Last November, as part of the Government's vision to transform Indonesia into the world's largest 'digital community,' it said it would look into relaxing these regulations for e-commerce, and would be working with other stakeholders to revise the DNI classification.

The agencies involved in drafting the e-commerce roadmap are the ministries of Communications and Information Technology, Finance, Trade, and Transportation, as well as the Coordinating Minister for the Economy, the Investment Coordinating Board, and the Creative Economy Agency.

Foreign ownership

Policy-makers have not agreed on the amount of stake that foreign investors should be allowed in domestic e-commerce companies, with the Investment Coordinating Board recommending it be limited to 33%.

However, Rudiantara said he hopes the stake would be higher so as to attract more foreign investments.

In fact, he wants it to be opened up 100% to foreign investors, saying this would have positive implications for both the industry and society.

However, not all e-commerce marketplaces should be allowed to receive 100% foreign investment, he said in Jakarta on Jan 12, adding that Indonesia's e-commerce market is valued at US$5 billion.

This would only apply to established e-commerce companies that have secured previous rounds of funding, and whose valuations are above US$1 billion. Foreign investments in startups and SMEs (small and medium enterprises) will still be proscribed.

"This week, there will be an internal discussion at the office of the Coordinating Minister for the Economy," Rudiantara said.

"One of the main items on the agenda is foreign investments. As soon as the regulations for foreign investments have been agreed to, the e-commerce roadmap would be good to go and can be integrated with other initiatives," he added.

Achmad Zaky, founder and chief executive officer of e-commerce marketplace company PT Bukalapak.com (Bukalapak), lauded the Government for looking into revising the DNI rules.

"It shows how the Government supports the e-commerce industry," he said.

"It's not really an issue for us because we are quite flexible. Currently, about 80% of our investors are local, and one of them is Emtek Group," he added.

Bukalapak secured Series B funding from media giant Emtek Group in February 2015, for an undisclosed amount. At the end of 2015, Bukalapak had 510,000 SMEs on board, hawking more than 1.4 million items on its platform.
200 tech startups per year

The Indonesian Government believes that getting foreign investors to play in the local e-commerce sector would create greater opportunity for knowledge-sharing.

In its aspiration to transform the nation into the world's largest digital community, it said it aims to create 200 technology startups every year, and to hit 1,000 new startups by the year 2020.

"To do this, we have to think about how many startups graduate from incubator programmes, how many hackathon events we need to hold, and how many participants such events can attract," said Rudiantara.

"We need to bring in experts to give us insights," he added.

E-commerce would also encourage the creation of a digital economy, Rudiantara argued, adding that the e-commerce market in Indonesia is expected to be worth at least US$130 billion by 2020.

To reach that number, e-commerce companies and startups players would need to invest in human resources, while Rudiantara expects that hitting the 200 new tech startups a year would require pumping in funds of about US$6-7 million annually.

"The Government will support this via regulations and policies, while as the private sector can provide the funds and knowledge-transfer," he said.

Related Stories:

Indonesia's vision: 1,000 startups by 2020

IMJ out to tap startup ecosystem surge in South-East Asia

The startup ecosystem pipeline: What comes after the funnel
For more technology news and the latest updates, follow us on Twitter, LinkedIn or Like us on Facebook.

Keyword(s) :
Author Name :