Buat roadmap e-commerce, Indonesia izinkan investor asing masuk
By Ervina Anggraini January 14, 2016
Pajak, pendanaan dan investasi adalah isu sensitive dalam roadmap e-commerce
Ada yang ingin membatasi kepemilikan asing hanya 33%, tapi menteri ingin 100%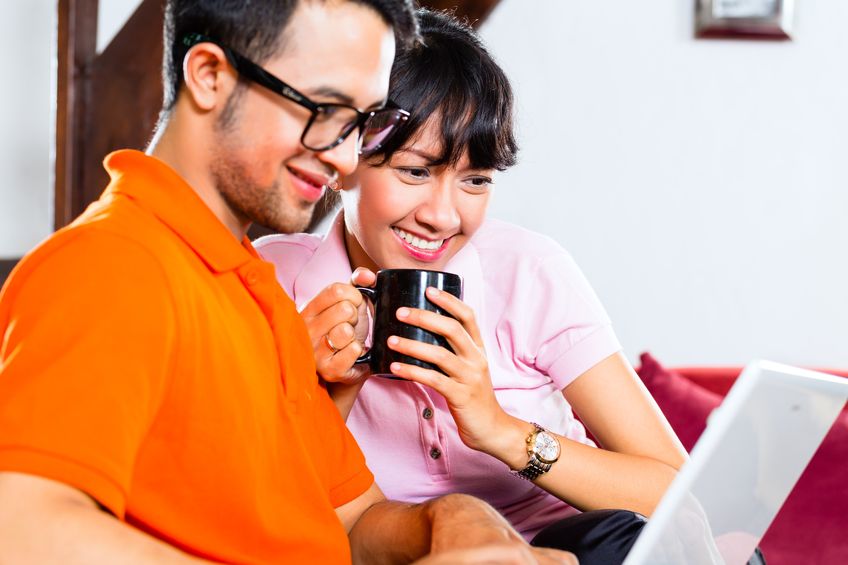 To read this story in English, click here.

PEMERINTAH Indonesia saat ini tengah menyusun peta jalan atau roadmap e-commerce dalam rangka meningkatkan bisnis tersebut di dalam negeri.

Ada enam isu yang menjadi masalah utama termasuk diantaranya adalah rencana membuka keran bagi investor asing.

Keenam isu tersebut adalah: Investasi dan pembiayaan; logistik; pajak; Infrastruktur TIK; perlindungan konsumen; dan perizinan.

Menurut Menteri Komunikasi dan Informatika Rudiantara, dari keenam isu tersebut masalah pajak, pendanaan dan investasi menjadi isu yang paling sensitif.

Masalahnya, persyaratan terkait startup dan e-commerce harus mengacu pada Daftar Investasi Negatif yang menentukan sektor apa saja dan investor mana yang diperbolehkan di Indonesia. Untuk saat ini, investor asing belum bisa atau masih dibatasi untuk berinvestasi di sektor startup dan e-commerce.

Sejalan dengan visi pemerintah yang ingin menjadikan Indonesia sebagai salah satu "masyarakat digital terbesar di dunia," sejak November lalu, pemerintah telah bertekad untuk merevisi peraturan yang membatasi e-commerce khususnya DNI.

Untuk itu pemerintah akan mengajak pemangku kepentingan lainnya untuk bekerja sama dalam rangka revisi DNI tersebut.

Kementrian dan lembaga negara yang terlibat dalam penyusunan roadmap e-commerce adalah kementerian Komunikasi dan Informatika, Kementrian Keuangan, Kementrian Perdagangan, dan Kementrian Transportasi, Kementrian Koordinator Perekonomian, Badan Koordinasi Penanaman Modal, dan Badan Ekonomi Kreatif.

Investor asing

Sampai saat ini belum adakata sepakat tentang seberapa besar investor asing boleh memiliki saham di perusahaan e-commerce dalam negeri.

Badan Koordinasi Penanaman Modal (BKPM) mengusulkan 33% , akan tetapi menteri Rudiantara justru mengusulkan porsi yang lebih besar yakni hingga 100%.

Menurutnya hal itu selain dapat menarik lebih banyak investor asing datang ke Indonesia juga untuk mendorong pertumbuhan industry e-commerce dalam negeri.

"Tetapi kepemilikan sebesar 100% oleh investor asing tidak berlaku untuk semua bidang e-commerce," katanya di Jakarta pada 12 Januari. Ia menambahkan potensi pasar e-commerce di Indonesia sangat besar, yakni mencapai nilai US$5 miliar.

Menurutnya kepemilikan 100% saham asing hanya dimungkinkan untuk perusahaan e-commerce yang sudah pernah menanamkan investasinya di Indonesia dan untuk perusahaan dengan minimal aset senilai US$1 milliar. Untuk investasi di startup dan UKM masih harus dipertimbangkan, tambahnya.

Ini hanya akan berlaku untuk mendirikan perusahaan e-commerce yang telah mengamankan putaran sebelumnya dana, dan yang valuasi di atas US$1 miliar. Investasi di startups dan UKM (usaha kecil dan menengah) masih akan ditentukan.

"Minggu ini, akan ada rapat internal di kantor Kementrian Koordinator Perekonomian," katanya.

"Salah satu agenda yang akan dibicarakan adalah soal investasi asing. Begitu peraturan untuk investasi asing telah disetujui maka roadmap e-commerce bisa berjalan dan diintergrasikan dengan inisiatif lainnya," tambahnya.

Upaya pemerintah ini tentu mendapat sambutan dari industry e-commerce. Salah satunya adalah Bukalapak.com. Menurut pendiri dan chief executive Bukalapak Achmad Zaky langkah pemerintah untuk merevisi peraturan terkait DNI layak diapresiasi.

"Ini membuktikan bahwa pemerintah mendukung industri e-commerce," katanya.

Menurutnya adanya investor asing di industri e-commerce dalam negeri bukanlah menjadi faktor kendala bagi investor lokal. Justru keduanya bisa membentuk sinergi yang bagus bagi perkembangan e-commerce di Indonesia.

"Ini sama sekali bukan menjadi masalah bagi kami karena kami cukup fleksibel. Saat ini, sekitar 80% investor kami adalah investor lokal, salah satunya adalah Emtek Group," tambahnya.

Bukalapak memperoleh pendanaan Seri B dari media raksasa Emtek Group pada bulan Februari tahun lalu. Tidak diungkapkan berapa besar nilai investasinya. Sampai akhir 2015, Bukalapak memiliki sebanyak 510.000 UKM yang menjual lebih dari 1,4 juta item di platformnya.

Artikel Terkait:

Pemerintah dorong kemunculan 1000 startup pada 2020

Logistik dan pembayaran, pendukung e-commerce yang kerap terlupakan

UKM Indonesia 'Go Digital'


Untuk mengakses lebih banyak berita-berita teknologi serta informasi terkini, silahkan ikuti kami di Twitter, LinkedIn or sukai laman kami di Facebook.

Keyword(s) :
Author Name :
By commenting below, you agree to abide by our ground rules.