MDEC Committed To 'Reinvent' Mission as It Marks Silver Jubilee
By Digital News Asia January 21, 2021
Clarion Call of 'Change Is the Only Constant' leads MDEC's paradigm shift
New approach, fresh perspectives to set Digital Economy as key driver of growth
In these unprecedented times, change is inevitable. The pandemic had upended life as we know it and in this new norm, its business unusual. The approach to old problems must be through fresh perspectives and bold new vision.
"As MDEC celebrates 25 years of leading the tech and digital industry forward, we recognise that digital transformation and adoption is crucial for our people and industry to capitalise on new opportunities. MDEC is confident that its new agile, streamlined and collaborative leadership structure will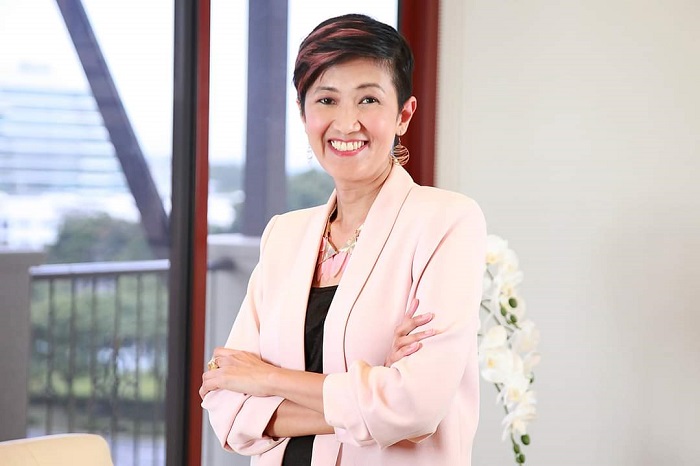 enhance its mass outreach and enable it to achieve its vision of a people-first society in the age of 4IR technology that will lead to shared prosperity for all, or Malaysia 5.0," said Surina Shukri (pic), CEO MDEC.
She adds that MDEC's 'Reinvent' mission includes bringing in exceptional talents with both private and public sector experience coupled with new approaches and thinking. "The objective is clear - intensify MDEC's initiatives to grow the nation's digital economy for the many, especially in navigating unprecedented disruption and opportunities in the new norm," she explains.
MDEC reaffirms that its focus will be on enabling digital skills and jobs for the people, enabling digital and technology businesses, accelerating digital adoption and driving digital investments.
And Surina adds, "we will not be distracted from our mission and I strongly re-affirm the executive leadership's close and collaborative working relationship with our Chairman and the Board of Directors to holistically reinvent MDEC for the future."
"As we institutionalise the recommendations from the holistic governance review and recalibrate our capability and capacity to deliver on our 'Reinvent' mission, MDEC has naturally seen movement at all levels – this is expected and warranted. MDEC recognizes and has taken action to bring in industry-focused talents and technocrats to help Malaysia make the digital leap into the 4IR towards the vision of Malaysia 5.0 to benefit the many," shared Dr Rais Hussin, Chairman of MDEC.
Rais, who has been in his role for 7 months now, also acknowledged the contributions of past staff.
"In celebrating its 25 years, MDEC wishes the very best to all MDEC alumni who have contributed and continue to do so. In our Silver Jubilee year, we continue to embrace change, attract high performing talent and welcome vibrant and transformational new hires that have come in to reinvent and transform MDEC to better serve the rakyat with increased transparency, accountability and integrity," he adds.
Emphasising on this unprecedented time in human history, the Chairman stressed that MDEC welcomes any constructive feedback and support to enable it to lead the digital economy forward.
In light of some media reports yesterday, of senior executives leaving, MDEC also highlighted some recent hires including executives from the private sector such as IBM, Microsoft, Celcom, Touch 'n Go, Astro, Edelman, technology startups, Pemandu Associates, Media Prima and more. The agency also took the unusual step of listing out some key recent departures.
Below are some of the senior personnel that have left the organisation since October 2020: No

Employee Name

Job Title

Effective Resignation Date

1

Hasnul Hadi bin Samsudin

Vice President,

Digital Creative Content

03 Oct 2020

2

Suzana binti Nawardin

Director, Human Capital

31 Oct 2020

3

Dato' Ng Wan Peng

Chief Operating Officer

30 Dec 2020

4

Norhizam bin Abdul Kadir

Vice President, Fintech & Islamic Digital Economy

31 Dec 2020

5

Nor Faizah Binti Othman

Vice President,

Chief Financial Officer

31 Dec 2020

6

Hew Wee Choong

Vice President,

Digital Investments

31 Jan 2021

7

Abdul Malick Aboobakar

Vice President,

Chief Information Officer

17 Jan 2021

8

Nordarzy Razak Bin Norhalim

Director, Digital Inclusion

07 Feb 2021
Keyword(s) :
Author Name :