Axiata Digital Innovation Fund invests in Aerodyne's drone technology
By Digital News Asia March 5, 2018
Aerodyne's drone technology is currently deployed in ten countries globally
Of ADIF's 14 investments, Aerodyne is the largest single investment to-date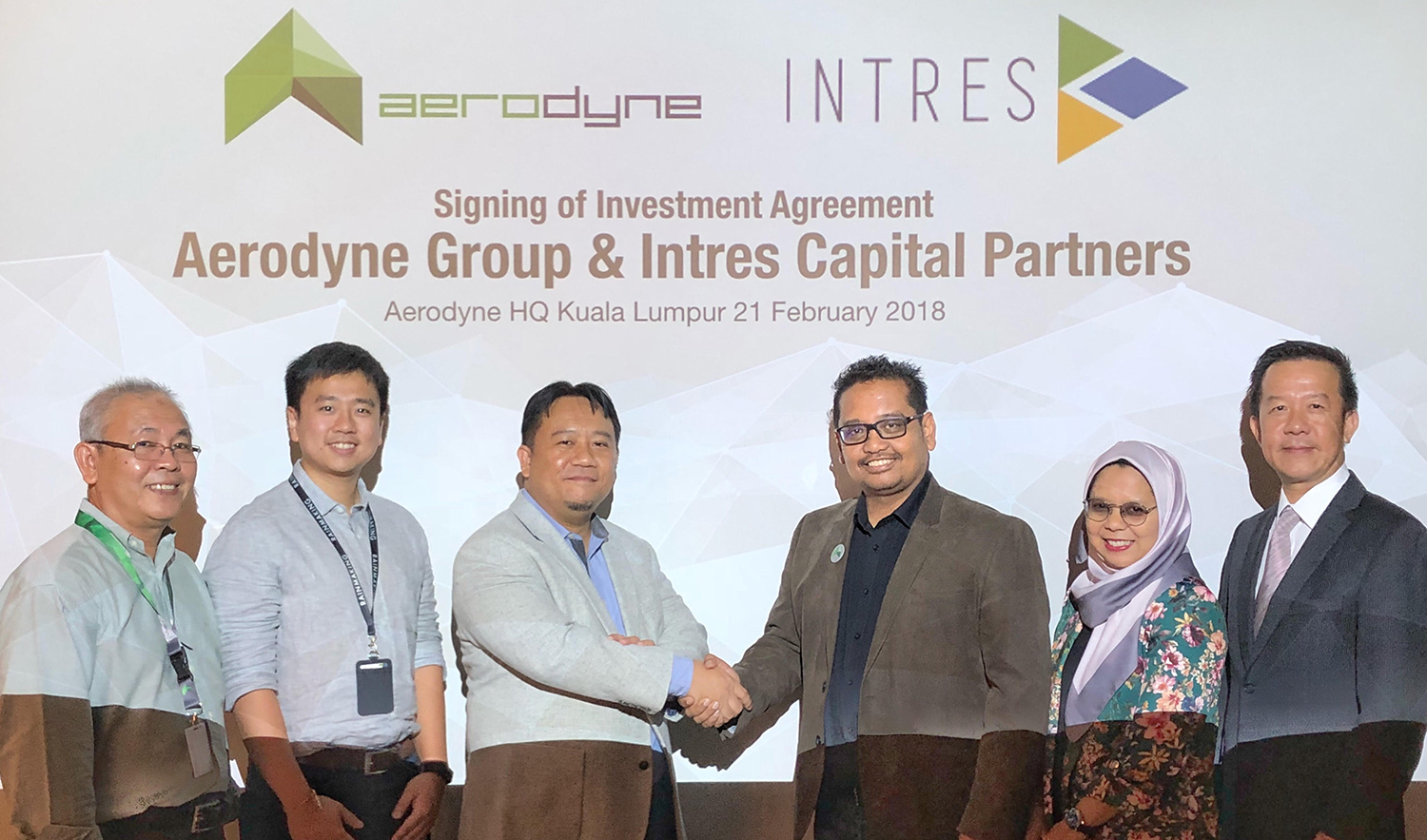 AXIATA Digital Innovation Fund (ADIF), Malaysia's largest digital corporate venture capital fund established by Axiata Group Bhd (Axiata), Malaysia Venture Capital Management Bhd (Mavcap) and Johor Corporation, has made its largest investment in Aerodyne Group, a specialist drone solutions provider.
The milestone funding from ADIF totalling double digit millions is an indication of its confidence in Aerodyne's drone technology which is currently deployed in ten countries globally.
"As one of the drivers of digitisation in Malaysia and the region, ADIF is very pleased to support Aerodyne as it wings its way to become one of the leading drone-based enterprise solutions provider on a global scale," said Axiata group chief corporate officer Mohamad Idham Nawawi.
"Under the auspices of the ADIF with a fund size of RM100 million and 14 companies under its belt currently, Axiata is committed to spur the development of future digital entrepreneurs in Malaysia, and support them in their ambitions to grow their enterprise, expand their footprint and compete successfully in the global marketplace.
"As strong collaborators with Axiata through ADIF, Aerodyne will continue to leverage on opportunities in its journey to become a formidable player in this new digital space," he said.
ADIF partner Kamarul Nizam, who led the investment into Aerodyne, said, "Of the 14 companies that ADIF has invested in, Aerodyne is the largest single investment to-date.
"Having known of and reviewed Aerodyne since mid-last year, we are impressed by the technological prowess and scale demonstrated by the company.
"We are convinced that drones and analytics will continue to be integrated into the work flows of multiple industries. The tipping point for this to be mainstream is already at hand," he added.
Aerodyne's drone technology and solutions are currently in use in 10 countries from the UK, USA, UAE, Saudi Arabia, Denmark, Australia to Malaysia, Singapore, Indonesia and Brunei.
Aerodyne's total managed solutions for drones are already deployed on major projects in Oil & Gas, Power Transmission/Distribution, Telecoms, Renewables, Construction, Utilities, Infrastructure and beyond.
Through Aerodyne, large enterprises around the world are benefiting from optimised management of their critical assets and infrastructure, improved project management and situational awareness and sophisticated geospatial intelligence.
Some of Aerodyne's clients are PNB, Petronas, Tenaga National Bhd, MRCB, Sunway Constructions and Sime Darby.
"We are honoured by ADIF's attention and investment. This is a huge vote of confidence for Aerodyne," said Aerodyne CEO and founder Kamarul A Muhamed.
"There are exciting times ahead for us. We saw 2017 as the tipping point of industrial drone adoption. Moving forward, the market is going to get bigger and bigger.
"The market is currently estimated to be over US$127 billion and we are poised to win a significant portion of the pie due to the disruptive manner of our solutions," he said.
Aerodyne is an International drone based managed solutions provider with offices in Malaysia, Australia, America, Singapore, UAE, Saudi Arabia, Indonesia, Brunei, Denmark and the United Kingdom.
In 2016, it won Frost and Sullivan's Entrepreneurial Company of the Year 2016 in the Unmanned Aerial Vehicle category.
In 2017, Aerodyne conducted more than 35,000 flights, an industry-leading number of flights, across a diverse range of projects around the world, inspecting and managing over 100,000 infrastructure assets.
Related Stories:

Silentmode secures US$582k funding from ADIF for its F&B based mobile POS

Nascent corporate funding scene set to pick up pace

Addressing agricultural pain points with tech
Keyword(s) :
Author Name :