StarHub and Certis to form new pure-play cyber-security firm
By Digital News Asia September 6, 2018
Ensign will combine StarHub's COE, ASTL and Quann, a unit of Certis
Will offer bespoke end-to-end security solutions to enterprises and government agencies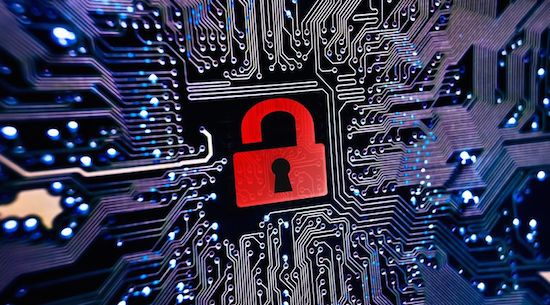 STARHUB and Certis announced on Sept 5 the establishment of a new entity focused on cyber-security.
StarHub's Cyber Security Centre of Excellence (COE) and its subsidiary, Accel Systems & Technologies Pte Ltd (ASTL), will be combined with Certis' cyber-security arm to form Ensign InfoSecurity Private Limited (Ensign).
Singapore-headquartered investment company, Temasek, will hold a majority 60% of the new entity while StarHub will own the remaining 40%.
Ensign will bring together StarHub's COE, ASTL and Quann, a wholly owned subsidiary of Certis, to operate as a pure-play cyber-security firm.
The firm will specialise in offering bespoke end-to-end security solutions to enterprises and government agencies, in Singapore and beyond.
Ensign executive chairman Lee Fook Sun, commented, "Companies and government agencies are transforming their service offering to customers by using digital and online technologies, which provide substantial benefits to end-users. However, they also need to have at their disposal the best possible tools and support to protect their digital systems and users' data.
"Ensign will be uniquely positioned to integrate the expertise from our founding partners, as well as develop new capabilities, to ensure our clients have the most robust cyber-defence capabilities. In addition, our telco-centric and network-based security monitoring capabilities will support enhanced security for enterprises and critical infrastructure."
StarHub chairman Terry Clontz, said, "In today's digital economy, cyber-security is a top national and commercial security priority. By integrating our Cyber Security Centre of Excellence with two leading homegrown cyber-security companies, Ensign will possess the capabilities and scale necessary to deliver a wide range of solutions to its clients. This unique proposition makes Ensign well-placed to be the standard-bearer for cyber-security in the region."
Certis chairman Olivier Lim, added, "Certis is pleased to support the creation of Ensign as a critical cyber-security player in Singapore and the region. This will accelerate Singapore's cyber-security capabilities, amidst a heightened threat landscape.
"The creation of Ensign will allow Certis to accelerate our ongoing transformation. We will focus on extending our lead in the bespoke design and operation of advanced integrated security and critical operations outsourcing services.
Certis' existing full suite of ops-tech capabilities enables us to design and operate technology-enhanced solutions that are holistic, robust and cyber-secure. We partner closely with our customers who depend on us to secure their critical business operations."
Ensign will be one of Asia's largest cyber-security companies, bringing together around 500 analysts, consultants and researchers.
The team will operate from Ensign's corporate headquarters in Singapore, where enhanced security operations centres are also located.
Related Stories:

Possible rise of Chinese cyber-espionage in Malaysia

Symantec plugs IoT holes with integrated cyber-defence platform

Singapore's Etiqa launches Personal Cyber Insurance
Keyword(s) :
Author Name :