Singapore's Etiqa launches Personal Cyber Insurance
By Digital News Asia August 31, 2018
Covers cyber-fraud, cyber-extortion, restoration costs, and identity theft
Addresses online risks with coverage of up to US$18,308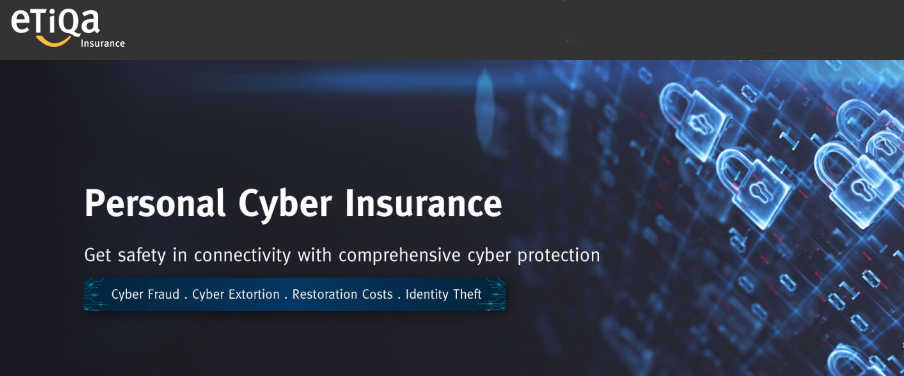 ETIQA, a Singapore-based digital insurer, launched its new Personal Cyber Insurance that offers individuals and families in Singapore comprehensive yet affordable protection from cyber threats -- a timely product amid growing concerns on interconnectivity risks as Singapore strives towards digitalisation and her Smart Nation vision.
The Personal Cyber Insurance addresses online risks with coverage of up to S$25,000 (US$18,308) for four main cyber-threats, namely cyber-fraud, cyber-extortion, restoration costs, and identity theft.
Etiqa Insurance Singapore expressed a positive reception since their product soft launch, where the cyber protection plan was introduced as a supplement to Tiq Home Insurance.
The digital insurer has been looking forward to extend this online risk solution as an independent plan to the masses.
Last year, the Cyber Security Agency of Singapore released a report on Singapore Cyber Landscape 2017 detailing approximately 1,960 cases of e-commerce scams, amounting to a loss of S$1.4 million (US$1.02 million), typically from making payment for online purchases that were not delivered to buyers.
Etiqa Insurance Pte Ltd chief executive officer Sue Chi Kong, of commented, "There is increasing awareness on cyber-risks, but many are still unaware of the extent of vulnerability when one is connected to the Internet. Technology has brought us forward, but it comes with risks that we must manage with care.
"Etiqa understands these risks and aims to provide individuals protection and assurance in the event of a cyber-breach or attack without compromising on the lifestyle and convenience they have been accustomed to."
Key benefits of Etiqa's Personal Cyber Insurance policy include:
Protection against financial losses that derive from cyber-fraud
Compensation for the extortion payment in the event of cyber-extortion
Reimbursement for restoration costs in the event of a cyber-security breach
Protection against financial losses incurred due to an identity theft
At present, Etiqa Insurance is one of the few companies that offers cyber risks protection for individuals in Singapore.
Sue added, "By extending comprehensive cyber protection plan to individuals and households at an affordable rate, we hope that more people will be conscious and receptive toward personal cyber-security".
A one-year Personal Cyber Insurance is now available at S$80.25 (US$58.77) as a standalone policy, and at a special rate of S$53.50 (US$39.18) when purchased as an add-on to Tiq Home Insurance.
Related Stories:

Possible rise of Chinese cyber-espionage in Malaysia

Cyber-security is not just an IT problem, it's a business problem

Famous for the wrong reasons
Keyword(s) :
Author Name :