SingPost to acquire US logistics company Jagged Peak
By Digital News Asia October 13, 2015
Acquisition will see it expanding its e-commerce logistics network to the US
Gets access to Jagged Peak's e-commerce omni-channel technology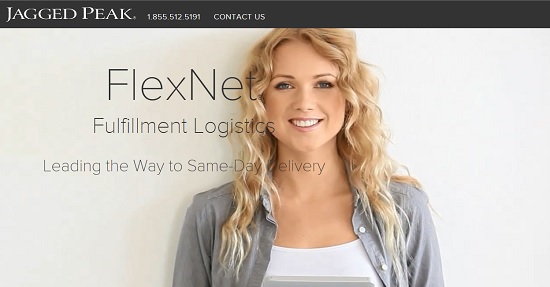 SINGAPORE Post Ltd (SingPost), through its indirect wholly owned subsidiary SP Jagged Peak LLC, has entered into an agreement to acquire a 71.1% equity stake in Jagged Peak Inc for US$15.8 million (approximately S$22.5 million).

Jagged Peak is a US e-commerce logistics enabler for high-velocity consumer products, SingPost said in a statement. It reported revenue of US$61.7 million (approximately S$83.5 million) for the fiscal year ended December 2014.

READ ALSO: Drone delivery a milestone for SingPost, but what next?

The proposed acquisition will enable SingPost to support customers globally and move products more efficiently to consumers by implementing Jagged Peak's FlexNet technology, the Singapore company said.

"This acquisition will 'connect the dots' and make our e-commerce logistics network global," said SingPost group chief executive officer Dr Wolfgang Baier.

"The acquisition of Jagged Peak allows us to use its state-of-the-art e-commerce omni-channel technology to enable brands and retailers not only to leverage their warehouse facilities in over 20 locations in the United States, but to expand these services into our Asia Pacific warehouse network.

"We have planted the seeds with this investment of what will be SingPost's global multichannel B2B4C (business-to-business for consumers) e-commerce logistics platform," he added.

SingPost said it intends to invest in Jagged Peak's e-commerce logistics infrastructure, processes and technology to help customers maximise their business potential globally.

Related Stories:

The 6 laws of digital transformation, according to SingPost

Old-school logistics SME Courex plays the 'startup game'

'Private post office' for e-commerce fulfilment announces partnerships in Malaysia


For more technology news and the latest updates, follow us on Twitter, LinkedIn or Like us on Facebook.
Keyword(s) :
Author Name :