Only 5% of Fortune 1000 companies have successfully gone 'digital'
By Digital News Asia September 7, 2015
Balancing act between maintenance and innovation
Also announces its Digital Enterprise Management blueprint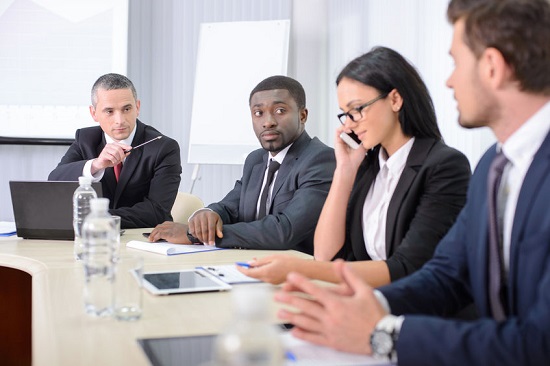 A SURVEY of more than 100 IT managers at Fortune 1000 companies found that while 63% of respondents are currently working to incorporate more digital services and mobile technologies into their organisations, only 5% have fully achieved this goal.

A significant majority of respondents in the August 2015 TechValidate research study released recently by BMC Software Inc believe becoming a digital enterprise will help their company increase employee productivity (89%), increase customer satisfaction (77%) and lower costs (68%) resulting in increased profitability.

Meanwhile, 64% of respondents stated the challenge or roadblock they most experience is not having enough resources to maintain current systems and develop or incorporate new digital services, BMC said in a statement.

The survey results confirm digital transformation is a top priority for increasing productivity, improving customer satisfaction, and lowering costs, the Houston, Texas-based company said.
READ ALSO: Enterprise mobility management software market to grow 4x in 4yrs

The results also indicate these same companies are desperately struggling to secure the resources they need to not only maintain current systems but to develop new digital services as well, it added.
Digital blueprint


BMC also announced Digital Enterprise Management, which it described as a blueprint for companies seeking to seize opportunities and overcome challenges presented by the digital economy.

"The transformation to digital services is a top priority for every CEO and public sector leader I meet," said BMC chief executive officer Bob Beauchamp (pic).

"Leaders are striving to deliver better user experiences while also searching for new revenue channels and product opportunities.

"If this transformation isn't effectively managed, companies run the risk of security breaches, operational shutdowns, wasted investments, and significant delays in changing the way they do business in the digital economy," he added.

BMC claimed its Digital Enterprise Management blueprint provides solutions for orchestrating IT transformation so companies can rapidly innovate and move in real-time while keeping their enterprise secure and existing legacy systems operational.

BMC Digital Enterprise Management provides a structured approach to IT strategy that focuses on four key disciplines:
Digital Service Management: A new paradigm for IT Service Management (ITSM), based on a forward-looking and people-centric view of how IT is transforming employee productivity and driving innovation in the era of digital services.
Digital Enterprise Automation: Enables business to accelerate the delivery of digital services while improving quality and control. BMC said its comprehensive and policy-driven platform helps orchestrate and automate the full digital infrastructure stack.
Digital Service Assurance: Extends traditional assurance principles beyond mere monitoring. It integrates data from multiple external sources, including social human sentiment to allow businesses to take action in real time based on customer, partner and employee feedback.
Digital Infrastructure Optimisation: An approach to building and maintaining a leaner, more cost-effective digital infrastructure. Businesses benefit from a stronger return on investment and an easier to manage, lower risk platform.
Related Stories:

Only 5.7% of Malaysian businesses effective with digital transformation: IDC

Millennials and digital transformation: The HR question

Espresso, latte & tech: Why the new Starbucks COO is a techie

Axiata's bumpy IT transformation programme: Lessons learnt


For more technology news and the latest updates, follow us on Twitter, LinkedIn or Like us on Facebook.
Keyword(s) :
Author Name :