It's the era of 'Personal UC,' says ZK Research white paper
By Digital News Asia March 9, 2015
BYOD driving significant change in UC and how people work
5 different generations are represented in today's workforce
THE original promise of truly integrated unified communications (UC) is only now being delivered, according to a new white paper by analyst firm ZK Research.

Advances in UC are being driven in large part by the necessity of enabling a remote and mobile workforce to be as connected as those in the office. According to ZK Research, communications platforms must evolve into truly unified, personal solutions to meet the needs of the changing mobile workplace.

The paper, titled Mobility Drives Need for Personal Unified Communications and sponsored by ShoreTel Inc, also discusses how, for the first time, five generations are represented in the workforce – each with its own preferred devices and methods of working and communicating, which is changing the very nature of work and collaboration.

As a result, ZK Research proposes that 'Personal UC' – the ability to deliver a consistent set of integrated UC services in a simple, intuitive way to any user, on any device, in any location – will be a significant advancement in the communications industry, ShoreTel said in a statement.

READ ALSO: Choose your UC solution like you choose your laptop

"Singapore's push to become the world's first Smart Nation is an ideal platform for businesses here to better use technology to enhance the employee collaborative experience," said Frédéric Gillant, vice-president and managing director of Asia Pacific at ShoreTel.

"The findings by ZK Research back up the desire we've been hearing from our customers for a platform that delivers a consistent user experience across cloud, premises and hybrid communications system deployments – and businesses in Singapore have access to the nationwide communication infrastructure that allows them to provide this pervasive connectivity," he added.

Nasdaq-listed and Sunnyvale, California-based ShoreTel provides IP (Internet Protocol) phone systems and UC solutions. According to Gillant, this year ShoreTel will be delivering a next-gen cloud platform for its solutions.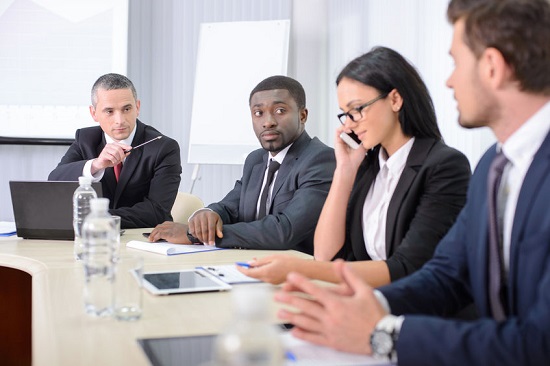 The ZK Research white paper suggests that a shift to a Personal UC strategy is critical for increasing productivity and engagement with employees, customers and partners to deliver better top- and bottom-line corporate results.


"UC long held the promise of being a highly transformative technology with the power to improve worker productivity, lower communications costs and enable organisations to create new business processes – yet only a minority of businesses have fully implemented UC today," said Zeus Kerravala (pic), founder and principal analyst with ZK Research.

"This is because IT has had a nearly impossible task of integrating multiple and distinct systems from telephony to collaboration," he added.

The white paper recommends IT leaders look for already integrated solutions that can be deployed with the utmost flexibility and still provide a common experience, leveraging the cloud where it fits best while protecting legacy investments.

A common integrated platform and user experience with multiple deployment options are ideal.

Other criteria to consider when choosing a Personal UC solution provider include the availability of multiple delivery models, a single code base, a single experience across devices, an easy-to-use interface that requires little training, a strong channel programme, a broad range of managed and professional services, and high customer satisfaction scores.

To request a copy of the white paper, go here. To view a recorded webinar of Kerravala discussing the findings, go here (registration required).

Related Stories:

APAC firms most affected by millennials in future workforce

Dell-Intel study: At-home workers more productive?

Unified communications vision takes shape at Unified Inbox

Unified Communications: It's not what you think it is


For more technology news and the latest updates, follow us on Twitter, LinkedIn or Like us on Facebook.
Keyword(s) :
Author Name :