Unified Communications: It's not what you think it is
By Christopher Franke February 24, 2015
Various myths about UC have sprung up over the years
42% of IT decision makers do not completely understand the UC concept
TODAY'S dynamic business scene is characterised not only by strong competition but also by sophisticated customers, an increasingly mobile workforce, and operations that span time zones and continents.

To succeed in this challenging environment, one of the things organisations would need is a communication tool that would allow them to effectively collaborate internally and externally.

To address the need for effective communication and collaboration, more and more businesses turn to unified communications (UC) solutions.

According to a recent study by Wainhouse Research, the worldwide market for unified communications as a service, or hosted UC, is projected to reach approximately US$5.3 billion by 2018. In Asia Pacific, it is estimated to reach US$421.7 million by 2017, up from US$91.2 million in 2010.

Despite this growth, it is quite surprising to know that many IT managers still do not have a clear idea of what UC is all about.

A study conducted by Frost & Sullivan shows that among the over 1,000 IT decision makers surveyed in the United States and Europe, 42% said that they do not completely understand the concept of UC.

There could be numerous reasons why this is so, and the various myths about UC that have sprung up over the years could be one of them.

To help you get a clearer picture of what UC is and what it can do for your organisation, we have debunked some of the most common UC myths we have encountered:

Myth 1: UC is a single application

The reality: UC is an integrated set of applications that enable users to perform a wide range of communications functions within a single interface.

It is not a single technology, application or service. Rather, it is composed of different elements which can include telephony, email, voice mail, fax, instant messaging, presence information, as well as audio, web and video conferencing.

These functions used to be offered as standalone applications. However, with UC, these are integrated at a network level, making users a single click away from moving from one form of communication to another.

Users can easily see whether colleagues are available for a call, share documents with one another, start a conference call and move to web conference or video call when necessary.

Myth 2: All UC components are a must-have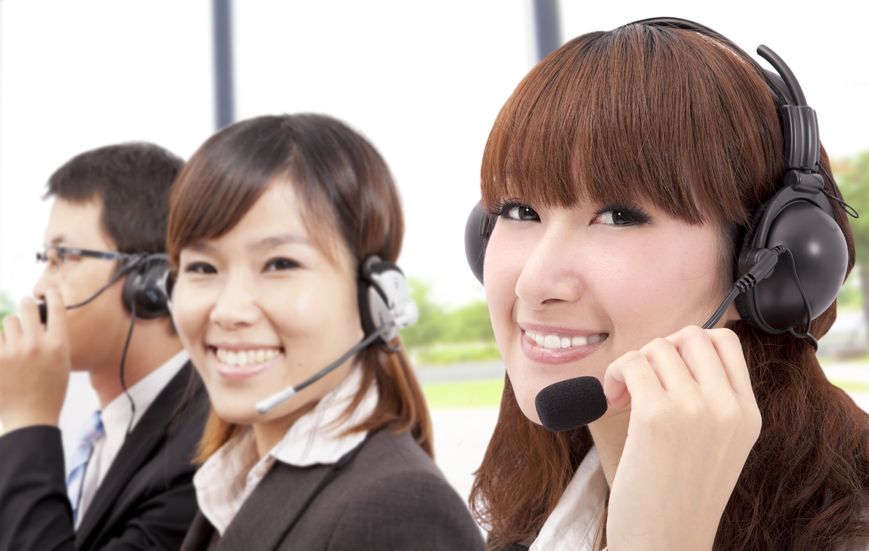 Not true at all. As a matter of fact, it is quite rare to find companies acquiring a UC solution as a complete package.

This is because you can mix and match UC elements to ensure that you get the UC solution that suits your organisation's needs.

Some companies also opt to subscribe to individual components in phases – getting those that they immediately need first and then upgrading whenever they see the need to.

This unique characteristic of UC empowers you to determine which features would work best for your business and make the most out of it.

Myth 3: UC is all cost

This is probably the most misleading myth of all. Yes, UC requires an investment but the key to fully realising its benefits without breaking your budget is to have a thorough understanding of your business goals and how UC can play a role in attaining these.

This can help you identify the right package for your organisation and avoid paying for unnecessary features.

If your organisation aims to reduce capital expenditure, a cloud-based UC solution will better suit your needs, compared with an on-premises solution. Having your UC solution on the cloud means that there would be minimal infrastructure cost involved, as most cloud-based UC platforms operate on a per user per month basis.

Going cloud also means that you can account for your communication costs as an operating expense and eliminate the need for a substantial capital investment.

It is also important to look at the bigger picture and see what UC can do for your organisation. UC allows employees to easily connect with one another and effectively work together as a team, resulting to improved access to information, reduced travel expenses and even streamlined work processes.

It can also play an important role in helping solve human latency, or the delay caused by having to wait for someone to act on the issue at hand.

The point here is that the right UC platform, when deployed and utilised correctly, could result not only in improved collaboration, but also to a healthy bottom line.

Myth 4: UC providers offer the same solutions

A resounding 'No.' Not all vendors offer the same products and services. Some even claim they offer a UC solution when they are just providing standalone telephony services.

It is therefore equally important for IT managers to know what to look for in a UC provider.

Here are some tips – look for a provider that truly understands UC and offers all the key elements of a UC solution. Check if they are able to integrate the new solution to your existing applications and infrastructure, add new functionalities and users when the need arises, as well as provide extensive sales and technical support.

It is also important for them to have a simple pricing model to ensure that add-on features do not blow up the cost of your UC solution.

UC solutions offer a lot of potential when it comes to enhancing an organisation's communication and business processes.

However, the benefits of UC can only be fully realised when the right UC solutions are implemented, which can only be achieved when IT decision-makers fully grasp what UC is and what it can do for the company.

Christopher Franke is senior manager and head of Unified Communications Strategy at InterCall Asia Pacific. Chicago-based InterCall provides global cloud-based unified communications services.

Related Stories:

APAC Unified Communications as a Service market prospers: IDC

Unified communications vision takes shape at Unified Inbox

Continuous growth for SEA on-premise UC infra market: IDC

Embrace API development to boost UC: Tata Communications


For more technology news and the latest updates, follow us on Twitter, LinkedIn or Like us on Facebook.
Keyword(s) :
Author Name :