iCar Asia receives acquisition offer from China's Autohome
By Digital News Asia November 2, 2020
Receives non-binding proposal from Autohome to acquire 100% of iCar shares
Announces first drawdown of A$1mil on A$5mil loan from Catcha Group
iCar Asia Limited, the owner of a network of automotive portals, announced on 30 Oct that it had received a non-binding acquisition proposal from Autohome Inc to acquire 100% of the shares of iCar for A$0.50 (RM1.46) cash per share.
Autohome is a leading online destination for automobile consumers in China, listed on the NYSE with market capitalisation of US$11.5 billion (RM47.8 billion).
The proposal is subject to a number of conditions, including negotiation and signing of transaction, documentation, FIRB approval and iCar shareholder and Court approval.
Based on the number of iCar shares outstanding, the cost will be around A$216 million.
According to analysts, whether a deal gets done depends in large part on iCar Asia's largest shareholder, the Malaysian headquartered Catcha Group Bhd, which holds about a 27.9 per cent stake of the company.
It should be noted that Catcha Group's cofounder and CEO Patrick Grove had cofounded iCar Asia in 2012 by merging online car classified portals from Malaysia, Thailand and Indonesia. Patrick was also chairman of iCar from its 2012 listing till Feb 2017. He remains on the board as non-executive, non-independent director.
The second largest shareholder is US-based car classifieds platform Carsales.com, with an 11.7 per cent stake. Interestingly, Carsales had made an attempt to buy iCar a few years earlier but the parties could not agree on pricing.
iCar says it will continue to keep the market informed of any material developments.
First drawdown of A$1 million on A$5 million loan
iCar also announced that it has made the first drawdown of A$1 million on the A$5 million loan facility agreement between iCar Asia Pte Limited (a wholly owned subsidiary of the Company) and Catcha Group. Prior to the drawdown, it closed the quarter with A$0.9 million in cash and cash equivalents.
The funds will be used to continue the growth and development of the business. Catcha has waived all rights to receive or accrue any interest in respect of the Facility.
In accordance with the terms of the Facility agreement dated 15 November 2017, iCar has issued 7,555,553 options to Catcha, with an exercise price of A$0.20, upon drawing down on the Facility.
Growth and improvements
The announcement follows iCar's publication of its third quarter results which showed its net loss widened to A$6.1 million from A$5.6 million in the corresponding period last year.
Net Operating Cash Outflow for the third quarter was A$1.05 million, improving 32% compared to Q3 2019. This was the lowest ever quarterly cash outflow for the company. This followed Q2 2020, where net operating cashflow, was, to that point, at an historical low for the Company
Cash receipts continued to recover during Q3 and increased by 14% versus Q2 2020 as all 3 countries in which iCar operates, Indonesia, Malaysia, Thailand started to recover at varying rates.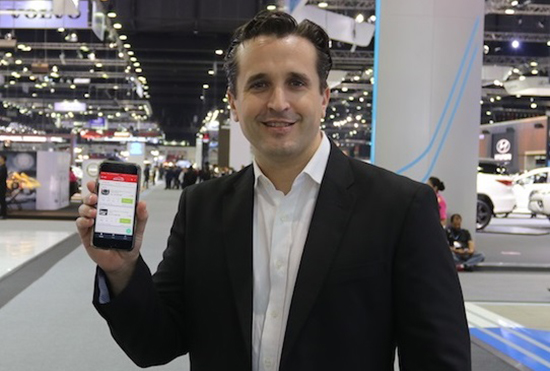 It continues to actively implement strategies to manage the changing environments of the Covid-19 pandemic. Unaudited revenue for Q3 2020 showed a 33% increase quarter on quarter versus Q2 2020, as markets begin to return to normal operation.
Despite the ongoing challenging situation both, Malaysia and Thailand were EBITDA positive for Q3 2020.
Besides that, dealer metrics remained steady throughout Q3 2020, with Account volumes on par with the results achieved in Q2 2020. Audience and Leads recovered throughout Q3 2020 growing of 22% and 29% respectively versus Q2 2020.
This, the company says, was achieved despite continued cost controls resulting in lower marketing budgets during Q2. Unpaid and mobile app traffic and leads continue to improve and now contributing over 90% of the total volumes in each market.
"The company has witnessed a strong recovery in Q3 2020 in all 3 operating countries. We will continue to focus on building and evolving the quality of the core proposition of iCar, and partnering with our customers to help drive their businesses recovery," says Hamish Stone (pic), iCar managing director and CEO.
Related Stories :
Keyword(s) :
Author Name :