iCar Asia sees cash receipts rise 39% to US$2.9mil in 4Q19
By Digital News Asia January 15, 2020
Malaysia and Thailand Ebitda and cashflow positive for 2019
Carmudi Indonesia transaction completed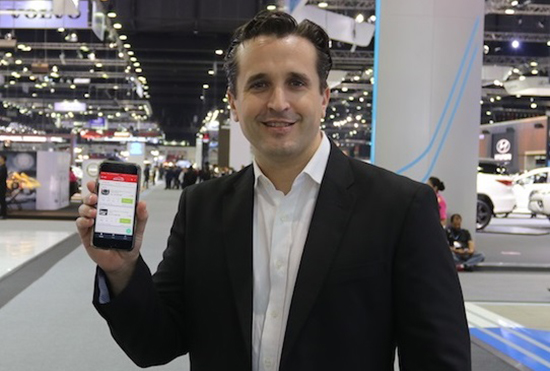 ICAR Asia Limited, a network of digital automotive marketplaces reported record cash receipts for the fourth quarter (4Q19) of US$2.9 million (A$4.2 million, RM11.8 million), up US$828,876 (A$1.2 million, RM3.4 million) or 39% versus 4Q18.
[A$1 = US$0.6907; RM2.8053]
The growth was driven by strong cash collections in all business units including Used Car and New Car across all three countries (Malaysia, Thailand and Indonesia), as well as the contribution from the one and a half months of Carmudi Indonesia's operations.
Even excluding the impact of the Carmudi acquisition, the company reached a record quarterly cash receipts result in 4Q19.
As communicated in previous announcements, the receipts above do not include gross receipts from the auction business, which are separately disclosed as net receipts.
Net operating cash flow improved
Strong cash receipts growth and lower expenditure led to a significant decrease in net operating cash flow by 25% over 4Q18 and 37% on an annual basis versus 2018.
This is a result of iCar Asia's operations in Malaysia and Thailand now consistently being positive cash contributors, Indonesia halving its net cash outflow and corporate costs remaining stable versus 2018.
This result includes the Carmudi acquisition transactions costs, initial impact of the Carmudi business operations before synergies are fully realised, plus a number of one-off expenditures in 4Q including increased insurance premiums.
As previously communicated, the expected full realisation of revenue and costs synergies in Indonesia off the back of the Carmudi acquisition will require the group to sustain a short investment period of a few months, reflected in higher expenses for this period.
Following this period the group expects to return to Ebitda breakeven and profitability. Absent any other changes, the group is expected to become cash flow positive in the second half of 2020 as per its previous guidance, and be Ebitda positive in aggregate for the entire year.
The company closed the year with A$6.8 million in cash and cash equivalents after taking into account the payment of purchase consideration of the initial payment in relation to the acquisition of Carmudi Indonesia of U$1.55 million (approximately A$2.29 million).
The company also has access to additional funds in the form of a A$5 million debt facility. The company expects to utilise only its existing cash and cash equivalents as it grows the business to cashflow breakeven and is not factoring in drawing down on the loan or accessing any other capital in its current expenditure plans.
Acquisition of Carmudi Indonesia
As announced on Sept 19, 2019, the company has entered into a binding agreement to acquire Carmudi Indonesia and on Nov 12, 2019, the company further announced that this acquisition was completed.
The combined Indonesian business is expected to more than double iCar Asia's Indonesian revenues, increasing the overall contribution of Indonesia to the group's revenues from approximately 12% to 22%.
The identified synergies are expected to result in the combined Indonesian businesses breaking even in 2020.
Outlook for 2020
Following the group reaching Ebitda breakeven in November 2019, the outlook for 2020 remains very positive. iCar Asia is on track to have a strong year with revenue currently expected to grow by 50% or more on a year to year basis.
This will be achieved through consistent growth of the group's core businesses, as well as the contribution of the Carmudi business for a full year.
Based on this current outlook, the group is expected to become cash flow positive in the second half iCar Asia Limited chief executive officer Hamish Stone (pic) commented: "The year of 2019 was a highly successful year for the group as we achieved run rate Ebitda breakeven for the group in November 2019, one month ahead of our guidance.
"With the acquisition of Carmudi Indonesia now completed, we look forward to an even more successful year in 2020 where we will leverage on our leadership positions in all three countries to further grow our business portfolio into greater profitability."
Related Stories :
Keyword(s) :
Author Name :