DOJO KL partners PolicyStreet to offer employee protection plans
By Digital News Asia February 20, 2018
Partnership is aimed at DOJO co-working members
Able to promote affordable employee protection plans to SMEs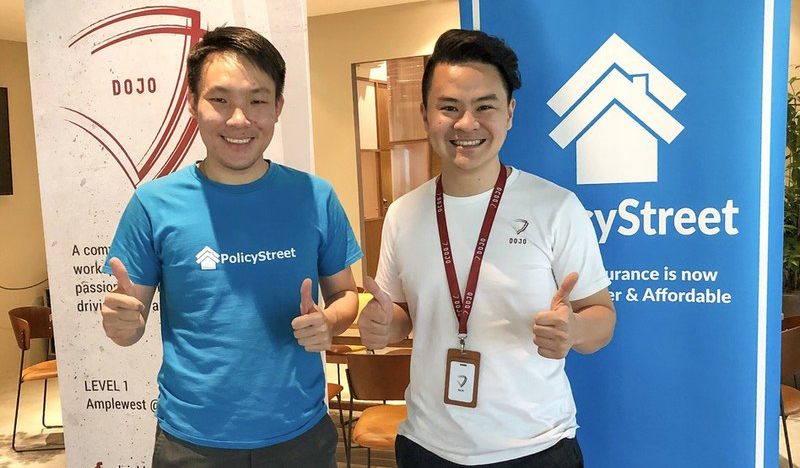 DOJO, a 7000 sq ft co-working space in Kuala Lumpur city centre, announced a partnership with insurtech PolicyStreet, an online insurance marketplace to enable DOJO co-working members to enjoy the affordable employee protection plans.
The partnership was forged by DOJO co-founder Jack Chan and PolicyStreet co-founder and chief operating officer Wilson Beh.
"As advocates of innovative, forward-thinking design, we want to commit to our future creators. Malaysian SMEs are the backbone of the economy and startups are going to be the growth engine of this country. However, most do not have the means to offer same level of perks offered by corporates to their employees, and insurance coverage for employees is one of them.
"That is why we are proud to collaborate with PolicyStreet, DOJO wants to help level the playing field in talent recruitment and also allow the startups to safeguard their biggest assets, human talent."
"By providing flexibility and competitiveness to startups and SMEs, DOJO is one step closer to serving the end users of commercial real estate. To nurture their talent and help our creators grow, DOJO, in partnership with PolicyStreet, provides the most affordable option for employee protection plan in Malaysia to DOJO members so that they can compete more aggressively in the market," Chan added.
"Together with PolicyStreet, DOJO will launch employee protection plans from RM30 a month with an annual coverage of RM12,000," said Beh.
"We support Bank Negara Malaysia's call to increase the national insurance penetration rate to 75% by 2020 from the current 56%. By collaborating with DOJO, we are able to promote a highly affordable employees protection plan to Malaysian SMEs and build a strong awareness on the need of having the right protection.
"We wholeheartedly believe that we can do more to help Malaysian SMEs to be protected with the right protection and we aim to do that with one employee at a time, one company at a time."
One such customer is DOJO KL member - Singapore-based AI email marketing startup, Ematic Solutions Pte Ltd. Its regional head of insights Joshua Kong said, "This is an unbelievably good deal for any startup, and we've signed up for it to protect our staff. Startup or SME, I highly recommend this service."
DOJO is a coworking space located in Kuala Lumpur city centre at 6, Menara AmpleWest in Jalan P Ramlee across from the signature KL Tower. Opened in January 2018, co-working space provides a plug-and-play office space for startups and SMEs.
PolicyStreet is an online curated market place which provides best-in-value insurance for the lifestyle needs of the target users. It is a value seeker, a premium contender and an innovation enabler in the insurance space.
Related Stories:

MPI Generali undergoes digital transformation with Kofax

Malaysian digital insurance marketplace, FatBerry.com launches

Prudential teams up with SFA to offer fintech startups free coverage for a year
Keyword(s) :
Author Name :