Digi 3Q net profit falls 9.3% to US$85mil
By Digital News Asia October 18, 2019
Revenue for the quarter slipped to US$358.33 million from US$379.83 million
Network now connects 11.3 million customers in populated areas nationwide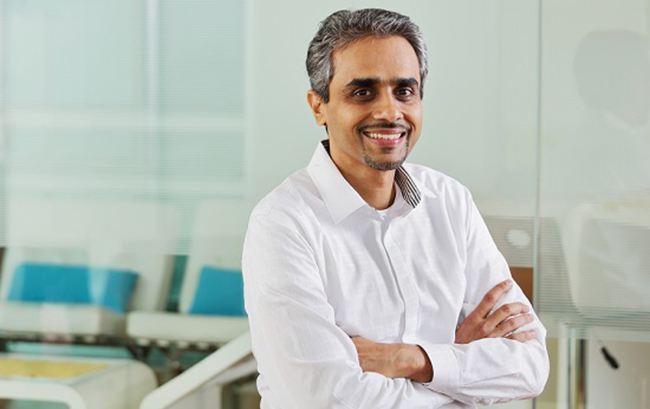 DIGI.Com Bhd's net profit for the third quarter ended Sept 30, 2019 (3Q19) slid to US$85.1 million (RM356.1 million) from US$93.8 million (RM392.54 million) a year earlier, on the back of lower revenue.
In a filing with Bursa Securities on Oct 18, Digi said revenue for the quarter slipped to US$358.33 million (RM1.56 billion) from US$379.83 million (RM1.59 billion) previously.
(RM1 = US$0.2389)
Digi declared a third interim dividend of 4.5 sen per share to be paid on Dec 19.
The telco delivered a 0.9% service revenue growth at RM1,464 million, while Ebitda stood at RM725 million or 46% margin.
The company's network now connects 11.3 million customers in populated areas nationwide with a footprint of 4G LTE: 90%, LTE-A: 70% coverage and 9,200km of fibre network.
Internet revenues increased 10.8% y-o-y to 64% of service revenue or RM905 million, where y-o-y postpaid and prepaid internet revenues climbed 19.1% and 2% respectively. Data traffic volumes surged 49% y-o-y, across a larger base of 9.4 million internet customers using an average 12.9GB of data monthly per customer.
Digi is also collaborating with several partners to trial emerging technologies such as 5G, IoT and AI. Digi recently opened its 5G OpenLab in Cyberjaya, a collaborative space for academics, innovators, developers and businesses to perform live trials on its next-generation 5G network.
The lab serves to crowd source relevant use cases and explore technical network requirements needed to work towards a faster, more accurate 5G deployment in Malaysia.
Digi chief executive officer Albern Murty said, "We have stayed focused on delivering our strategy this quarter, and see that our efforts connect more Malaysians on our services. We will be persistent in providing affordable, widespread connectivity to more people and businesses while we run our business efficiently. Staying focused on introducing innovative products to market and making inroads into the B2B segment as part of our long-term growth."
Digi's service revenue improved marginally with 0.9% q-o-q growth while y-o-y decline narrowed to 0.7%, supported by 12% postpaid revenue growth and 10.8% internet revenue growth y-o-y.
Prepaid revenue trimmed 11.4% y-o-y to RM740 million, with declines continuing to narrow as a result of the ongoing revenue mix shift from voice (45%) to internet (55%). This effect will drive more sustainable returns for the long-term, and stabilisation of this segment.
Opex remained flat y-o-y aided by non-recurring cost effects, in tandem with ongoing investments to expand network coverage and capacity to deliver solid customer experience in the quarter.
Ebitda traced to RM725 million or 46% margin and Profit After Tax (PAT) moderated to RM362 million or 23% margin; after accounting for fluctuations on non-recurring cost effects although underlying growth trajectory improved sequentially.
Ops cash flow remained solid at RM606 million or 39% margin after investing another RM119 million capex, as planned this quarter, with cumulative capex of RM548 million invested for network enhancements.
Net debt to Ebitda ratio healthy at 0.8 times while conventional debt over total assets trimmed to 13%, remaining within the Syariah threshold.
Keyword(s) :
Author Name :