Alibaba repositions into platform to support brands from all over the world
By Dzof Azmi November 15, 2019
Wants to import US$2 trillion of products to China in next five years
Soon to be world's largest consumer market is powerful lure for brands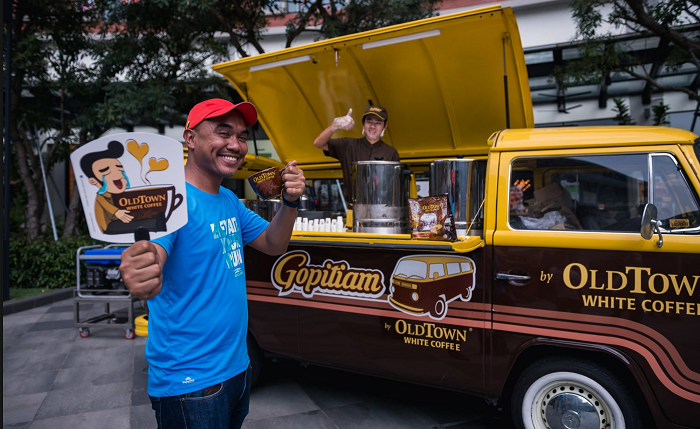 Although much of the conversation of the Alibaba 11.11 Global Shopping Festival has been about the numbers - if you're counting, it's RMB268.4 billion (RM 158.9 billion) in gross merchandise volume (GMV) from 1.292 billion orders - Chris Tung (pic, below), Alibaba chief marketing officer, is just as keen to showcase his company's ability to attract customers and retailers alike to their marketplace.
"This is a platform to support brands from all over the world, including small and medium enterprises," he said during a press conference. "As it gets bigger and bigger, it becomes more effective for brands."
Making sure several times to emphasise the word "global", he proposed that Alibaba has, for practical purposes, solved the problem of how to sell stuff to the world, now it's up to companies to make people want them. To him, the 11.11 Festival isn't just about sales, it's about building your brand.
"Even if during the 24 hours they don't buy your product, they have participated from the livestreaming, they have browsed through your flagship store," he said. "So this is one step or three steps closer," he said for brands to expose themselves to a new audience.
Southeast Asian companies "not very familiar with the Chinese market"
"We want to import more than US$2,000 billion worth of international products to China in the next five years," he proclaimed, preferring to use billions rather than trillion which is what it translates to.
This is the bold ambition laid out by Chris Wang, Tmall Global, head of business development, SEA, Hong Kong, Macau, and Taiwan. (Tmall Global is the dedicated channel for cross-border e-commerce for Tmall, which in turn is a spinoff of Taobao Mall, the B2C online retail operated by Alibaba.)
Tmall Global helps link retailers and brands outside China to customers in China, either by listing products on the Alibaba storefront, or by setting up "flagship stores" on the Tmall Global website. They have so far been successful in garnering 22,000 brands from 78 countries, and this year generated a 300% year-over-year growth in the number of new brands joining the platform. No data was shared on the revenue generated by those brands.
Wang notes that although trade is now globalised, most companies in Southeast Asia (SEA) lack information and understanding of how to reach customers in China. "Many brand owners and founders are not very familiar with the Chinese market, with Chinese consumer preferences, and just how to do business in China," he said.
But SEA is a market whose retailers still need to be brought on board. The top 10 countries that sold products to China during the 11.11 Festival were led by Japan, the United States and South Korea, and including New Zealand and Italy. In contrast, SEA countries are nowhere to be seen as sellers, even though the final top 10 list of countries buying from China included Malaysia (6th) and Singapore (8th).
To improve this, Tmall Global has started working in partnership with Lazada (in whom they own a majority stake) on a program called "Lazada to China", bringing on board brands such as hair product manufacturer Ellips from Indonesia, and cosmetics brand Sunnies Face from the Philippines.
Step with the right partner and digital content
According to Wang, Ellips has managed to make a good start since its launch two months ago. Another example of a brand in the region that is doing well, is Old Town White Coffee from Malaysia.
Across the board, the industries that are doing well are cosmetics, personal care, health supplements, and baby care, as well as subsections of the home, food and fashion categories.
Wang suggests there are three reasons why he has seen some companies succeed while other struggle. "The first one is make sure that you choose the right partner to work with," in particular to help manage logistics and customer care, but also to help market the brand. "Your local partner must be someone who understands you as the brand. What's your brand story? What's your brand origin?"
Secondly, is to pay enough attention to digital content, said Wang, referring to the current popularity of livestreaming, which generated 16% of all purchases during the 11.11 sales. "If you want to succeed in China, you have to spend enough effort to build content and awareness online, especially through social media," he stresses.
"The third one is, make sure you yourself are ready," stressed Wang. In particular, companies that primarily want to trade should probably stick to B2B2C channels. "But if you want to go and build a brand, Tmall Global is definitely one of your best partners to work with."
If, by this point, anybody is still wondering why they should get into China, Wang has a simple answer. "As a matter of fact, I think in the next few months, maybe a year, China will be the largest consumer market in the world."
Related stories:
Alibaba Declares 11.11 Global Shopping Festival Not For China Only
Lazada expands reach of international merchants in Southeast Asia
Keyword(s) :
Author Name :