Disaster recovery in the cloud, and SMBs
By Mark Bentkower November 18, 2014
Disaster recovery has become a must for every organisation, regardless of their size
Cloud creates opportunity for SMBs to improve data retention and recovery strategy
IDC expects spending on public IT cloud services to grow almost five-fold, reaching US$19.5 billion in Asia Pacific (excluding Japan) by 2016.

Cloud use is becoming pervasive in organisations across all industries, and SMBs (small and medium businesses) are not exempt from this trend. In fact, more and more SMBs are shifting their workloads to the cloud to take advantage of better productivity, simplicity, elasticity, and cost savings.

The move to cloud-based storage services also brings challenges in terms of security and data protection. As data grows and service levels become even tighter, environments are becoming more heterogeneous and complex, while IT budgets tend to remain the same.

This mix increases the risks of data loss.

Deploying a scalable and affordable disaster recovery programme has become a must for every organisation, regardless of their size. Without a defined comprehensive disaster recovery plan, unplanned downtime of business-critical applications or data loss can prove fatal to an organisation.

This is especially a challenge for SMBs because most of them lack the data centres, internal expertise and budget to have a full-blown disaster recovery solution in place.

Fortunately there are now cloud-based disaster recovery options that can fully fit into SMBs' data protection needs.

Because the cloud is more complex, integrated and dynamic than a traditional IT infrastructure, it is essential for organisations to carefully select the right cloud solution that offers an effective disaster recovery strategy, aligned to their needs.
1) Look within before the search

The first step before implementing a cloud disaster recovery offering is to evaluate the organisation's needs.

Choosing a cloud disaster recovery solution should always be preceded by a discussion on the company's immediate and long term goals, followed by expected data growth, potential risks and threats, as well as the organisation's security and compliance requirements.

The results of the evaluation will be major factors that determine the infrastructure and configuration that need to be put in place to facilitate cloud-based disaster recovery.

2) Who is the fairest of them all?

Once an organisation has determined its data protection needs, the next step is to shortlist a selection of cloud providers that can satisfy those needs.

Security is a key consideration, since the cloud is vulnerable to security attacks and breaches. Availability within a specified window is vital, so organisations should trial and compare the performance of different cloud service providers without being locked into a single offering.

Many cloud providers offer a 'try before you buy' programme which allows organisations to test the solution before signing a contract.

3) Cheaper isn't always better

SMBs, even more so than enterprises, are under constant pressure to cut costs and deliver quality services at competitive price points.

While there are clear cost advantages for SMBs to subscribe to basic cloud services, basic cloud services may not offer an effective enough disaster recovery plan. This can result in a misalignment between IT service and business needs, which can lead to disastrous consequences such as data loss.

A further complication is the fact that cloud services fee structures can vary significantly from one provider to another, impacting the total cost of ownership.

That is why it is important that SMBs work closely with a vendor to define clearly the scope, service levels, and resulting costs based on different scenarios before deciding and signing on with a provider.

This will better ensure that they will be supported with the most effective and comprehensive cloud-based disaster recovery programme within their budget.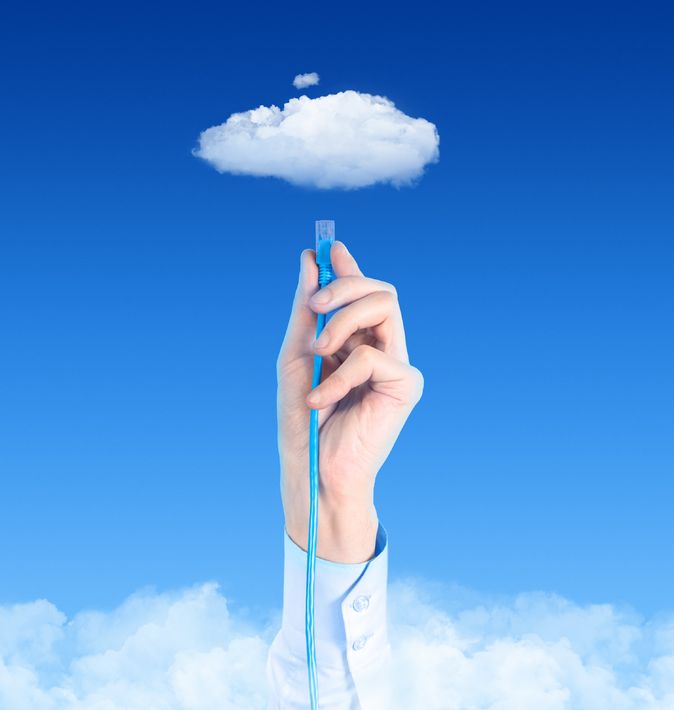 More benefits and control

Protecting business applications against outages, failures, disasters and other causes of downtime is a top priority for many organisations. Moreover, IT industry trends such as cloud computing, and virtualisation are forcing businesses to fundamentally re-evaluate their disaster recovery strategy.

Through the cloud, effective disaster recovery can be within the reach of just about any company, including, of course, SMBs. Cloud-based disaster recovery gives organisations more benefits and control at a lower price point than traditional disaster recovery solutions.

In addition, having disaster recovery sites in the cloud can actually reduce the need for data centre space, IT infrastructure and IT resources, enabling smaller companies to deploy disaster recovery options that were previously only available to larger enterprises.

Cloud-based disaster recovery creates an opportunity for SMBs to improve their data retention and recovery strategy and thus limit the risks of data loss.

However, as with most cloud services, companies need to be clear about their overall data protection strategy and budget before the decision on who is the right provider can even be made.

Mark Bentkower is the director of Enterprise Solutions Asia Pacific, CommVault Systems.
Related Stories:

Disaster: Malaysian companies not confident they can recover

Be prepared when disaster strikes

Selling servers to SMBs is a 'dying business,' says Parallels


For more technology news and the latest updates, follow @dnewsasia on Twitter or Like us on Facebook.
Keyword(s) :
Author Name :