Customer experience: China leads, Singapore lags
By Digital News Asia July 1, 2014
Many organisations are struggling to keep up with increasingly high expectations
Study finds solid correlation between strong CEM programmes and increased profits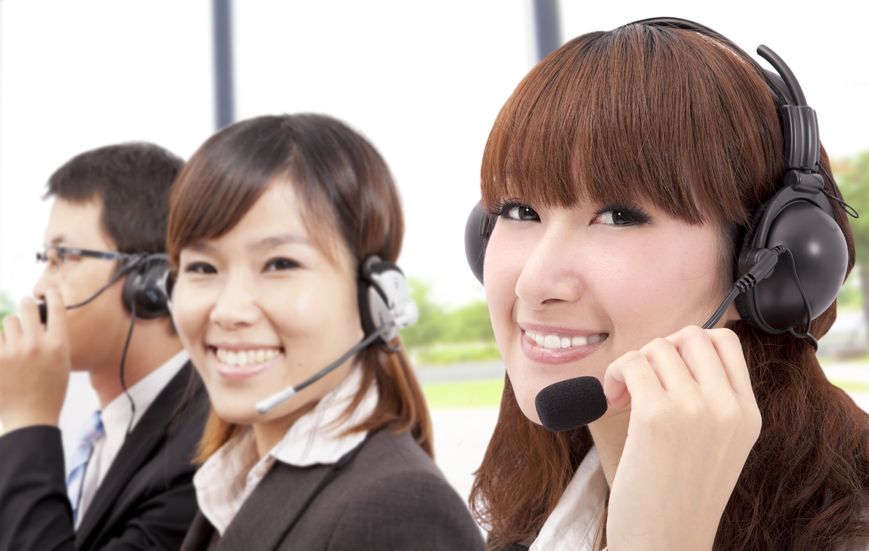 WHILE Customer Experience Management (CEM) programmes are being undertaken on a global scale by businesses of all sizes, a new survey from Avaya found that China leads the pack with 84% of businesses having a CEM solution, followed by the United States (73%) and India (72%).

Singapore is lagging at 48%, and has one of the biggest gaps between customer expectations and the ability of businesses to provide the adequate technology support to meet customers' needs, the company said in a statement.

The study investigates the emphasis companies are putting on CEM and finds that increasingly high expectations are creating a business environment where the majority of organisations are struggling to keep up, Avaya said.

The study found a solid correlation between a strong CEM programme and increased profits – 81% of those who have seen a significant increase in profits have a CEM programme in place, compared with those who have seen profits remain static (46%) or suffered a decrease (35%).

Companies see the biggest improvements in customer satisfaction, loyalty, retention and repeat purchasing, which the survey finds is largely attributed to the fact that 88% of customers would rather spend their money with companies that make it easy for them to buy.

The survey was conducted across 13 countries by independent market research firm Dynamic Markets on behalf of Avaya: The United States, Canada, Mexico, Brazil, the United Kingdom, Germany, the Netherlands, Russia, China, Singapore, Japan, India and Australia.

Representatives from 1,268 businesses with more than 1,500 employees were interviewed, 54% of whom were at senior-management level or above. 8,500 adult consumers were surveyed; 49% were male and 51% female.

"A majority of businesses acknowledge the need for a comprehensive CEM programme, and changing customer demands are accelerating the need for action," said Mike Muller, Asia Pacific president for Avaya.

"In countries like China companies are seeing significant results in retention, loyalty and repeat purchase from having effective CEM strategies in place. The benefits are clear for all companies across Asia Pacific and are bankable.

"Breaking down functional silos, tapping the expertise of internal and external resources and investing in technologies that bring customers and employees closer together will help put companies across the region on the path to success," he added.

Customers' expectations of how a company does business with them are changing – and nowhere more so than in India and China, Avaya said.

Globally, 70% of consumers expect companies to offer them a wide choice of ways to contact them and informed staff across those multiple channels. In Asia Pacific, this is highest in India (80%) and lowest in Japan (45%).

Similarly around 80% of consumers in India and China expect to be treated as unique individuals – compared to only 31% in Japan. Companies are responding with 39% in India and 37% in China already having multi-channel customer service implementations in place.

Strong technology support needed

However, the situation is not as positive globally, according to Avaya. Despite the fact that 95% of business managers say CEM will be important to their organisation in 2014, only 59% of those surveyed have a comprehensive plan in place.

Even with a plan in place, there is no guarantee a CEM approach will garner results, with 81% of organisations having seen their CEM initiatives fail in the last three years.

Moreover, 43% of managing directors, chief executive officers and owners think the top reason for CEM failure is project misalignment with customer preferences, indicating communication barriers within organisations themselves.

Today's multi-channel way of working with customers requires strong support from enabling technology. Of companies without a CEM programme, 31% blame its absence on a lack of appropriate technology in place – a figure that rises to 35% of multi-channel companies.

Related Stories:

Customer experience: CEOs need to take charge

Consumers want smarter customer service: Avaya survey

Big push by Malaysian companies on customer experience front: Avanade research


For more technology news and the latest updates, follow us on Twitter, LinkedIn or Like us on Facebook.


Keyword(s) :
Author Name :