WatchOverMe's team hired into Carousell
By Karamjit Singh September 1, 2016
Introduction by common investor, Khailee Ng, led to eventual hiring

Despite 250,000 users, hard to make a business out of monetizing safety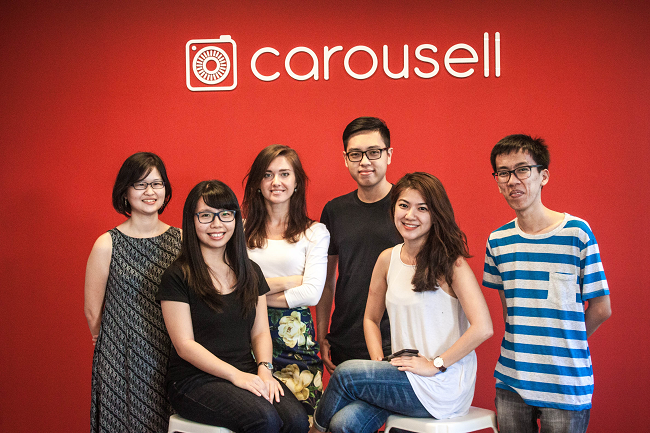 FIVE years after it was started in 2011, WatchOverMe (WOM), the personal security company is closing down but its technology is living on with WOM co-founder and chief executive officer, Chin Xin-Ci, telling DNA that WOM is going to open source the technology behind their personal security app, also called WatchOverMe, on GitHub.
"Monetising safety is not easy and it's been hard to make a business of it," she tells DNA over a phone conversation. Describing it also as an ethical issue, she says they were faced with asking how the app and its underlying technology could benefit the most people. "Are we doing everything in our power to make the mission successful," she says of the app that was inspired by her co-founder James Khoo.
In a 2013 interview with DNA, Khoo talked about how a personal experience led him to launch SecQ.me Sdn Bhd with the app branded WatchOverMe (WOM). Khoo eventually left in late 2014 as a change in his personal circumstances led him to pursue a corporate career and stability.
Chin says there is already interest from a Europe based charity group about using the technology from WOM and to even keep the app going but it's still early days for such interest.
Meanwhile, most of her team of around 10 people have been absorbed into Carousell, the mobile classifieds app that announced a month ago a US$35 million Series B round. Chin however is not going in full time but is acting as a consultant.
And while she describes the hire of most of her team as an "acquihire" she tells DNA that there was no commercial sale of WOM which claims 250,000 users worldwide. WOM was also a past Cradle grant recipient.
Interestingly, both WOM and Carousell share some common investors, with Khailee Ng of 500 startups having a stronger interest in WOM as its angel investor while investing in Carousell through 500Startups.
A globally prominent startup ecosystem player, DNA asked both Chin and Siu Rui Quek (pic), co-founder and CEO of Carousell if Khailee was involved in Carousell's decision to hire
the entire WOM team of engineers and product development.
"Other than introducing us, Khailee was not involved in the negotiations at all. From our conversations with them, we realized Carousell were looking to make their app smarter and more intuitive and they liked the strong location based services and data focus of WOM. Infact, Carousell saw huge synergy between us," said Chin.
While Siu acknowledges that Carousell and WOM are different apps, "we share a common desire to build a product that can improve the lives of millions of people globally. That first chat [after the introduction from Khailee] eventually led to the acquihire, and the WOM team joining the Carousell family."
He shared that the negotiations were conducted between the founders of Carousell and WOM, with investors not involved beyond the initial introduction.

Siu is clearly excited about the quality of the talent he has brought in from WOM. "During our conversations, we focused on the value they could offer the Carousell team, and how we could support their plans for the future. The team members come with great experience, particularly in building a product with trust and safety, and location features, all essential to building an engaged, global community. The injection of skills, expertise and new ideas from the new members will boost Carousell's engineering capability and accelerate our growth into new markets," he enthuses.
Jinny Wong, one of the few female CTOs in Malaysia is also part of the WOM team hired. She has been tapped by Carousell to lead the development of trust and safety services, to
enhance the overall community experience.

Together with its announcement of the WOM hires, Carousell has announced the hire of Andrius Baranauskas as its product strategy and innovation lead. Formerly the head of product at Vinted, a fashion marketplace app, he has experience in building up Vinted's community services including chats, discovery, and logistics, all features that will be integral to ramping up Carousell's product capability.
Keyword(s) :
Author Name :